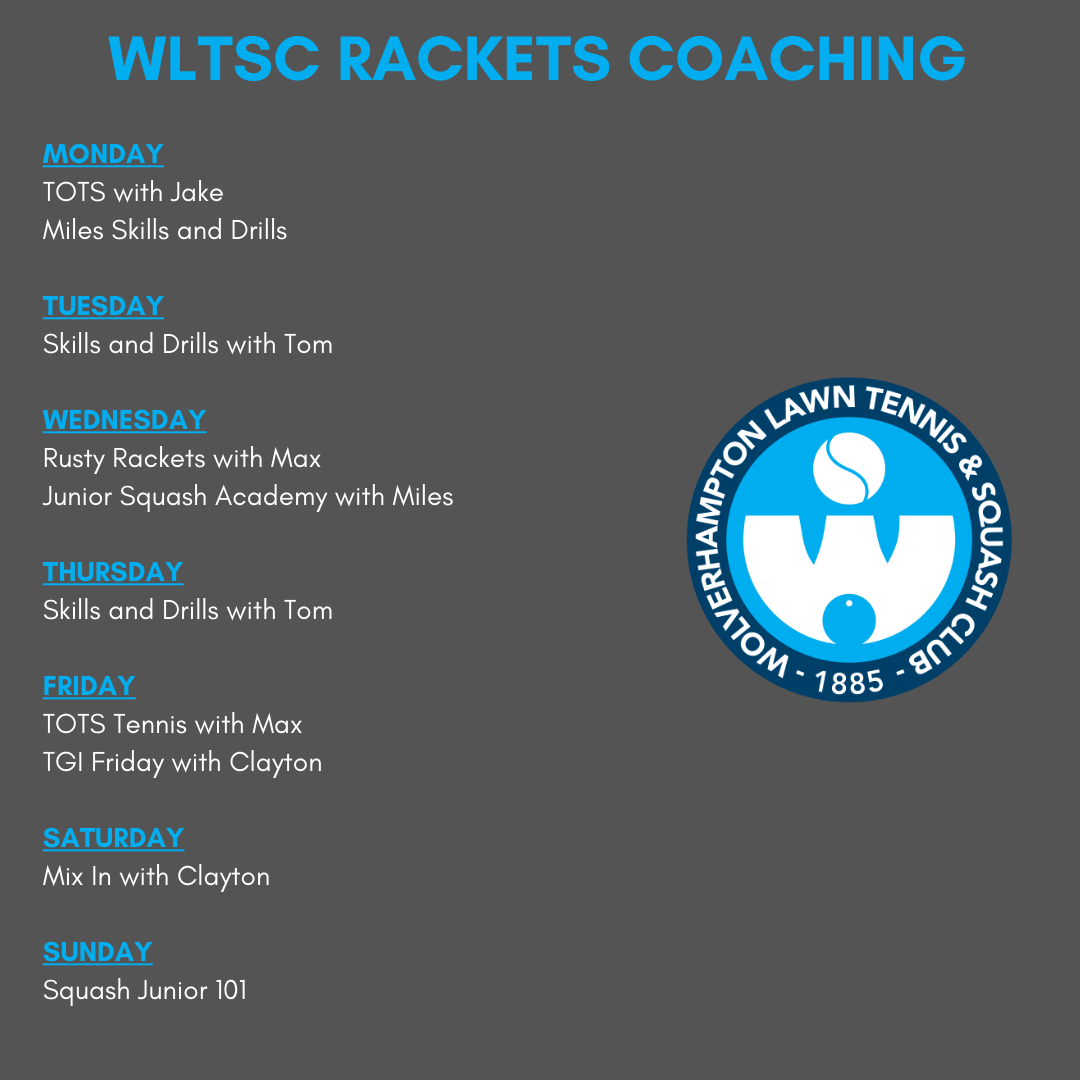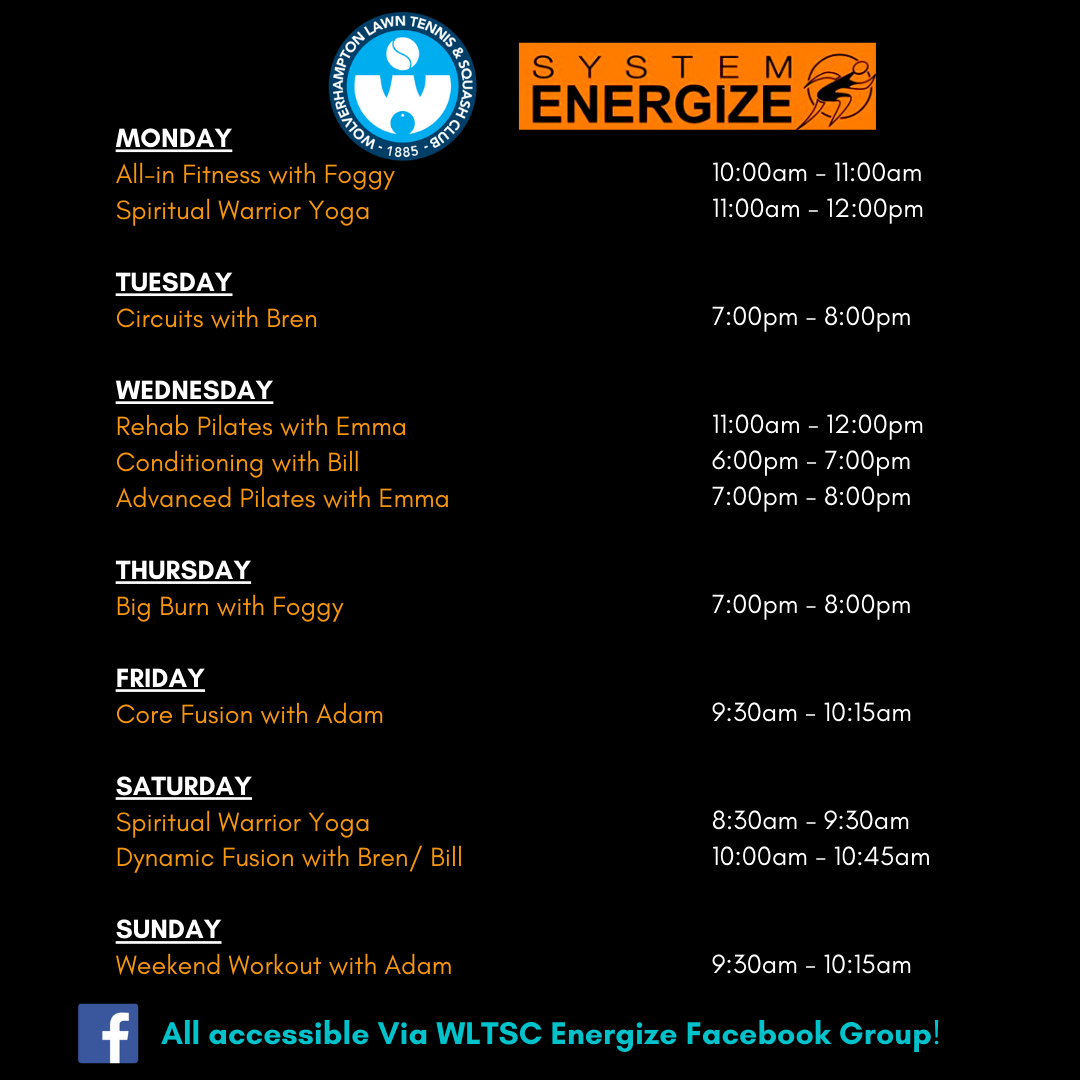 Above are both timetables covering Rackets (squash & tennis) and Fitness (System Energize) – all these sessions are available online via our Facebook Groups. 
The WLTSC System Energize Fitness sessions are free to all members, you will be accepted through this private group. If you are not a member but are looking to stay active and access 11 weekly sessions online then message us online or call us at 01902 755265 for more information!
The rackets timetable is free for all members by our coaching staff, available from the WLTSC Facebook group and page. Link's to both groups below. 
#StayInARoutine #wltsc
 Fitness: https://www.facebook.com/groups/792747081500281/?multi_permalinks=856743688433953
Rackets: https://www.facebook.com/groups/wltsc