There is a great family atmosphere in and around the squash courts on a Sunday morning thanks to the launch of the new Sunday Boast session for 2019.
Children of varying ages and their parents are enjoying the regular weekly session, made up of squash and racketball coaching and other exercise-based activities.
A mixture of members and non-members have been enjoying the sessions, including Richard Price, who used to play squash several years ago.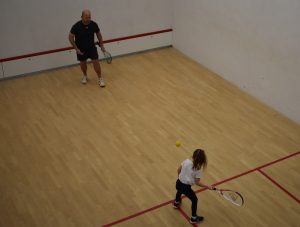 "I used to play and saw this session mentioned in the Wolverhampton Magazine," said Richard.
"I have been coming down with my son Alex, who is 11, and brought my seven-year-old daughter Erin along for the first time last Sunday.
"It is great exercise and something we can do together, a really nice social session which we all enjoy."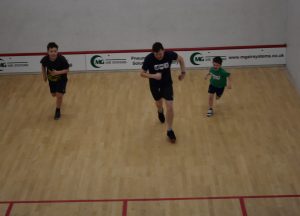 Simon Newell was not just playing squash with four-year-old son Thomas and his friends, but also leading them in an impromptu running session which they clearly enjoyed.
"I am a member here and I can come down with Thomas on our own but when there are other children he is more engaged," says Simon.
"It is a great chance to build up skills with a racket and ball, and movement, all in a relaxed atmosphere.
"I think fitness is important for everyone and it is a nice start to encourage it from an early age."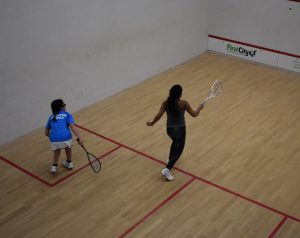 Sash Agarwal is also a member at WLTSC, and attended Sunday's session with eldest daughter Sophia, 10, a member of the Worcestershire squash squad.
"It is great to get the kids involved and interested and in a family-friendly way," he said.
"There's a good set-up, with refreshments laid on, and the chance to get the kids out and about on a Sunday morning and meeting other families.
"Parents can either sit back and watch, or get involved themselves, and we have really enjoyed it."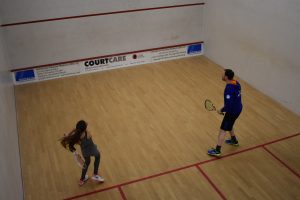 The Sunday Boast is led by Head of Squash and Racketball Chris Dawson along with fellow coach Andy Hepworth.
"We launched the Sunday Boast at the start of the year to get more young people involved in playing squash and racketball, with all the health benefits that the sports bring," says Chris.
"We have been really pleased with how it has gone, with both regular members and new visitors coming along and enjoying a really fun and friendly atmosphere.
"There has also been a healthy mix of both serious coaching and more fun activities, and everyone who comes along is able to take plenty away from the session and develop their interest in squash and racketball."
Places are still available at the sessions, which run from 10am-11.30am.
For more details contact Chris on (07884) 133775 or via email at squashcoachchris@gmail.com