WLTSC are continuing to benefit from a hugely positive relationship with leading worldwide manufacturers HEAD, ensuring members can enjoy the best possible deals on rackets and other equipment and merchandise.
Once again recently, members were able sample HEAD's extensive range of rackets for tennis, squash and racketball at a special 'Experience Day' when they were able to 'try before they buy', including some attractive deals for Black Friday.
It was another sign of the positive working relationship between the club and HEAD, which continues to go from strength to strength.
"HEAD are one of the leading tennis racket manufacturers in the world," says Dave Hillier, Sales Manager at HEAD UK Ltd.
"Some of the top players such as Andy Murray, Novak Djokovic and Alexander Zverev use our rackets.
"But at grass roots level, we want as many players as possible using our rackets across the UK.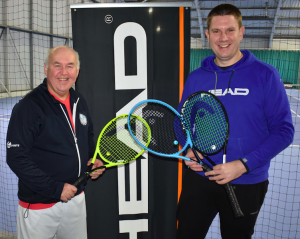 "And so, opportunities like the partnership we have with WLTSC are really exciting.
"It gives us the opportunity to work with a fantastic club, it gives the club the chance to purchase our rackets and other products which members can then purchase directly from the club.
"The club gets a great product at a great price so they can benefit, and the members can benefit, and we benefit as a brand as well.
"This partnership has been going for a couple of years now, and as one of the leading tennis facilities in the region if not the country, we are very excited to be working with WLTSC and hopefully it's a relationship which is growing and growing."
One feature of the sponsorship arrangement is those experience days where a range of rackets are on show to be tried out by members before they purchase.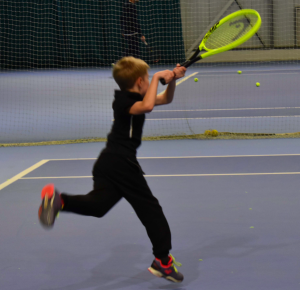 "When you are purchasing a racket it is always better if you can try it out first," says Dave.
"Club members can try out different models and see what they like.
"We can advise them and the coaches here can guide and advise them to see what is right for them.
"We bring along the full range of HEAD rackets, and they are all very good rackets, but it is all about finding the right one for each player.
"Different rackets can suit different players depending on age, ability, and experience – and with the experience days people are able to try out two or three different models before deciding what is best.
"Predominantly the biggest part of our business is tennis, but HEAD is also one of the leading brands in squash and racketball.
"It was great on our most recent visit to be able to take our rackets over to the squash courts for members to try out there as well.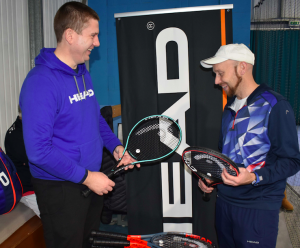 "The partnership is brilliant for us, and the coaches can also use our rackets and clothing and the club will use our tennis balls for matches.
"It works for us as a manufacturer, and it works for members and the club as well."
 *A reminder that theHEAD shop at WLTSC is well stocked and we will always match internet prices and have some extra special discounts for our members too.