As the year 2019 draws to a close, it does so after a fantastically busy and encouraging few months for squash and racketball at WLTSC, with so many different tournaments and initiatives continuing to take shape.
So many members have enjoyed time 'down on the courts' in recent months, using the benefits of racket sports to stay fit and healthy whilst also enjoy some fun and competition at the same time.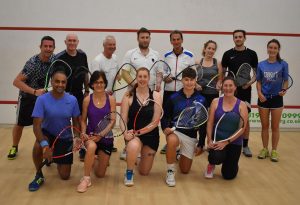 Just to pick out a few major events and initiatives of recent months, in no particular order: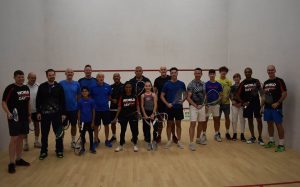 Neil Patel, Chairman of Squash and Racketball at WLTSC, is pleased with the number of people enjoying their racket sport at the club, but says focus is on continuing to attract more players to the sport.
"Traditionally, Christmas is a time when families come together, and the squash and racketball family have had a tremendous year with the momentum driven by the passion, energy and commitment of its members," says Neil.
"In so many events, whether it's by participating or spectating, we have seen the squash and racketball courts really busy and people of all ages and abilities getting involved.
"The club offers a really warm and welcoming environment for people to get healthy, play sport and make friends, and we are keen to continue to grow the squash and racketball numbers, with our leagues and mix-ins a great starting point, in the New Year.
"We look forward to 2020, continuing the great work and to make 2020 the best year ever!"
*Anyone interested in taking up squash or racketball or finding out more about what the club has to offer can contact Sports Manager Marc Hughes on (01902) 746464.