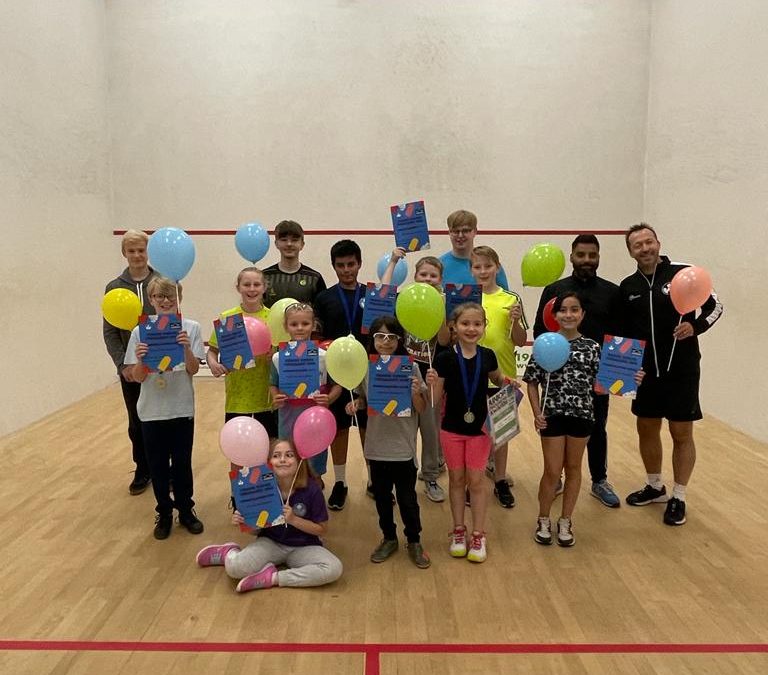 Wow! We are incredibly proud of our junior squash programme and celebrated all their achievements with a Summer Fun tournament at the end of the summer season, with all the children being treated to an ice-cream …. Oh and a medal & certificate (but if we are honest, the ice-cream meant the most to them!).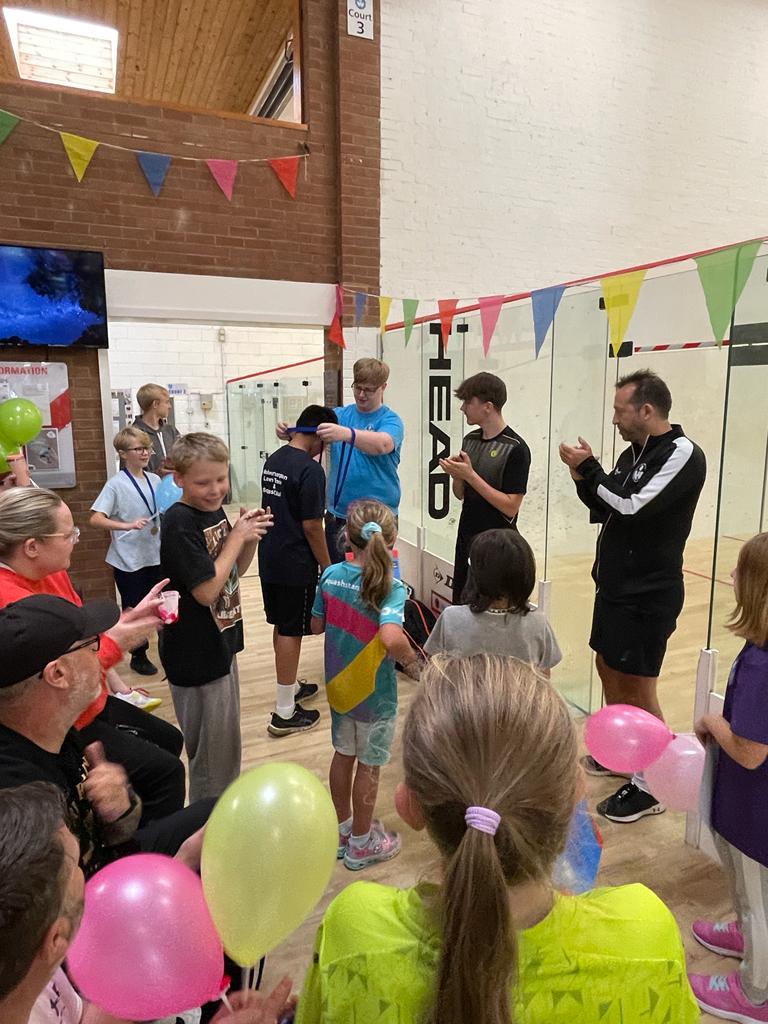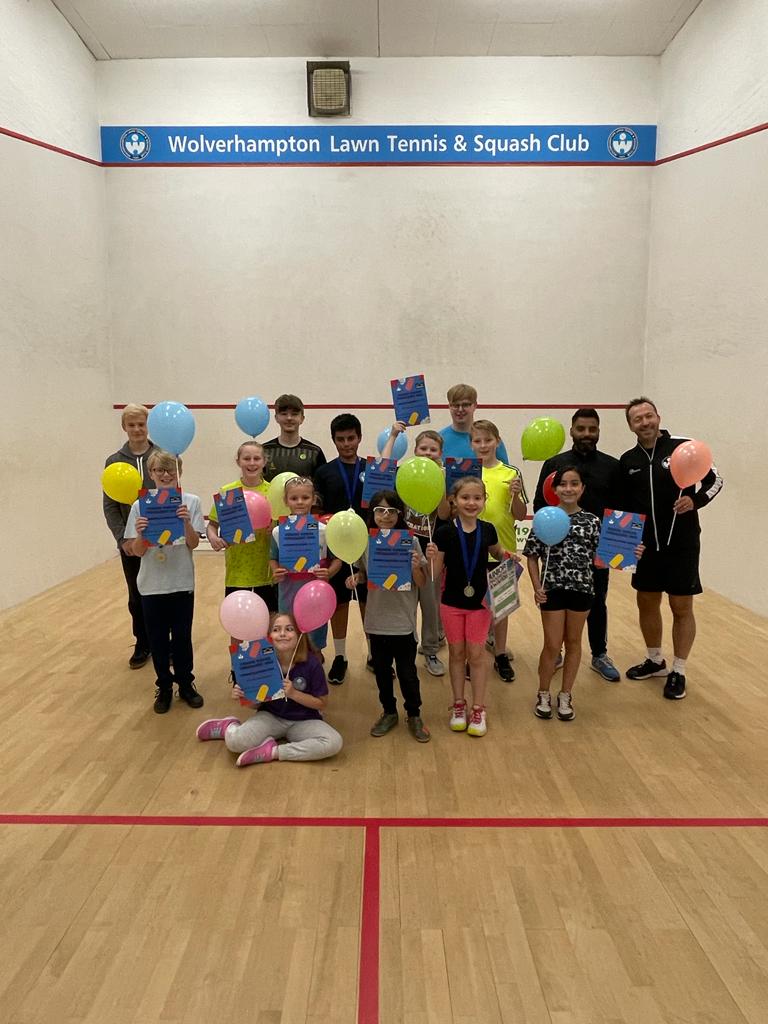 The aim of our Squash junior coaching programme and Squash Camps, is that all the children have fun, make friends and progress in a sport that will help them get fit and keep healthy. Their progress is tracked through Junior Progress awards from 'Off the Wall Squash'.
There are 8 levels of award, where children learn basic hand-eye co-ordination skills, spatial awareness, rackets skills and learn the game of squash to be able to play games all while having fun. These skills not only help their fitness but also builds confidence and helps forge friendships which we see carried over outside of the squash courts.
Kate Corey shares here experience of the benefits squash has brought to her and her family.
If someone would have told me 2 years ago that not only, would I be a "squash mom" of 2 kids but I myself would be playing the sport I think I would have laughed out loud, yet here I am! Squash was never a sport I ever dreamt my kids would love, I shamefully admit that I held the belief that it was only played by middle aged men, but the WOW Squash Academy at WLTSC has firmly changed my viewpoint on this.
My children 13 and 8 have been playing now for 2 years, with my eldest son competing at county level. The experience of playing at other clubs with different juniors has not only really helped James' squash skills but has also benefited his social skills. He has made such good progress he was very kindly invited to join the adult mix ins at the club on a Friday night. The members have all been so welcoming to him and playing with adults has made all the difference to his game and his confidence. It's so lovely that the club members are so supportive of the juniors and the experience and knowledge they share is just invaluable.
Within the safe environment of the club my children have found a sport they both adore with the bonus of a whole new friendship network. The regular free taster sessions aimed at parents were precisely the reason I also tried the sport and, like my children, got bitten by the squash bug! I strongly believe in this "digital" age we live in that its more important than ever that children keep active and healthy, physically and mentally, through sports and if we can do this together as a family then that's even better!
As well as the juniors, the parents have been trying out Racketball and some, seeing the benefits membership of WLTSC has for families, are joining themselves, helping create lasting family memories of shared activities that mean so much. Our new Sunday Family squash mix-in on Sunday morning, is a great time to create those family memories!
If you would like to be part of our Junior squash programme led by Mike Harris, Head of Squash & Racketball and the junior coaching team, get in touch, we would love to hear more laughter and see more skills and confidence growing at the squash courts.
Helen Tottey – Squash & Racketball Director.