Four great days of competition finished with an impressive finals day as RAF Squash staged its showpiece individual tournament at Wolverhampton Lawn Tennis & Squash club for the first time.
Over 50 RAF personnel from across the country descended on the club to take part in various squash and racketball competitions, with many able to use nearby RAF Cosford for accommodation.
WLTSC officials declared that they were 'proud' to host the event, the sign of another positive working relationship between the club forged by Operations Manager Marc Hughes with RAF Squash's Peter Fletcher, a development squash coach alongside his role within the service.
Hughes said:  "We were very proud to host the RAF for their annual squash and racketball competition, and the feedback from members is how much they enjoyed not only the squash and racketball but the chance to meet and chat to all the competitors.
"There was a really competitive edge to the tournament, but it was all played in a fair and positive spirit, and the RAF will always be welcome to return again in the future."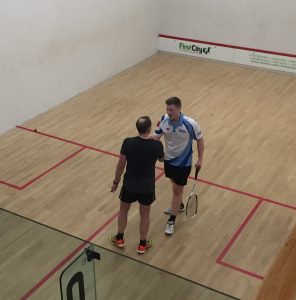 Paul Partington, Shift Manager with 41 Squadron at RAF Coningsby, is the RAF Squash's Tournament Referee who was tasked with organising the event.
"We used a Monrad system with the bigger draws, which means even if you lose you carry on playing more matches all the way through to a final finishing position," he said.
"It is one our showpiece events, which is normally staged at RAF Halton, but with that base closing in the next few years, we need to find another venue.
"The training events here have been extremely successful, the facilities are superb and we were made to feel really welcome."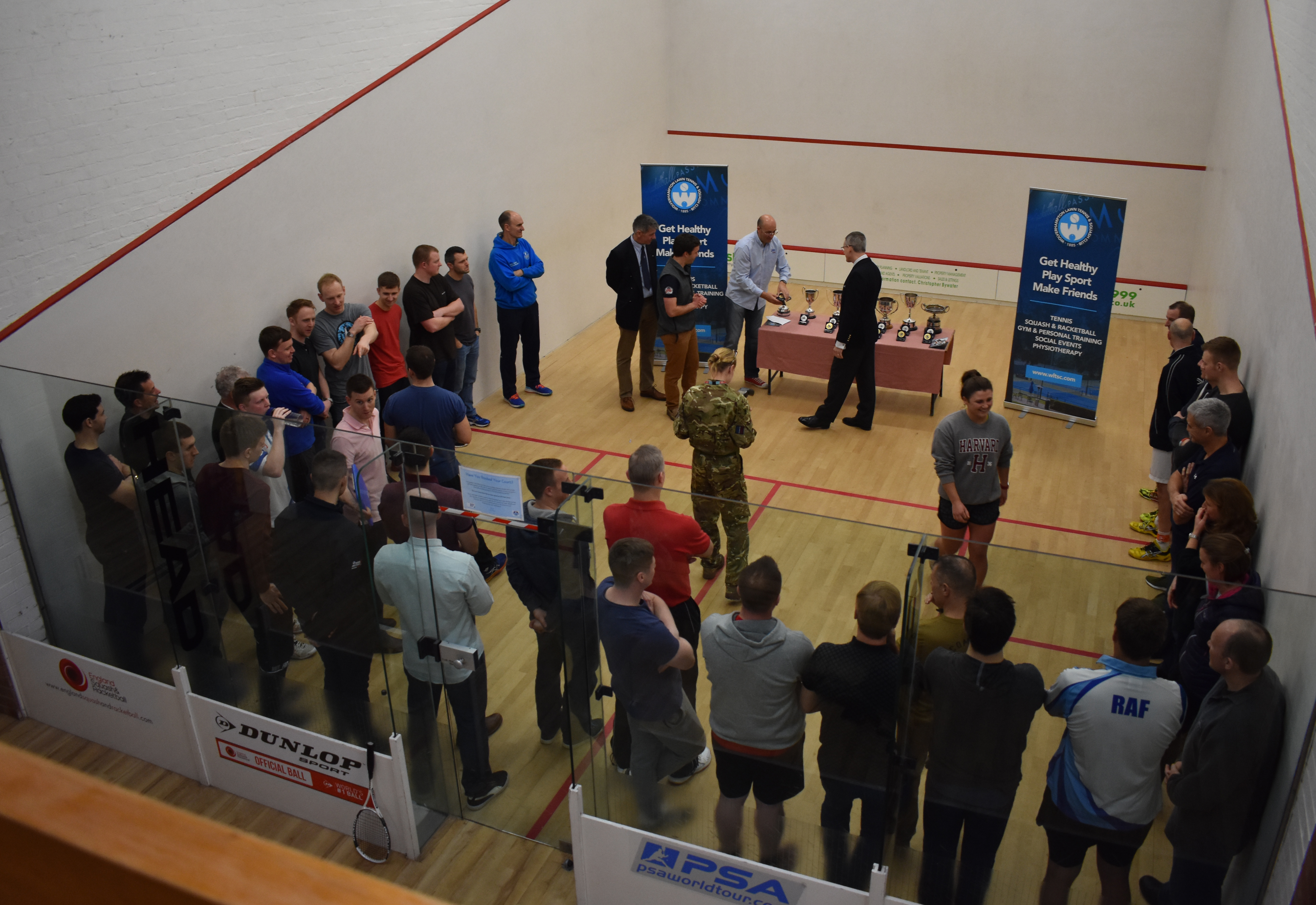 RAF Squash President Air Commodore Richard Hill was also present for the finals, which saw Paul Warner claim the Open squash event by defeating Craig Stephens in the final.
Annabel Freeman defeated Lucy Corrigan in the ladies final and Corrigan was also runner-up  in the Plate event which was won by Mike Trokis.
Former WLTSC member Oscar Hill beat Jonny Swift to win the Under-25s final whilst Jim Dick and Mick Jones were crowned Over 40s and Over 50s champions thanks to victories over Spencer Beresford and Mike Brown respectively.
Dick also doubled up to win the Racketball competition by defeating Tom Jugg in the final.
"The week has been fantastic, and an excellent experience for everybody concerned," said Group Captain Tom Lyons, Chairman of RAF Squash.
"At RAF Squash we have been keen to try and build up our grass roots coaching and connection with England Squash, and the link we have at WLTSC with the training camps we have run is working really well.
"Hosting the tournament here was a perfect fit, with the courts in fantastic condition, nice facilities, the club being so welcoming and RAF Cosford just up the road for accommodation.
"The tournament was played in a tremendous spirit, with a really good mix of youngsters, older players, men and ladies, and some newcomers who haven't been playing that long.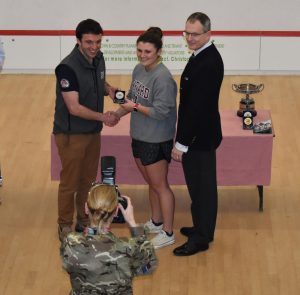 "We organise sport in the military for a multitude of reasons.
"There is the obvious benefit for physical development, but then also discipline, comradeship, competitiveness and learning how to lose as well as how to win.
"That is a big part of what we promote and push, and we want people just starting out to see the benefits of what is involved.
"And we will always be keen to continue and strengthen our coaching links with WLTSC which is a really special relationship.
"Staging the Championships here has worked really well and hopefully we may be able to come back again next year."