Club members are being encouraged to give the tasty new menu a try as WLTSC refreshes its offering in the Wellington Restaurant.
The revamped menu was launched this week with members able to take advantage of a range of options to refuel and refresh after exercising at the club, or simply making the most of the balmy summer evenings.
"We have just refreshed the menu to bring in a few different options which we hope members will like," says Bar and Restaurant Manager Gilly Dench.
"We have some new 'summery' salads available, some more snack-style offerings, and a sharing platter including onion rings, chicken goujons and wedges.
"Hopefully members might come and give us a try and enjoy some good, healthy food sitting in the restaurant or out on the terrace in the summer months."
The lunch menu also includes many delicious offerings including Panini's, salads and jacket potatoes, whilst breakfasts are available whenever the restaurant is open.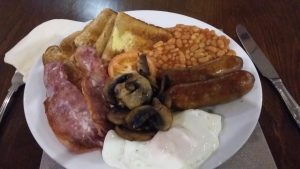 And this doesn't just comprise a full English, but plenty of healthy alternatives including poached eggs, smoked salmon, avocado and wilted spinach.
Another delicious option are the afternoon teas, where booking is necessary, priced at £13.99 per head.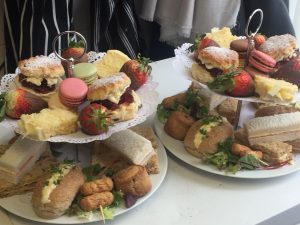 Also now available, perfect for the more seasonal hot weather, are a range of Smoothies, including 'The Hulk' – which unsurprisingly is green and vegetable-based – 'Wimbledon Wonder' – a strawberry, banana and orange mix – and 'Berry Blitz' – consisting of mixed berries and apple.
The bar and restaurant's opening hours are Monday to Friday from 8am-2pm and 6pm-9.30pm, and from 10am-1pm on Sunday. For a trial period we are also opening the restaurant earlier every Tuesday and Friday from 7.15am to link in with Foggy's early morning fitness class and Cardio Tennis on a Friday morning.
On Saturdays the bar is now going to be open all day, from 9am-8.30pm, although food will only be available from 9am-2pm.
Again, members are encouraged to make the most of the all-day opening and pop up to have a drink or bite to eat and make the most of the facility where possible.
The Friday night BBQ's are also back up and running at the club, with the exception of this Friday, when there is a Quiz Night on.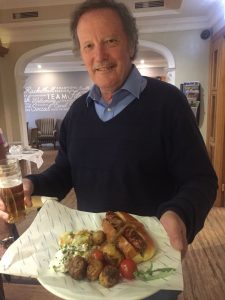 'Fizz Friday' is a great offer to get in the mood for the weekend with a bottle of Prosecco available for £12 on Fridays only.
So, whether you are in need of a drink or bite to eat after tennis, squash, racketball or fitness session, fancy a social get-together and meet-up with friends, or 'refreshments with a view' overlooking the tennis courts, why not give the new menu a try?