Members of Wolverhampton Lawn Tennis and Squash Club have become well accustomed to getting on their bikes for charity in recent years.
Whether it be the annual ride to Aberdovey, or the Lord Bilston Big Challenge, cyclists of all ages have got in the saddle to help vital community causes.
Now members are being asked to see if they have an old bike that they might be able to give away to help refugees and asylum seekers living in the UK.
The Bike Project is an organisation which takes in second hand bikes, refurbishes them and donates them to refugees and asylum seekers which helps them access food banks, legal advice, healthcare, education and more.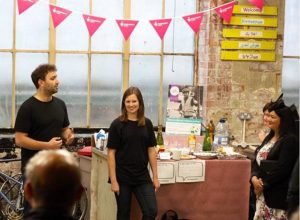 Having fled persecution and atrocity in their country of origin, a lot of refugees arrive in the UK with absolutely nothing and having to navigate the complex asylum process on just £37 per week. A bus pass in Birmingham costs £18 per week, so a bike can prove a massive help in getting around and, for those lucky enough to receive official refugee status, it can also help them find work.
The Bike Project need your help to make that happen!
Have you got a bike that's been sitting in your garage for a long time that you no longer use? Or perhaps that the kids have long grown out of?
Could you bring it along to the club and drop off at the rear of the indoor tennis courts between August 9-12?
Bikes of all shapes and sizes will be accepted – as long as the frame of the bike isn't cracked, dented or snapped in two.
For example:
Kids bikes and trikes (all sizes)
Adult bikes (all sizes)
Hybrids
Mountain Bikes
Road Bikes
Vintage Bikes
Shopping/ city bikes
BMX bikes
Folding bikes
Since 2013, The Bike Project in London have given away over 5,000 bikes to refugees from dozens of countries including Syria, Eritrea and Albania.
The Bike Project has now set up a workshop for the first time in the West Midlands (in Balsall Heath, Birmingham), aiming to help a whole new community of refugees.
Already over 150 have signed up, hoping to receive a bike.
Bikes can be dropped off to the rear of the indoor courts from Friday 9th to Monday 12th August. They will be collected at 2pm on Monday 12th August.
Any donations would be much appreciated and will help someone out when they need it most.