WLTSC Sports Manager Marc Hughes should certainly be celebrating the hugely positive news of landing another England call-up to represent his country at the home internationals in May.
But while delighted to have landed the call-up for the Over-55s event, Marc is also modestly playing it down and indicating that he is just as focused on getting more people involved in sport as he is about his own continuing success!
In his restructured role as Sports Manager, working alongside Neil Patel as Facilities Manager, Marc is enjoying more court time as he aims to introduce people to sport, which has had the hugely positive side-effect of helping his own game as well!
"With the new role I am probably on court a little bit more than I was before, trying to get people interested in sport," he explains.
"It is a wonderful chance for me to facilitate getting more people playing, and I see the job as being really important in helping people get more sport into their lives.
"It could be tennis, squash, racketball, or circuit training or yoga – the club here has so much to offer.
"It is about getting people active, and we all know the benefits that brings to mental health, physical health and social health.
"I am a couple of months into this new role working alongside Neil, and I have been delighted to meet a fair few new members and help induct them into the club.
"And with that little bit more court time, I managed to get into the first British Seniors Tennis competition of the year, indoors at Tipton.
"I had played a lot of those events in the past, maybe up until about five years ago, and since then I haven't really had the time.
"I got a late entry into the singles, and had a really tight match losing on a third-set tiebreak to the eventual finalist, before teaming up with Adrian Hyde from Wall Heath in the over-55s doubles.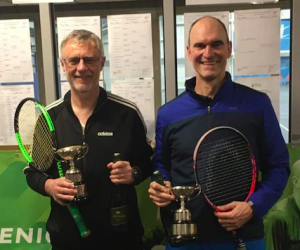 "We went on to win the whole tournament, which I had never done before, and in doing so hopefully raised the profile of Seniors tennis and the importance of playing sport when you are a little bit older.
"Someone must have been watching at the event because I then got selected to play for England, in the Home Internationals at Bolton Indoor Tennis Arena in May.
"I am fortunate enough to have represented the RAF previously, and also England before, and there is really nothing quite like playing for your country.
"I am very proud to have been picked and will need to work hard to keep my fitness up and play some tennis to make sure I am match sharp for when the competition comes along."
Like many WLTSC members, Marc acknowledges that sport is 'in his blood', from the time in his early years when he enjoyed keeping active whilst growing up.
It was when he was 12 that his Mum first took him to Cookley Tennis Club, from where he went on to enter the Hereford & Worcester County Championships just a month after taking up the sport.
"I remember playing against a young lad Jim Davies on the grass courts on Malvern," Marc recalls.
"I won the first set, and he burst into tears, and I couldn't understand why.
"Then he won the second set, and the third, and I burst into tears!
"At that moment, I realised for the first time about the passion and emotion of sport.
"I vowed never to cry on court ever again, and just do my best and be better at it!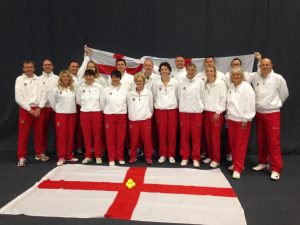 "Fortunately for me, I went on to win the County Championships for several years in a row after that, all the way up to the age of 18."
It was then that Marc joined the RAF as an Aeronautical Engineer, enjoying the great privilege of working on the Queen's Flight.
Alongside almost three decades of work, the RAF's emphasis on sport was also music to Marc's ears, initially alongside friend Damian Gange at RAF Benson, with regular trips to the tennis centre at RAF Halton.
Marc was fortunate to represent the RAF all over the world from South Africa to Australia, throughout Europe to Hong Kong, while the Forces' own championships used to be fought out on the green, green grass at Wimbledon.
In winning the RAF singles title on several occasions, Marc was also the last player to grace Court 2 at SW19 before it was knocked down to become what is now Court 3.
"I formed some fantastic friendships playing tennis whilst in the RAF, and that has continued since I left and started working here at WLTSC," adds Marc.
"For me, that is what sport does, helping people to meet others and make friends and break down barriers.
"There are some wonderful people here of all ages who are achieving, from Josh Coghlan winning an Under-12 national tennis title recently, to Darren Lewis becoming an Over-40 Masters champion at squash.
"And then there are also lots of people taking up sport for the very first time, which should also be celebrated.
"We have a great coaching team in place, and with the leagues and tournaments, everyone has the chance to test out their skills at different levels.
"'Be the best you can be' – that's the message, however old that you are.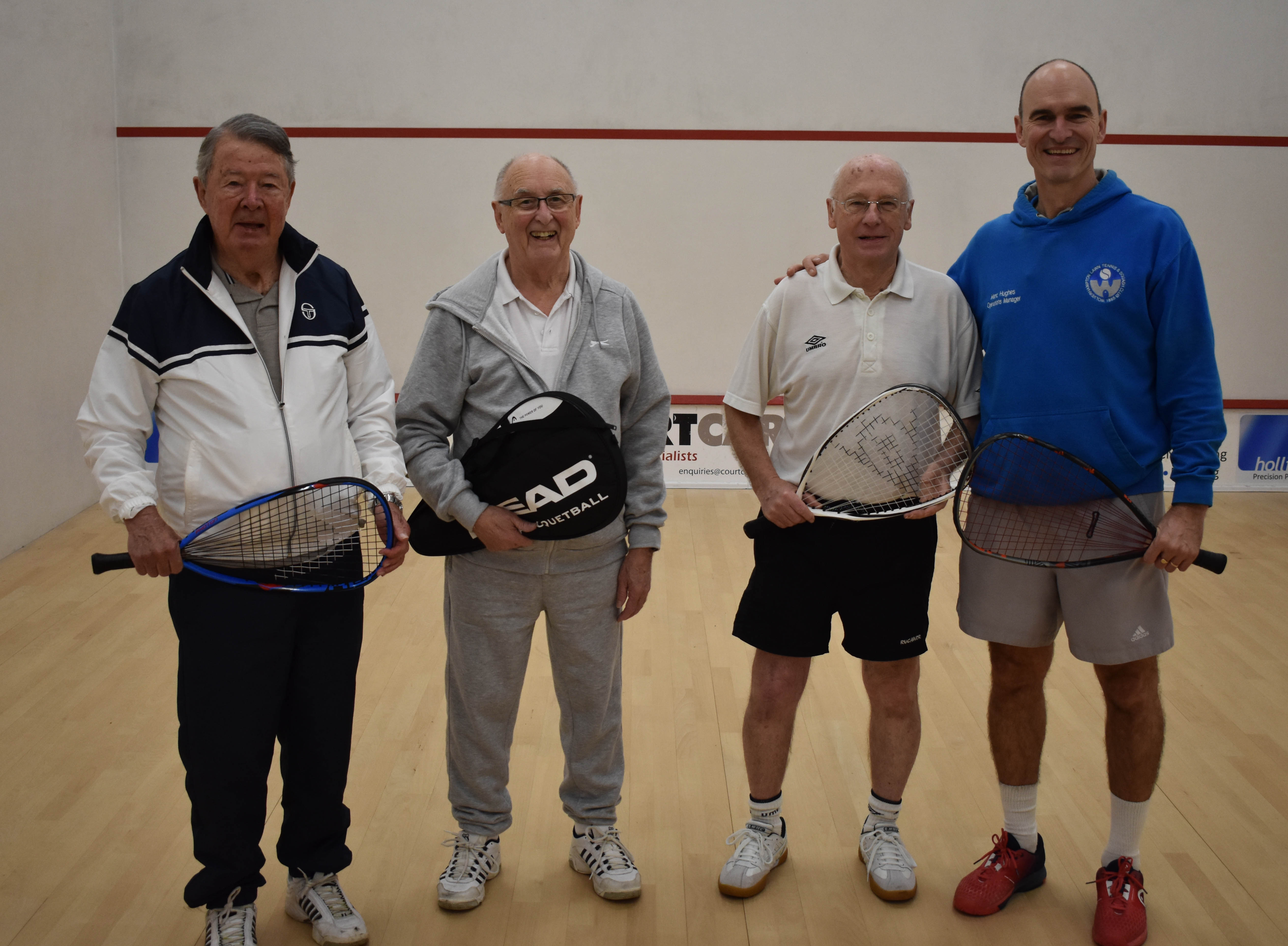 "As Sports Manager I am looking at all areas, from the current boom in Racketball which offers a great way to get fit and prepare for tennis, to encouraging people to take part in our Squash programme on International Women's Day, to improving mental wellbeing and making sure everyone looks after themselves.
"It's not just about racket sports, variety is the spice of life, and there is so much going on at the club for people to enjoy."