Staff at Wolverhampton Lawn Tennis & Squash Club are aiming to keep members healthy and engaged during the current Covid-19 crisis by leading a series of online video workouts.
The club, based at Newbridge, has completely closed its doors in line with government advice but is continuing to offer both 'physical and emotional' support to members and visitors by encouraging people to take part in home-based exercise.
The four 'System Energize' personal trainers at the club are going to be leading the regular workouts, with Head of Fitness Paul Fothergill kicking things off on Monday with an AMRAP (As many reps as possible) based workout, and Brendon Turner leading a circuits-based workout on Tuesday.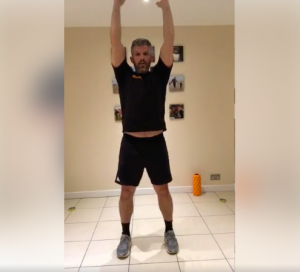 Billy Hughes, along with his Dad and WLTSC Sports Manager Marc, were on screen for a weights-based workout on Wednesday and on Friday, from 9.30am-10am, Adam Guest will lead an abs-based session.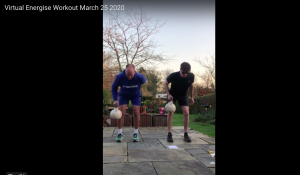 Hundreds of people have been viewing the online workouts, which are streamed live on the club's Facebook group and then, where possible, added to the You Tube channel afterwards –  https://www.youtube.com/channel/UCe_hTX-8fH0RIMjxchXVUGA
One of the club's tennis coaches Clayton Edge has also posted a fun garden-based game which all the family can take part in.
"At times like these you realise the importance that clubs like ours have, providing great facilities to play sport and exercise," says Marc.
"Clubs create an environment where friendships are made and provide a sense of belonging for young and old.
"Providing some virtual workouts will help us continue to engage with and provide physical and emotional support to all our members and visitors.
"As the club's Welfare Officer, I am also very conscious that this period of self-isolation might be a challenge for some who are used to a set routine.
"For many, the club is a place of immense support both physical and mental in addition to the friendships we all rely on for support through good times and bad.
"Hopefully, by streaming these exercise classes at a similar time to which they were normally delivered at the club, will help people stay engaged and healthy while are doors are closed."
Members have also been encouraged to stay in touch with each other via phone calls and messaging while they are unable to access the club.