Competitors from across the country descended on Wolverhampton Lawn Tennis & Squash Club for the city's first ever Masters touchtennis tournament.
The sport of touchtennis – played with a high density foam ball on a compact court with smaller rackets – is growing in influence and the tournament at WLTSC was organised by one of the club coaches Clayton Edge, who is also the world number six.
There were 56 players in the main draw, sponsored by ima Financlal Solutions, which included men and women, and a record 17 in just the ladies event, with competitors drawn not only from the Midlands but also Scotland, Manchester, London, Surrey, Devon and Sheffield.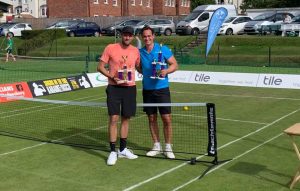 The sport's number one male player Alex Miotto lifted the Men's title with a 4-2 4-1 victory over former world number one Alex Bull in the final.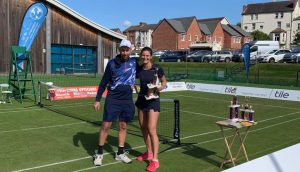 The ladies number one Lucy Coals was also victorious in the Ladies' event, but was given a test in the final against WLTSC coach Amber Quick, playing her first ever touchtennis tournament.
Of the other WLTSC players involved – several also making their debuts – Operations Manager Marc Hughes reached the last 16, whilst touchtennis regular Rohan Thawait went one step further by getting to the quarter finals.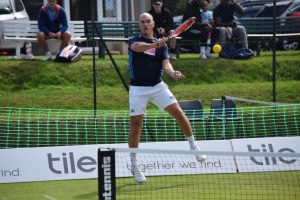 Young James Hale claimed the Newcomers crown with victory over Ben Moore while the sport's founder, Rashid Ahmad, from London, defeated Andy Hattersley in the Veterans Over-40s final to win yet another of a long list of trophies in the sport.
Miotto also made it a personal double in the doubles event, partnering Michael Paling to victory in the final against Leicester pairing Mason Laywood and Andrew Laurel.
"It was a great first Masters touchtennis event for Wolverhampton to stage," said Edge.
"A fantastic event was made not only by some of the top players in the sport coming to take part, but also club members also taking the opportunity to compete and many performing extremely well.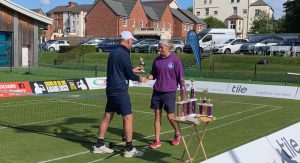 "The sport of touchtennis is certainly growing, and the beauty of it is you can set up a court and play pretty much anywhere.
"At WLTSC we are now going to hold weekly indoor sessions through the winter, and hopefully all those who enjoyed their first experience of a Masters tournament will come back again in the future."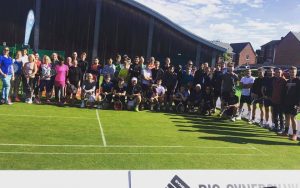 PICTURES COURTESY STEPHEN LAUREL