For those at WLTSC that know that Nikki Parkes works within the Marketing, Events and Administration areas of the club, there may be a part of her background that remains not so obvious.
Some notable sporting achievements which Nikki doesn't necessarily shout from the rooftops!
Until we gently twisted her arm, that is.
Because, back in the day, Nikki herself used to grace the world of tennis in which she now works, not just at WLTSC but also as a coach at the Quarry Bank club where she spent many a happy hour growing up.
And, from her late teens onwards, Nikki was among the top juniors in the British game, going on to make headway at senior level before eventually deciding to change path.
"I wasn't that interested in tennis when I was very young," Nikki recalls.
"I was very sporty and enjoyed swimming and had a Season Ticket at Wolves but the tennis just came out of nowhere.
"My sister Stacey was playing at Quarry Bank, and when she showed some real promise, she started going to Tipton, which was the next level up.
"I would go along with my Dad and sit at the side of the court, and the coach would say: 'Go on, you know you want to!'
"I picked up a racket, and eventually started having lessons myself, and it all took off from there.
"I played at Quarry Bank, then Tipton, then had county trials, then regional, national and international.
"It all happened very quickly, as I only started at the age of ten and never even played mini-tennis at all."
Nikki, under her maiden name of Prosser as she was then, left no stone unturned in her bid to make the grade as her undoubted talent came to the fore.
At the age of 15, the decision was taken to move to Spain to step up her tennis, being home- schooled as she departed British education a year-and-a-half early.
"I lived in an area called Torre-Pacheco, not far from La Manga, and I remember it being very tough for a while," says Nikki.
"I was in my prime when it comes to tennis, but I lived with a Spanish lady who didn't speak English and I didn't speak any Spanish.
"At that stage I was ranked 250 in the world at Under-18 level, and had been number two in the country for my age, so I needed something to take me to the next level.
"I was having one-to-one coaching over there, and the tennis actually went really well, but it was also very intense and at times I felt lonely and struggled mentally.
"I lasted about six months but had some good results and also got to travel with the Great Britain team to South America for nine weeks which was amazing.
"I reached the final of the British Nationals at Under-15 level, and then started to play ITF and WTA tour events, with my best win being a tournament in Istanbul.
"At that time I was playing against people like Heather Watson and doing very well.
"I then had some injuries including a twisted pelvis and maybe went off the ball a bit mentally so ended up taking a year off and did some work in personal training.
"I then came back for about 18 months but by the time I reached 20, that was it, and I was done.
"I'd lost my love for tennis a little bit and didn't really play anymore, and it felt like the right time to do something different."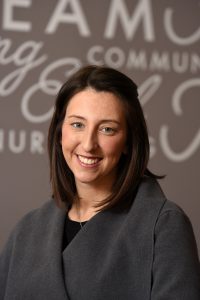 And life away from tennis quickly took on a different complexion, with Nikki settling down, getting married, and now having two children – five-year-old Archie and eleven-month old Toby.
Obviously she is still never too far away from a tennis court thanks to her work at WLTSC, and she still plays a little, but much of her sporting focus is directed towards her geographical and spiritual home at Quarry Bank, as seen recently on BBC Midlands Today no less!
"I have got my love for tennis back and do play a little bit," Nikki explains.
"Me and my sister run the Prosser Tennis Academy, the coaching programme at Quarry Bank and I really love doing that, seeing the kids starting from the grass roots.
"It's where I started as well and is a real family-orientated club with no pressure.
"My other sister is there as well, and my parents, so tennis is still part of our lives, in a different way.
"But I have to say I don't regret anything that happened, not one bit.
"Yes I left school early but the travelling and the experiences I had from tennis were fantastic, even if I didn't go on and play for a career.
"I was young but I learned how to be independent and grew up very quickly, and am very proud of my achievements.
"It was an interesting time and I do think about it sometimes when I am looking back – there aren't too many from Brierley Hill who have made it onto the tour!
"I would never say to people not to go for it if they have a talent and I think we are very sporty in the UK – the main thing is to enjoy it and be healthy."
Nikki recently returned to work at WLTSC after maternity leave, and is settling back in to a job which keeps her involved in tennis.
"I actually trained here for a but when I was 14, working with Stuart Twigg, so when the job came up a few years ago I was very interested in coming back.
"I knew a lot of the people already, it is a great environment here and I really enjoy it."