The squash courts were a hive of daytime activity once again as the RAF Squash staged their annual championships at WLTSC.
Four days of intense competition saw six new champions crowned, including one – Oscar Hill – a former member at WLTSC overcoming Phil Rea to take the Open title.
Almost 40 competitors took part in the various events, and with the tournaments using a Monrad scoring system it meant all players were guaranteed plenty of matches which became closer and more competitive as the week went on.
Paul Partington, Shift Manager with 41 Squadron at RAF Coningsby, is the RAF Squash's Tournament Referee who was tasked with organising the event.
As well as that, Paul also took part, and emerged victorious from the Masters tournament.
"It was another great week at WLTSC," said Paul, who was helped with the organisation duties by Lucy Corrigan, herself a winner of the Ladies' event.
"Numbers were slightly down on last year, but we were just unfortunate with people getting deployed on professional courses and so on, which can happen at any time.
"But we had some new faces involved, which is always good for the competition, which is not just an individual event of its own but also contributes to the selection of the teams for the Tri-Services events against the Army and the Navy.
"The Monrad tournament system means that while there may have been one or two mismatches in the first round, as the draw progressed players would come up against others of similar ability.
"The facilities here are so good, as are the courts, and there is also the benefit of the bar and restaurant area for players to be able to get away from it all when needed which you don't necessarily get at all venues.
"The staff and members here make us feel really welcome, and some of those who we have played against when we have had friendly matches during Development events here, pop back to see us.
"It is a really good fit for the tournament, and a privilege for us to be here."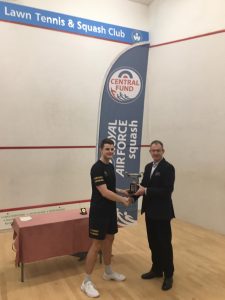 Oscar, an Aircraft Technician with 29 Squadron at RAF Coningsby, was a member at WLTSC from 2016 to 2017 whilst stationed at RAF Cosford, and managed to win the Carver Cup squash tournament during that year.
He was delighted to be back in the winners' circle by becoming the RAF champion as well as catching up with old friends.
"I have been back to WLTSC a few times since I was a member and still know a few people here and it's always nice to come back," says Oscar.
"It is a really good tournament which is well organised and the courts play really well and obviously I'm very happy with how I played!"
The benefits of the event go beyond the actual sporting competition, with a social element of colleagues catching up or making new acquaintances,
"The spirit and camaraderie on the court is very good, and there is also the chance for groups to get together in the evenings," adds Paul.
"It all helps to breed that 'esprit de corps', with everyone building working relationships during these tournaments.
"It might be that I could end up out on Ops with someone who I know socially from squash, and if I know that person through sport, and know they are competitive, it will help us work better together when transferring it into the workplace."
The players agree.
"The tournament is a brilliant week organised really well, and gives the opportunity to catch up with people you haven't seen for a long time," says Mark Nuttall, Airworthiness Inspector at RAF Benson.
"There is the social side as well, and you also see ex-colleagues sometimes pop in for a day or two and that connection just keeps going."
Craig Stephens, Aerospace Systems Operator at RAF Bulmer, adds: "It is always good to meet up with people again and the matches can be very close, but played with a good spirit.
"I am always keen to play as much squash as possible, including league matches and getting along to the other events which have been held here as well."
The roll of honour from the competition was completed by Robbie Coils winning the Plate, Ben Mearns the Under-25s, Tom Jugg the Racketball and Tom Lyons the Over-50s squash.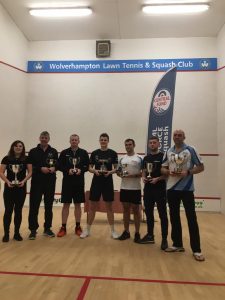 Tom is a Group Captain based on RAF High Wycombe, and also the Chairman of RAF Squash, leading a drive to increase the number of participants getting involved in the sport across the country.
"In the Services we recognise the enormous parallels between what we ask people to do in service life, and what you can get from sport," he says.
"It is the whole thing about being challenged physically and mentally and being part of a team, and even though squash is an individual sport, there are a lot of team bits that go with it.
"Sport also gives people in the Services from all ranks the opportunity to get involved in leadership roles, management roles, and instil benefits and skillsets which they can transfer to their day job.
"This tournament, from an individual point of view, is the highlight of the RAF Squash calendar.
"And while the big ambition for the players is to get their name on that winners' board, the focus of the event has also changed a little bit over the last few years to be more in keeping with the RAF Central Fund, our main sponsors.
"They have the ambition that everyone in the RAF will take part in at least one sport, and are keen to drive that at grass roots level.
"We have a huge programme underway in terms of getting our own coaches, taster and development events, and also benefit from a good link-up with England Squash.
"With the Monrad system, we have had a lot of positive feedback and more new people engaged with squash whereas for this tournament before they might have felt a bit embarrassed about coming here for half a day, losing a game and then going home.
"Squash is such a great game and high-intensity activity which you can take part in for half an hour, 40 minutes, even during a lunch break, and come back and feel all the sharper for it,"
The working relationship between RAF Squash and WLTSC, with the key influence of Sports Manager Marc Hughes, a former Aeronautical Engineer with the RAF who still represents the RAF Masters Tennis team in the Inter Services, continues to grow.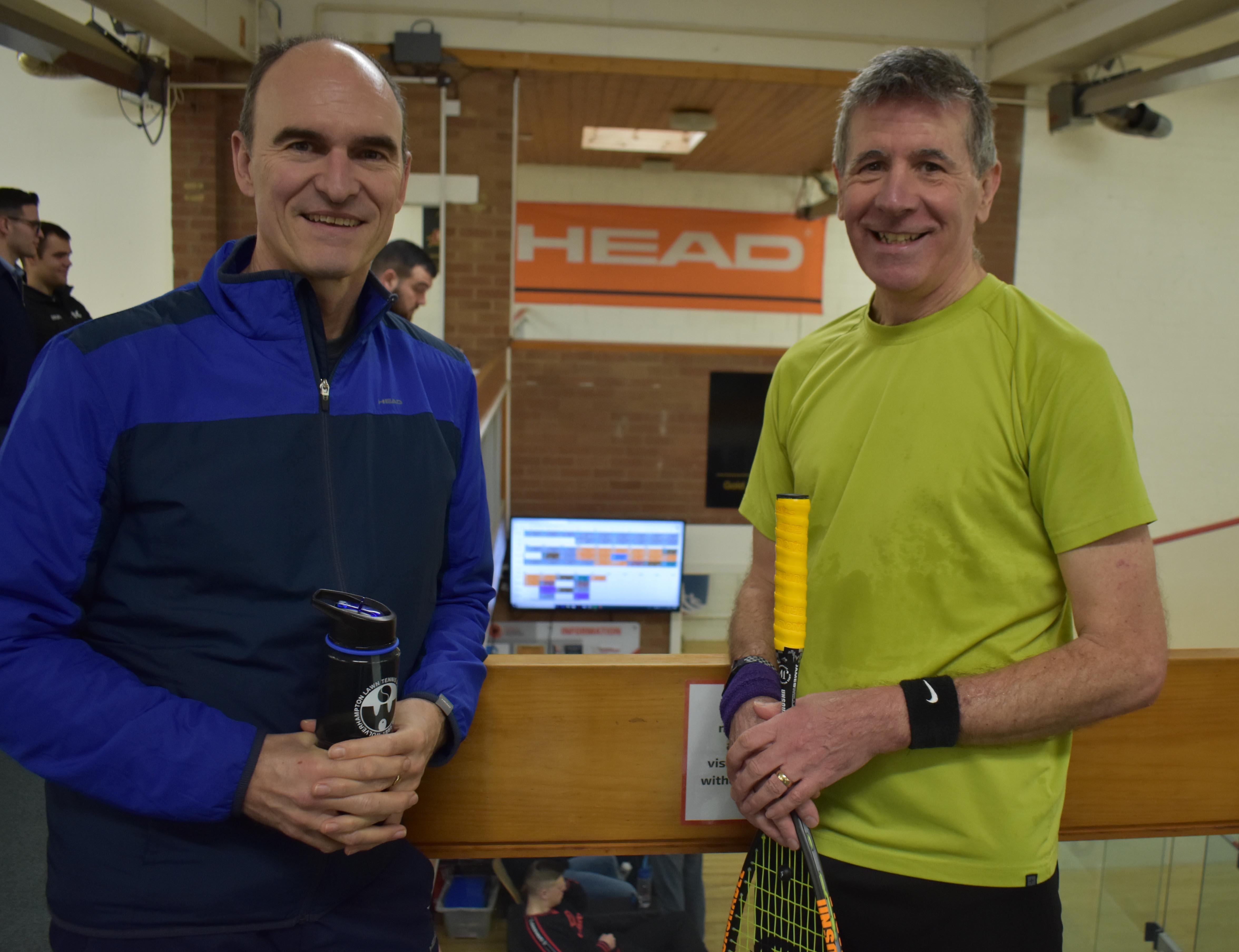 "Marc has always been very sympathetic to our requirements and inclusive in terms of what he does and how he and the members make us feel really welcome," added Group Captain Lyons.
"The facilities are made available to us and we have RAF Cosford just up the road for accommodation, and it works really well.
"It isn't just about us renting the facilities, there is a relationship we have across the board which spreads through good practice, the standardisation of coaches and the passing on of further good practice from England Squash.
"It is a win-win for all of us."