Welcome to Wolverhampton Lawn Tennis & Squash Club
Get Healthy
Play Sport
Make Friends
Wolverhampton's Award Winning Racquets and Fitness Club.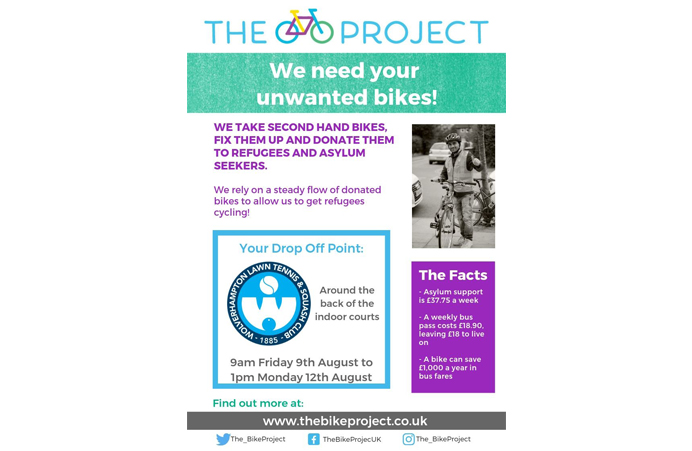 Members of Wolverhampton Lawn Tennis and Squash Club have become well accustomed to getting on their bikes for charity in recent years. Whether it be the annual ride to Aberdovey, or the Lord Bilston Big Challenge, cyclists of all ages have got in the saddle to help...
read more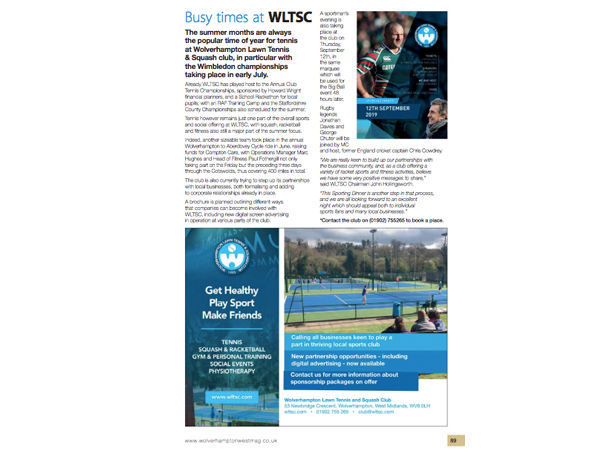 Here is our story that was used in the latest edition of the Wolverhampton West magazine * The summer months are always the popular time of year for tennis at Wolverhampton Lawn Tennis & Squash club, in particular with the Wimbledon championships taking place in...
read more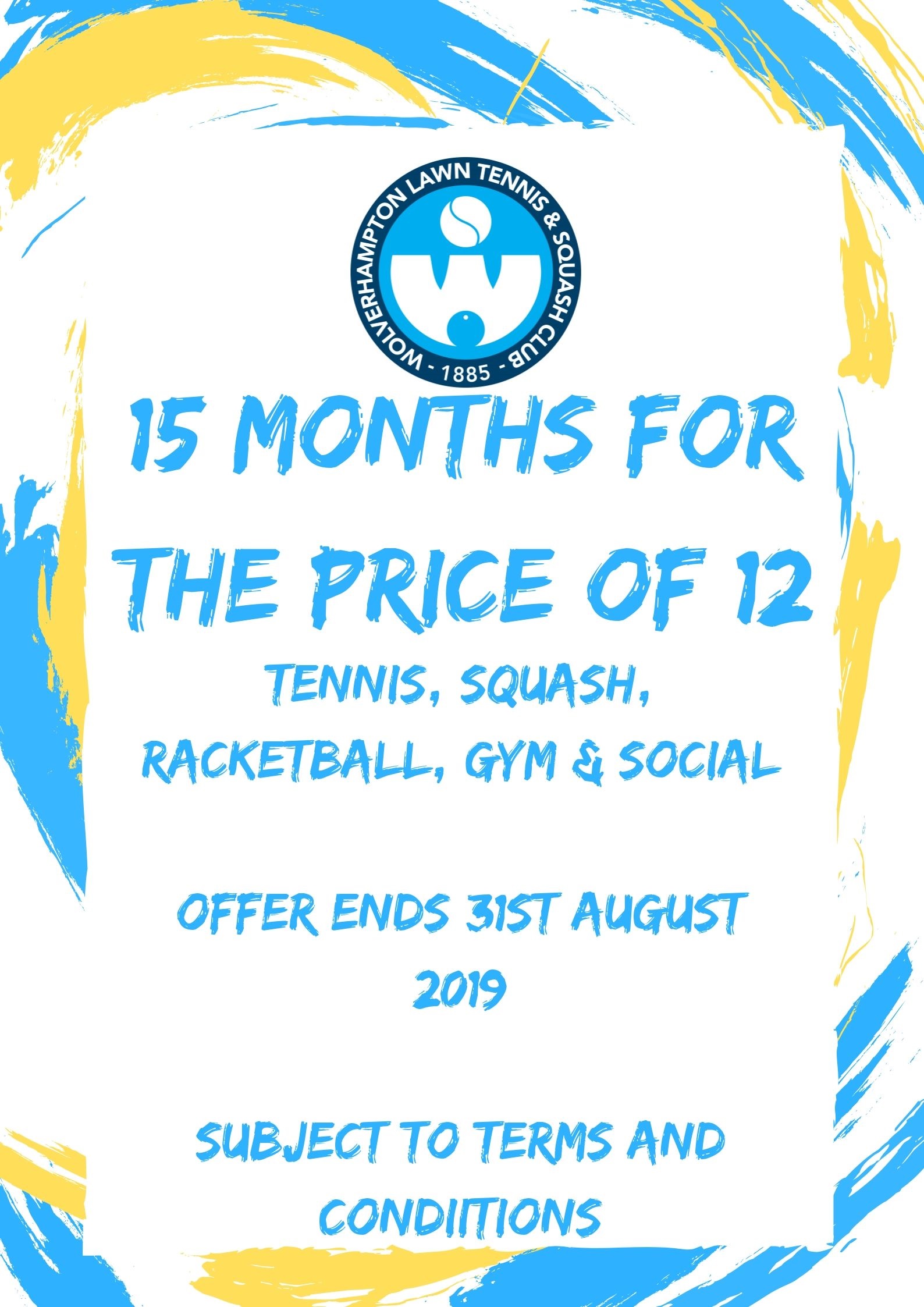 KEEP UP WITH THE LATEST EVENTS.
JOIN OUR MAILING LIST
Great facilities, friendly atmosphere and lots of fun events.
Rebecca Smith
VIDEO
CHECK OUT OUR AERIAL DRONE FOOTAGE