Wolverhampton Lawn Tennis & Squash Club have been delighted to host the team from RAF Tennis for a training camp to boost their preparation for the Inter-Services Championships at Wimbledon.
The RAF's 'A' team of both male and female players spent a week at WLTSC, not only training on the club's different surfaces including grass, but also getting involved in club events and receiving guidance from WLTSC coaches in both tennis and strength and conditioning.
All the activity was designed to give the team the best possible preparation for a match against the British Police which was their final fixture before taking to the Wimbledon courts and tackling the other Services next week.
"We try and have maybe eight to ten meet-ups a year for RAF Tennis, and fixing up matches can prove a challenge with having players stationed all over the UK and in Europe," explains Flight Lieutenant Alistair Johnson, the Physical Education Policy Director with Air Command.
"Often we might try and meet somewhere on a Friday and then have a Saturday match against maybe a University or one of the big tennis clubs around the country.
"This is a week where we can get together and prepare for the Inter-Services Championships, and it's great to be able to  come to Wolverhampton and use their excellent facilities.
"For us it is so important to be able to pick up the phone to someone like Marc (Hughes), who knows what we are about and understands what we need in a week like this.
"He can work with us to tailor the programme and give us support with the club's coaches and it just makes a real difference to making sure we got the most out of the week.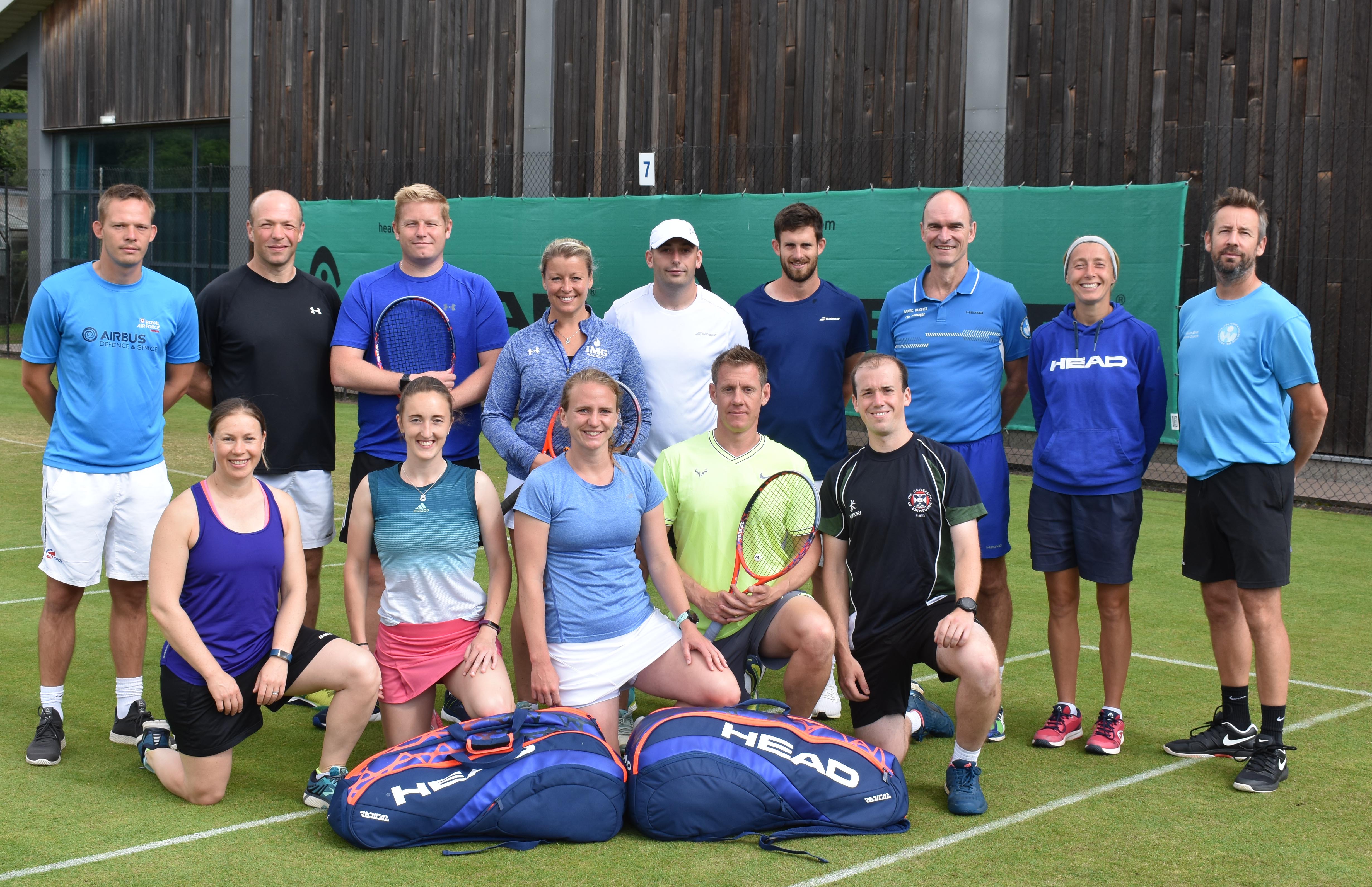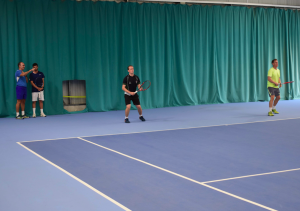 "Tennis and sport in the military is very important and a lot of people are attracted to the RAF due to the sporting opportunities available.
"It breeds the understanding of a team ethos and puts you in places you might not be comfortable with which links in with operations and the adventurous training that we use."
As well as receiving coaching in both tennis and fitness, the RAF team also spent their first Sunday watching the Men's Singles Finals at Wimbledon on television with members and also took part in the Wednesday night mix-in followed by a barbecue.
"We have great facilities at the RAF training base at Halton, but no grass courts," said Squadron Leader Nicola Lofthouse, a Flight Commander on 99 Squadron flying the C17.
"Grass courts are so different to anything else, so to be able to practice on them is great preparation for us.
"That is why this week has been so important, and the members and the staff have also been so welcoming and lovely.
"The coaches have been brilliant in working on different elements of tennis and have given us a flavour of everything.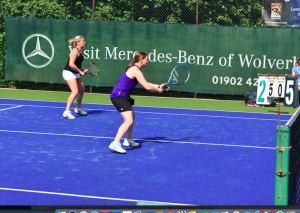 "We got to watch the Wimbledon final with the members, played some nice mixed doubles in the mix-in, and just can't thank the club enough for the welcome they gave us.
"Sport in the RAF is so important, as it can link to military skills in terms of mental toughness as well as physical resilience and having that team ethic – sport can teach us a lot of the skills and attitudes that we need on operations."
WLTSC's Operations Manager Marc Hughes,  a former Aeronautical Engineer with the RAF who still represents the RAF Masters Tennis team in the Inter Services, said it had been a great week for everyone concerned.
"We are really pleased to have such strong working relationships with RAF Squash and RAF Tennis, and it was great to host the tennis team ahead of such a big event in their calendar," he said.
"It wasn't just tennis, but the RAF players were also able to experience circuit training, plyometric training, cupping treatment, yoga and spike ball.
"We loved having them with us and the members really enjoyed meeting them all and we wish them the very best for the Inter-Services."