A reminder of a great finals night in the annual Squash Club Championships with an article which also appeared in the Express & Star.
*
Darren Lewis and Roxy Kershavarz both retained their titles at the annual First City Squash Club Championships at Wolverhampton Lawn Tennis and Squash Club.
In an exciting finals night, Lewis, who has now claimed the mens' singles for eight of the last nine years, held off a stern challenge from Barry Talbot before winning by three games to two.
Kershavarz was crowned as ladies' champion for the fourth successive year, thanks to a 3-0 win in the final against another previous four-time winner In Kate Fuller.
In the 'B' final, Rami Labib defeated Steve Giddings 3-0, whilst Tim Mitchell recovered from facing three match balls at 2-0 down to defeat Peter Roberts 3-2 in the 'C' final.
Alan Griffiths beat Clive Vickers to win the 'A' plate, and Kershavarz claimed her second triumph by seeing off Elaine Radcliffe in the 'B' plate.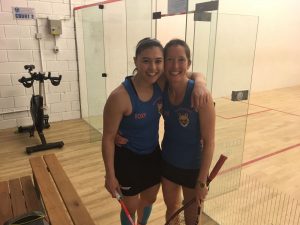 Joely Davies came through a gruelling contest with Aimee Treble to win 11-9 in the decisive fifth game to win the Ladies Plate, whilst Mike Rawlings claimed his first ever sporting trophy by overcoming Roy Cashmore 3-2 in the 'C' plate.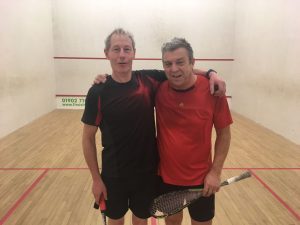 "It was a great finals night with good support from club members watching on from the gallery, and some really close matches," said Matt McFahn, Head of Squash & Racketball at WLTSC.
"That was in keeping with the whole tournament, and one feature that stood out was the strength in depth of the ladies' tournament where there is some exceptional talent.
"We have several different tournaments during the season, and the finals night for the main club championships and presentation which followed provided a fitting conclusion to some great squash."