If Alan Griffiths is now – shall we say of slightly more advancing years – than the time when his name regularly appeared on the Annual Club Squash Championship Winners' board, his love for the game remains undiminished.
Alan, or 'Griff' as he is widely known,  can still be regularly be seen working up a sweat on the courts at WLTSC, generally playing at least three times a week as well as using the gym from time to time.
Working at Marston's, initially Banks's when he first joined the company over three decades ago, he is also able to enjoy the benefits of the corporate membership enjoyed taken up by one of the club's sponsors.
"I love squash, always have," says Alan.
"There is never any need to worry about the weather, you can have a good workout for 45 minutes, and as long as you know your opponent is around the same standard then you know it will be a good game.
"I do use the gym but I think that sometimes, when you come away from work and plan to head to the gym, maybe you don't have the willpower to see it through!
"When you know you have an opponent there waiting for a game of squash, that motivation is there.
"And 100 per cent of the time, when I come and have a game of squash, I feel much better for it afterwards."
It was back in the 1980s that Alan first became a member at WLTSC, having previously been playing at Bilston.
"I have been playing here ever since," he continues.
"In the past I did manage to win the Club Championships, but I am a poor old man now – nowhere near the first team!
"The top players here are on a different level, I did win the title but I don't think there was the same strength in depth in those days as there is now.
"I got my name on the board though, which is always nice!"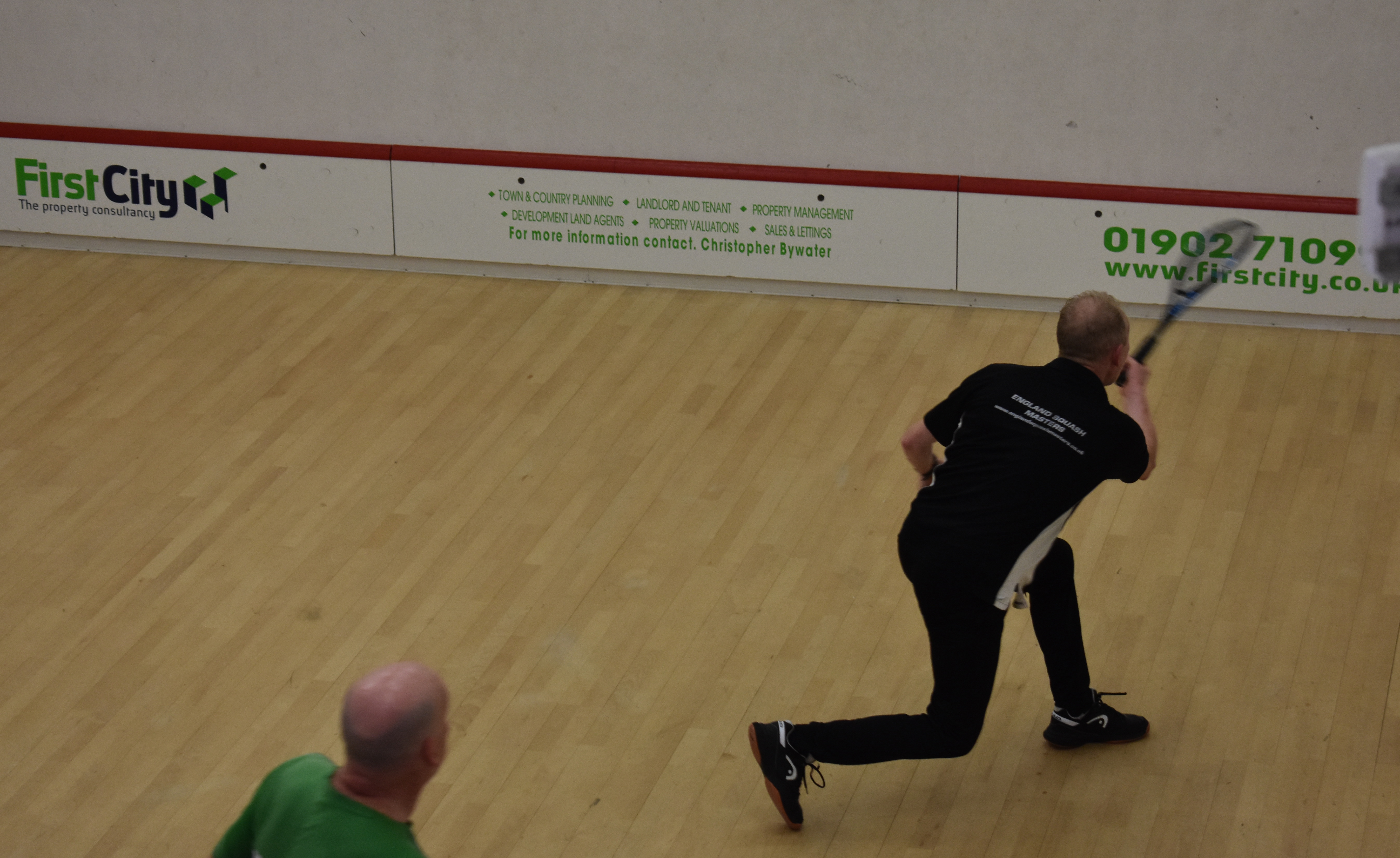 Alan is still able to enjoy the many benefits associated with squash, not just physically but socially as well.
"Obviously it is a game which is very good for your fitness, and keeps the mind alert as well," he adds.
"It has been described as a physical game of chess, and the top end now is very skilful and athletic.
"But at the same time, even two hackers can have a good go!
"The social side is also good, and just the other week we had a 12-a-side match against an Army team.
"We had a meal and a few drinks, and they were a great bunch of people who loved their squash.
"It was a great social evening, and at the end the chairman of their squash committee presented the club with a memento.
"When you talk about squash as a social sport, I think I have probably played everyone at the club who plays at some point in time!"
And, there is also the natural link-up of Alan's work and his hobby, with being able to become a corporate member thanks to employment with Marston's.
"We get a little bit of money off thanks to that corporate membership, and it is great that a local company shows an interest in the club and gets involved.
"I think I started with Banks's not long before I started at WLTSC, and it's nice to say that I am still enjoying both!"
*Is your business interested in exploring the idea of Corporate Membership at WLTSC and all the benefits it could bring? Contact Operations Manager Marc Hughes via (01902) 755265.