There was a great night of fun and competition at Wolverhampton Lawn Tennis & Squash Club as the FA Cup tournament came to an exciting finale.
For several months, 46 doubles pairs of various ages and abilities have been doing battle in knockout stages complete with draws for each round, in keeping with the famous FA Cup football competition.
The draws were divided after the first round to bring in extra competitions depending on results, so as well as the main Andy Murray competition, there were also Billie Jean, Chris Evert and Novak Djokovic events, all of which came to an end on the indoor courts on Friday night.
The main competition was given a suitable tight final, with the experience of Robin Chipperfield and Mark Brown prevailing on a Champions tiebreak after sharing a set apiece with Gregg Spooner and Hetty Willis.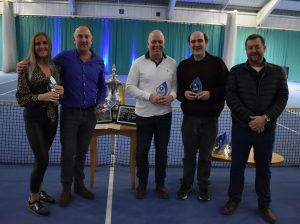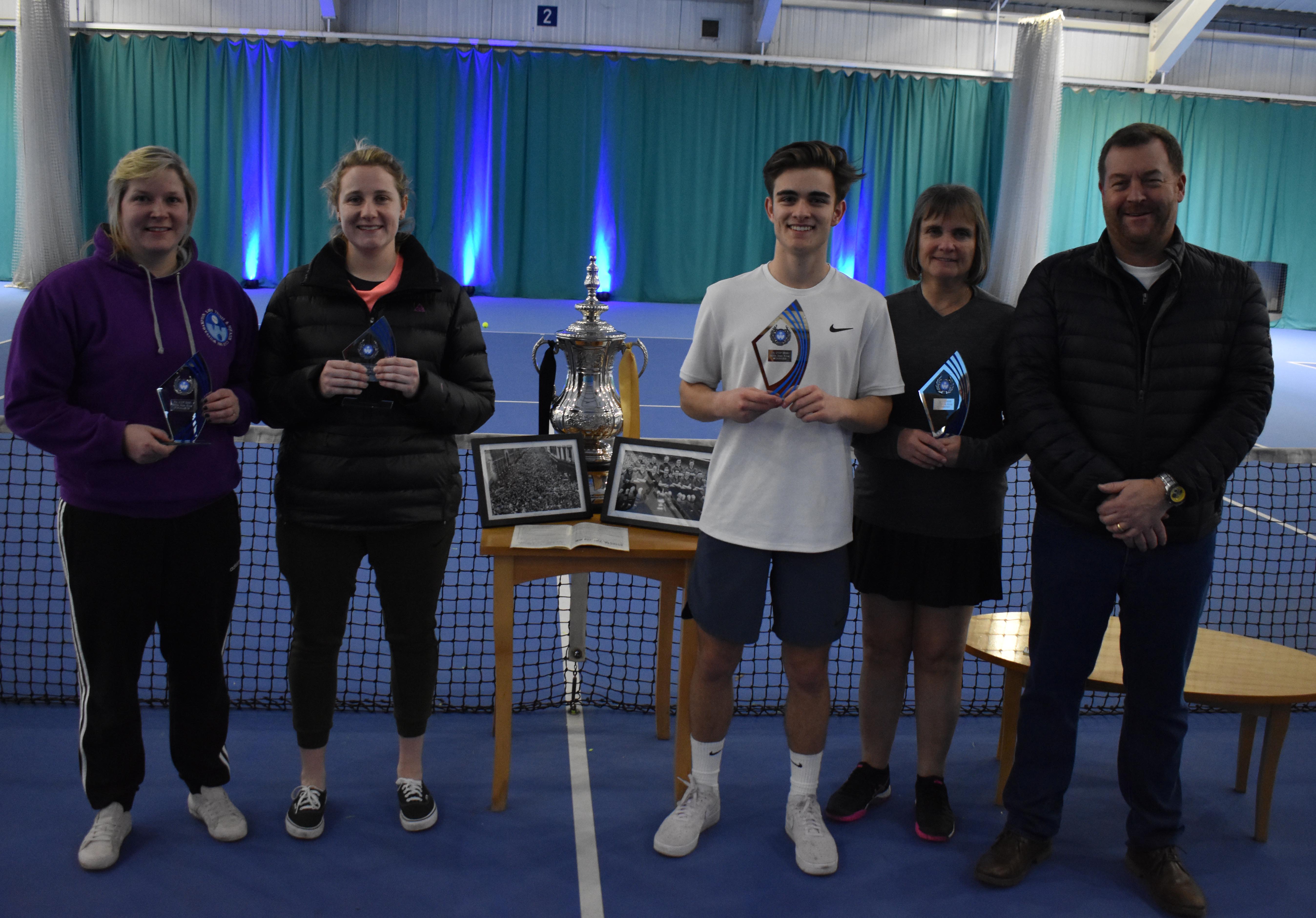 Steve Giddings and daughter Evie defeated Dave Tilley and Jonathon Evans to win the Chris Evert competition, and Gerry Davies and son Will were victorious in the Billie Jean King final against Cathy Lea and Louise Scott.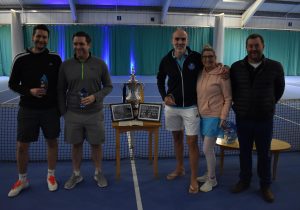 Greg Lloyd and Matthew Vernon won the Novak Djokovic event thanks to victory against Gregg and Suzanne Davies.
"The FA Cup is a fantastic doubles competition for us because it keeps people playing tennis through the Winter and, because there are rules on who the club's better players can partner up with, it makes for some very close matches," says WLTSC Sports Manager Marc Hughes.
"The finals night has become one of the highlights of our tennis calendar, playing on the indoor courts trying to recreate something of the flavour from the tournament played at the O2 Arena, with walkout music, flashing lights and encouraging a lively crowd!
"It was another memorable event which attracted a really good crowd, and another example of just how the club caters for people of all ages and abilities who want to enjoy competitive sport in a really fun and vibrant atmosphere.
"What other sport can create a positive competitive environment across a variety of tennis abilities from age 14 to 78, male and female?!"
As an added bonus, a replica of the FA Cup actually won by Wolves when beating Blackburn back in 1960, currently being looked after by St Dominic's School in Brewood, was in residence at WLTSC on the night.