KEEP

HEALTHY


PLAY

SPORT


MAKE

FRIENDS
Wolverhampton's Award Winning Racquets and Fitness Club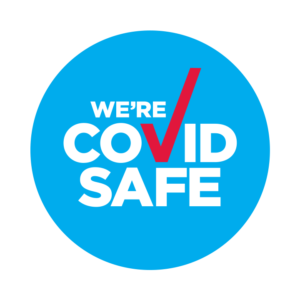 Opening Times
Club
Reception
Bar
Restaurant
Monday
7am – 10.30pm
9:30am – 8pm
9am – 2pm
5pm - 11pm
9am – 2pm
6pm - 9:30pm
Tuesday
7am – 10.30pm
9:30am – 8pm
9am – 2pm
5pm - 11pm
9am – 2pm
6pm - 9:30pm
Wednesday
7am – 10.30pm
9:30am – 8pm
9am – 2pm
5pm - 11pm
9am – 2pm
6pm - 9:30pm
Thursday
7am – 10.30pm
9:30am – 8pm
9am – 2pm
5pm - 11pm
9am – 2pm
6pm - 9:30pm
Friday
7am – 10.30pm
9:30am – 8pm
9am – 2pm
5pm - 11pm
9am – 2pm
6pm - 9:30pm
Saturday
7am – 10.30pm
8:30am – 1:30pm
9am – 2pm
5pm - 11pm
9am – 2pm
6pm - 9:30pm
Sunday
7am – 10.30pm
Closed
10am – 2pm

10am – 2pm

Opening Times
Club
Reception
Monday
7am – 10.30pm
9:30am – 8pm
Tuesday
7am – 10.30pm
9:30am – 8pm
Wednesday
7am – 10.30pm
9:30am – 8pm
Thursday
7am – 10.30pm
9:30am – 8pm
Friday
7am – 10.30pm
9:30am – 8pm
Saturday
7am – 10.30pm
8:30am – 1:30pm
Sunday
7am – 10.30pm
Closed

Bar
Restaurant
Monday
9am – 2pm
5pm - 11pm
9am – 2pm
6pm - 9:30pm
Tuesday
9am – 2pm
5pm - 11pm
9am – 2pm
6pm - 9:30pm
Wednesday
9am – 2pm
5pm - 11pm
9am – 2pm
6pm - 9:30pm
Thursday
9am – 2pm
5pm - 11pm
9am – 2pm
6pm - 9:30pm
Friday
9am – 2pm
5pm - 11pm
9am – 2pm
6pm - 9:30pm
Saturday
9am – 2pm
5pm - 11pm
9am – 2pm
6pm - 9:30pm
Sunday
10am – 2pm
10am – 2pm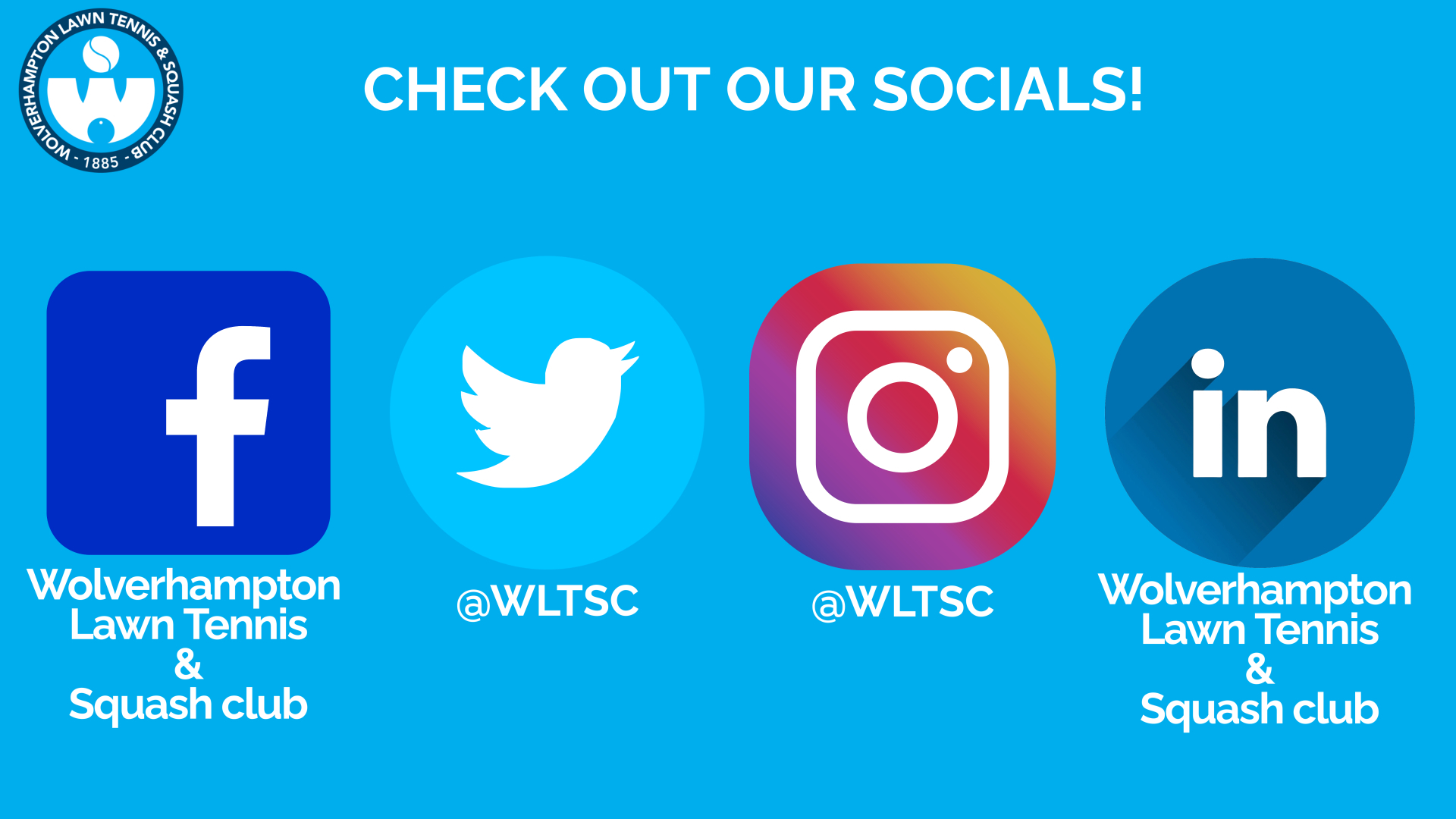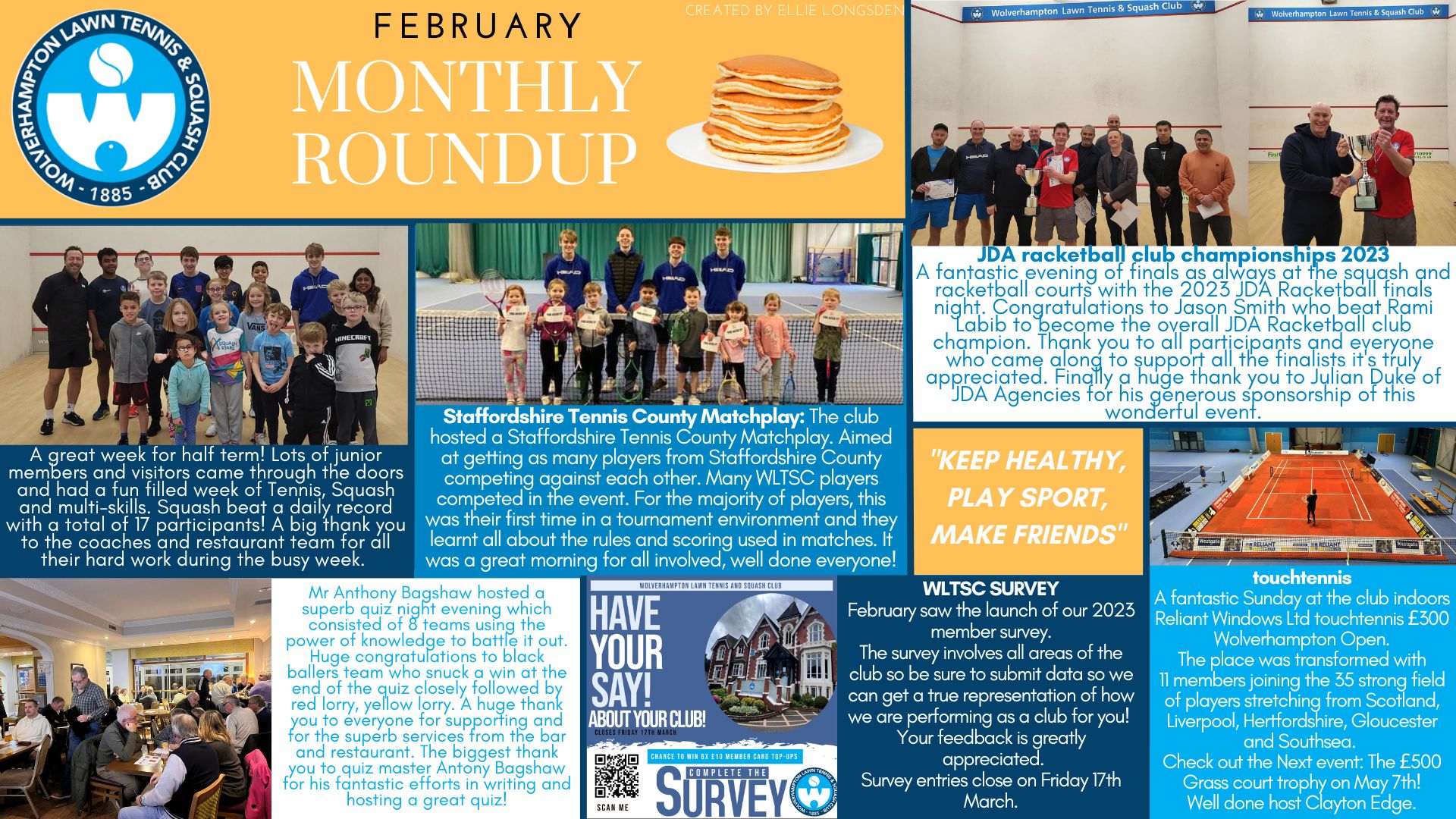 Here at Wolverhampton Lawn Tennis and Squash Club we celebrated International Women's Day with 2 give it a go squash and racketball taster sessions. Just some of our many fabulous WLTSC women!
read more
Wolverhampton Lawn Tennis & Squash Club Video
Here is a video highlighting our club facilities.
"I joined the club just 4 months ago, but it feels that I've been playing here for years! Great facilities and even greater people. It has a family atmosphere with a competitive touch.
Having a background in Football and Obstacle Course Racing, I never knew a place like this existed, especially in sunny Wolverhampton!
"With a wide variation of events and classes. Its a great club try something new. Give it a go."