To book a physio appointment call 01902 581 123
To book a sports massage appointment call 01902 581 266
Wolverhampton Lawn Tennis & Squash Club are hoping to get more people from the city getting active this summer by holding a taster open day and offering a discounted membership offer if taken up during the month of May. The Newbridge-based club is opening its...
read more
As well as the current May membership offer of £100 for three months for new members, there is another incentive for current members to attract new faces to the club. Recommending a friend or family member to join WLTSC can bring you a string of rewards to the tune of...
read more
Our practitioner in Wolverhampton is Patrick Hyde. Patrick qualified as a Chartered Physiotherapist in 1997, he has over 21 years experience and with a Masters degree in Back care management.
Physiotherapy can be provided in either one of our clinics, or in the comfort of your own home.
Physiotherapy is a therapeutic health profession concerned with improving the way you move, and enhancing your quality
of life, by giving you the most suitable treatment for an injury or condition. If you suffer from back or neck pain, a sports injury, arthritis – in fact any joint or muscle problem –Physiotherapy can help relieve your pain and get you moving again.
Physiotherapists help people affected by injury, illness or disability through movement and exercise, manual therapy, education and advice. They maintain health for people of all ages, helping patients to manage pain and prevent disease.The profession helps to encourage development and facilitate recovery, enabling people to stay in work while helping them to remain independent for as long as possible.
Physiotherapy is a science-based profession and takes a person approach to health and well being, which includes the patients general lifestyle. At the core is the patients involvement in their own care, through education, awareness, empowerment and participation in their treatment.
You can benefit from physiotherapy at any time in your life. Physiotherapy helps with back pain or sudden injury, managing long-term medical condition such as asthma, and in preparing for childbirth or a sporting event.
Like Snowflakes, every body's different…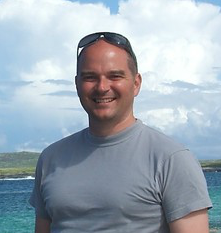 PATRICK HYDE
DIRECTOR
Patrick Hyde, Director. | MSc BSc (Hons) MCSP Chartered Physiotherapist​
Physiotherapy, Referred Pain, Catastrophic Injury
Patrick qualified as a Chartered Physiotherapist from the University of Ulster in Belfast in 1997, he has over 10 years experience working within private practice, prior to this he also gained many years experience working within the NHS. With a Masters degree in Back care management, Patrick is one of the most highly qualified physiotherapists in the West Midlands. Patrick has worked with a variety of conditions, including catastrophic brain injuries, he has a keen interest in injury prevention, conditioning and rehabilitation, acute sporting injuries, long-term rehabilitation, spinal cord injuries, stroke patients and many more.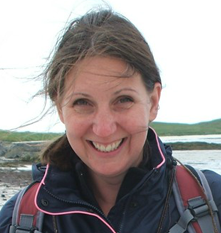 CLAIRE HYDE
DIRECTOR
Claire Hyde, Director. | BSc (Hons) MCSP Chartered Physiotherapist
Home Visits, Aquatic Physiotherapy, Care Homes, Catastrophic Injury
Claire trained at the Salford School of Physiotherapy and qualified in 1995, she is an experienced Chartered Physiotherapist and has been working in private practice for over 10 years. With experience working for RNIB, supporting children with profound learning difficulties, running an early hospital discharge rehabilitation unit and working in a variety of homes and community settings, Claire's main interests are long-term rehabilitation, aquatic physiotherapy, vestibular rehabilitation and physiotherapy for elderly people. Claire has a wide knowledge base and practical experience ranging from working with a GB Paralympic athlete to improve fitness and core strength to performing passive movements and stretches for bed bound residents of care homes.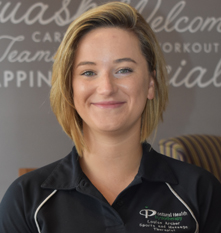 LOUISE ARCHER
SPORT MASSEUR
Louise is a qualified and experienced BSc (Hons) Sports Therapist, specialising in the treatment of musculoskeletal complaints such as sports injuries. She uses a variety of techniques including joint mobilisation, soft tissue massage, taping and exercise prescription, to facilitate the recovery of function for each patient; specific to their needs through a clinical reasoned approach.
She has worked with various sports teams including members of the team GB.
Please contact her on 07576761708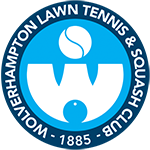 Louise Archer has joined the Postural Health team at the club and specialises in sports massage. It's recommended that racket sports players invest in their body with a weekly sports massage to aid recovery and to maintain flexibility and health. You can book a 30 minute appointment by calling 01902 581 266. If you're not familiar with the club just press the buzzer for reception at either the front or side entrances.