Community
Here at WLTSC we love supporting and taking part in activities with the local community
This September, we had our annual Macmillan's Coffee Morning. There was an appreciable attendance that enjoyed many cuppas and plates of delicious cake.
The money raised helps fund Macmillan services to make sure people with cancer can get the physical, emotional and financial support they need.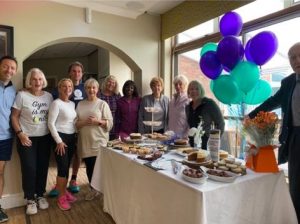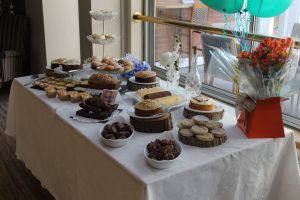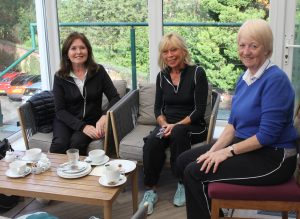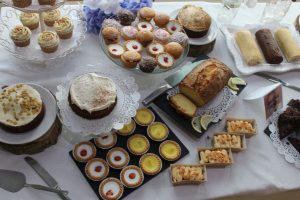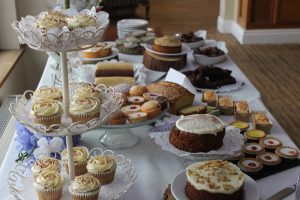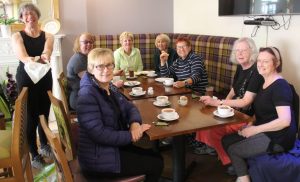 We had another great Walk for Fun last weekend, raising £200 for Compton Care! Along with Foggy, who organised the event, 41 of our members attended and made the most of the lovely weather in the countryside. After trekking a few hours in the sun, the gang had a Sunday roast.

"It's nice to get back to a bit of normality."

Keep peeled, as another walk is coming soon!
VINTAGE TENNIS EVENT AT WIGHTWICK MANOR
WLTSC Attend Vintage Tennis
Some of our current members here at WLTSC can be seen volunteering to support the vintage tennis at Whightwick Manor that was held on Monday 30th August 2021.
It was a fun and exciting new experience for the WLTSC members as all attendees were to play tennis with old vintage tennis rackets as well as helpers being seen dressed from the Victorian ages. A bit of a blast from the past!
BRONZE JUNIOR SQUASH EVENT
On Saturday 17th July 2021, WLTSC hosted the Bronze Junior Squash Event.
Up to 50 amazing junior squash players traveled from around the UK to attend to compete in the Bronze Junior Squash Event. Competitors hailed from Wales, Shropshire, Staffordshire, and the West Midlands as well as from counties further afield.   The ages ranged from  9 – 17 years old and players competed in 8 age categories in a fun and enjoyable competition which also attracted nationally ranked juniors. It was an absolute thrilling day of squash with everyone from players, parents and staff thoroughly enjoying the day as a whole.
WLTSC received incredible positive feedback during and after the event regarding the organisation of the event, our facilities and also our staff. We are incredibly proud of what we achieved on the day and are always striving to do better the next time we host anymore events.
1 Year To Go Commonwealth Games event
Neil Patel and Mike Harris the new appointed head of Squash and Racketball here at WLTSC represented and attended the 1 Year To Go Commonwealth Games event!  The event took place on Wednesday 28th July and was held at Centenary Square Birmingham between 10:00am – 6.00pm 
There were opportunities for everyone to get involved and take part in various different activities such as The longest rally challenge, pro demo, Best of 3 rally's, and The Batak Wall Challenge.
WLTSC and The Royal Air Force
For the past 10 years WLTSC have hosted the RAF Tennis and Squash teams for a week of the year to train. In doing so they get full access to use our facilities, compete against our players and enjoy a competitive, fun and active week!
We at WLTSC are proud of our relationship with the RAF. It is greatly appreciated for them to choose WLTSC, this is something we will continue to do. It has provided an ideal escape and deload week for the RAF as they can just enjoy what the club has to offer and focus on playing and competing! Each year we see familiar and new faces as well as an escape for the RAF teams its given our junior and senior members a great experience to network and learn.