Community
Here at WLTSC we love supporting and taking part in activities with the local community
WOW what an experience I had at Birmingham 2022. I'd never been to a multi-sport event and to be a part of it has totally blown me away.
I had so much fun, inspiring, and entertaining so many young people, families, and squash fans. I truly hope the work I and the Squash United team, along with my wife AKA Mrs Squash did, and will continue to do, will eventually show in increased participation at clubs and sports centres and most importantly here at WLTSC.
I've had many highlights in my career as a player and coach but to get the greatest squash player of all time Jahangir Khan, along with Mohamed El Shorbagy, current World No.5, former World No.1 and World Champion on the Mini Squash Court was such a special moment and one I will never forget.
I've had the privilege to coach almost every player on this team, at Junior National Squads when I was an England High Performance Coach. What made it even more special, a few players now have children, and I had the chance to play them on the Mini Squash Court, I had so much fun.
I've always believed the Mini Squash Court would be a success and it truly has been. At the Birmingham 2022 Squash venue, we engaged with over 10,000 fans. As well as the main site, I put up Mini Squash Courts at Birmingham 2022 Regional Festival sites in Castle Vale, Yardley, and Ward End, where my team of volunteers and coaches delivered squash to hundreds of people each day.
On Tuesday the day after Birmingham 2022 officially ended, I put up a Mini Squash Court in an extremely deprived area in Birmingham at a Youth Project in Lozells to give the young people the opportunity to try Squash for the first time. The work I'm doing doesn't end here, I will continue to champion the game of squash and go out and inspire people of all ages, to take up the game or get them back onto court. I want to continue taking squash to the people and now the real work really begins here at WLTSC.
Squash Stars begins Wednesday 14th September – a 6 week programme for juniors 5-11yrs of age and includes a bag, racket, goggles and T-shirt for total of £42. Non-members welcome.
We will start a beginners #squash & racketball (Squash 57) course from Monday 5th September  – see timetable for details or get in touch to find out more or discuss individual coaching opportunities – 01902 755265
I hope to see you at the courts soon
Mike Harris aka Mr Squash!
One million people see squash in action at Grand Central Birmingham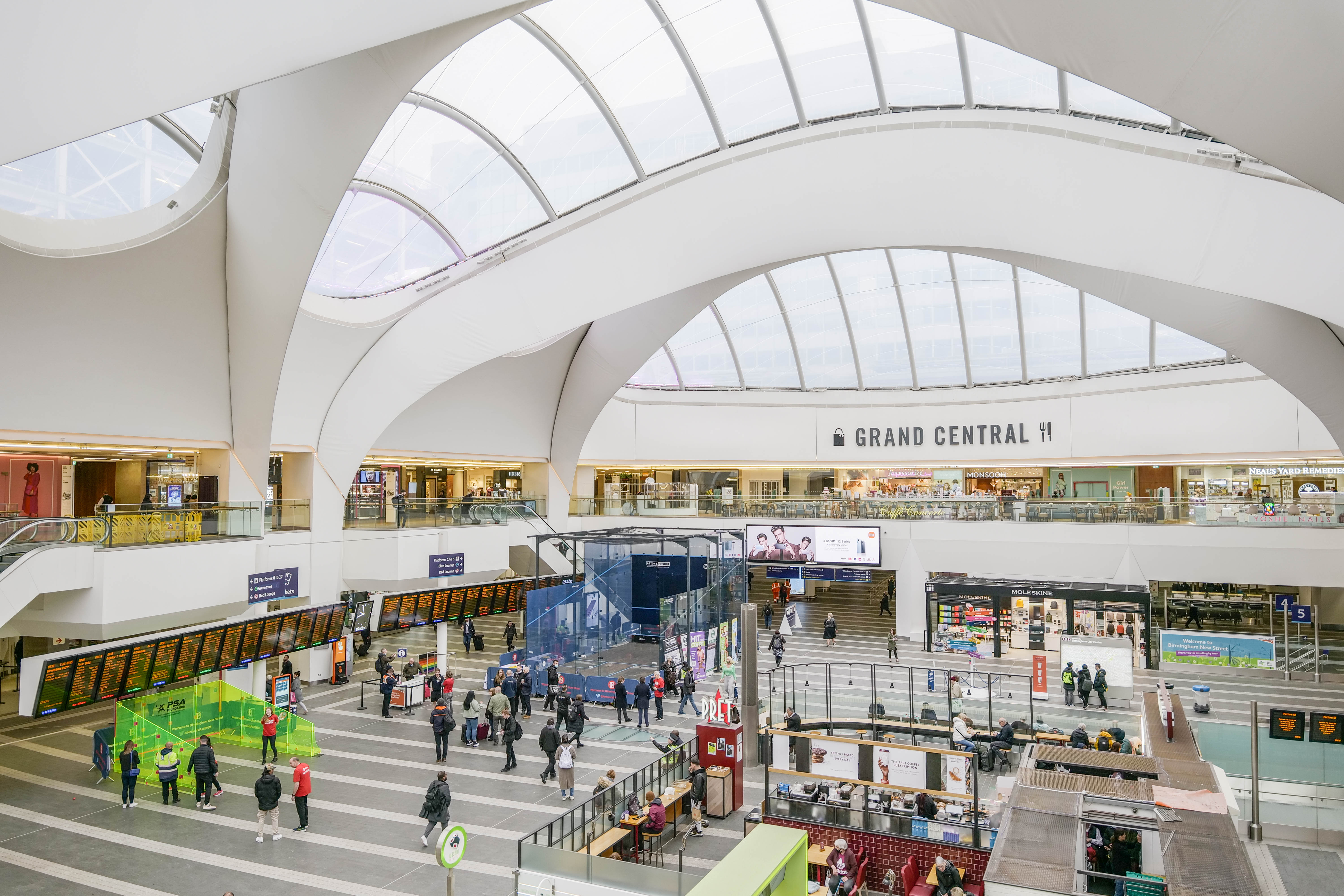 Mike Harris, from Squash United and Wolverhampton Lawn Tennis & Squash Club (WLTSC), takes squash to the people in one of a series of events to promote the racquet sport in the lead up to the Birmingham 2022 Commonwealth Games.
Thousands of people were recently given the opportunity to play squash on a glass court and 2 mini courts set up in the middle of the concourse in Birmingham's main train station, Grand Central. The £170,000 glass court was in situ for 8 days to showcase and raise the profile of squash and played host to a number of world ranked squash players, local club players, school children, commuters and passers-by. 
Harris, Head of Squash and Racketball at WLTSC, also known as "Mr Squash", commented 'Squash will be played during the Birmingham 2022 Commonwealth Games and this was the largest of Squash United's community events to promote squash so far, it gave thousands of people from the West Midlands the chance to try the sport. This is the part of a year-long legacy programme for the games organised by Squash United, where we showcased squash to over 1 million people who passed through the station, certainly smashing our aim of reaching thousands.'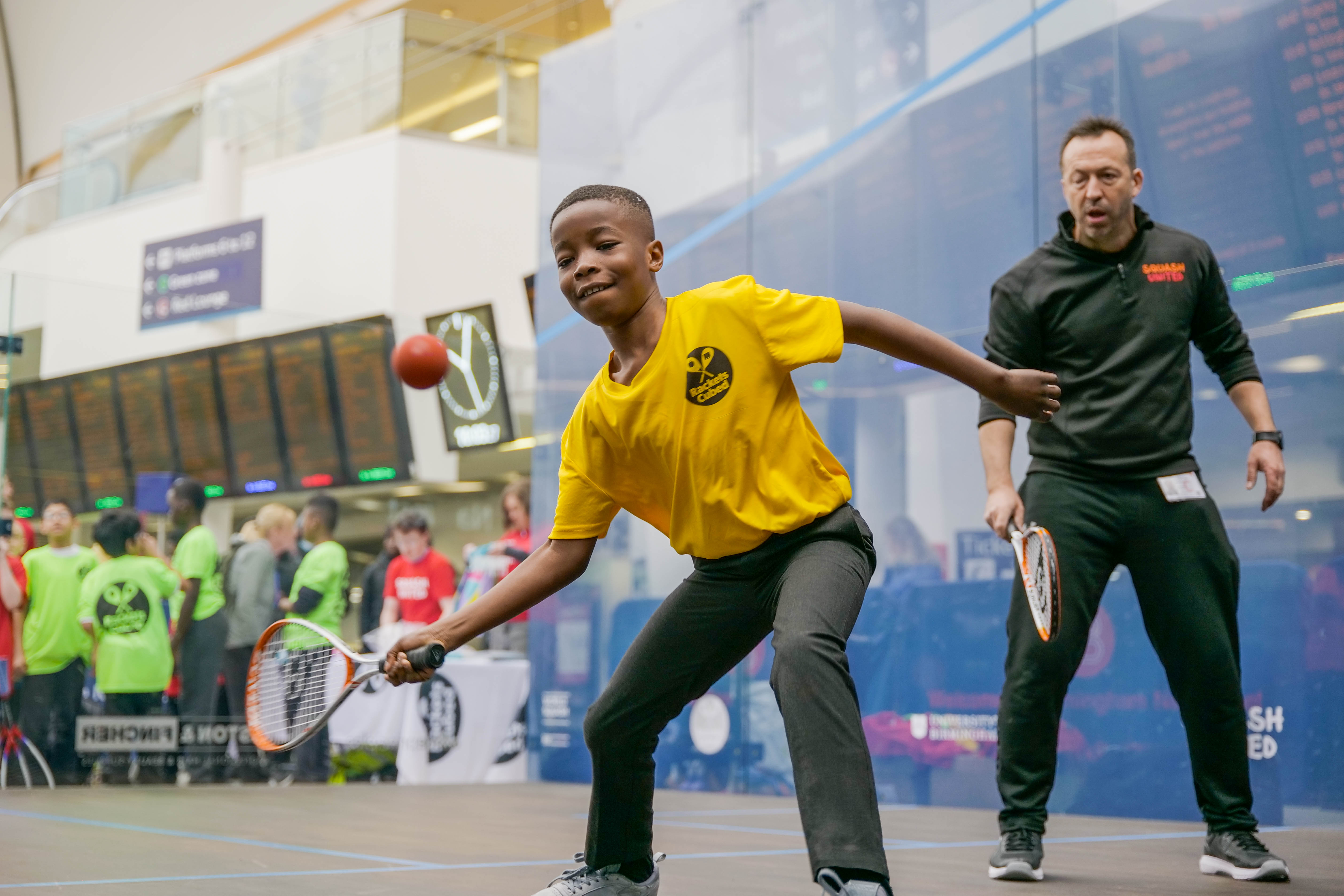 Harris continues, 'This has probably been the biggest community squash event to have taken place in the UK – possibly the world! Approximately 4750 people took part in exciting initiatives over the days including 1250 young people playing squash for the first time. The programme on the glass court included fixtures between professional squash players like Welsh No.1 and World No.8 Joel Makin as well as Birmingham's Sarah-Jane Perry, giving spectators a true sense of what to expect during the Birmingham 2022 Commonwealth Games!'
WLTSC host a Commonwealth Games Roadshow on 1st July, 28 days before the Games begin on 28th July. Local schools and community groups will be invited to participate in 6 of the sports being competed in, including squash, giving another opportunity for Mr Squash and Perry the Bull (the Birmingham 2022 Commonwealth Games' official mascot), to promote the benefits of squash and sport in general to people in Wolverhampton.
If you have been inspired to play squash, contact Mike.harris@wltsc.com to learn about the opportunities for all standards and ages at Wolverhampton Lawn Tennis and Squash Club or visit https://www.wltsc.com/squash-racketball/.
Special Educational Needs and Disability/Junior development fundraiser
Long standing member of the club, John Vaughan passed away a number of years ago. He wanted to leave a lasting legacy so his family very kindly donated some money to create our John Vaughan SEND and Jnr Development Fund.
Since then we have had many donations and a special post covid fundraising event in June 2021 raised an additional £5,000. As of 8th November 2021, the John Vaughan SEND & Jnr Development Fund amounts to £7,778.53.
Aim of the Fund
The fund is to be used to enhance the club's inclusivity credentials and reputation within the local community and specifically to enable minority groups and young people to experience the positive effects of playing sport and being active.
Junior Development Update
"We at Woodbury School have been given a fantastic opportunity to work with Wolverhampton Lawn Tennis and Squash Club for our pupils with SEMH (Social, Emotional & Mental Health) to engage in sports activities. We have been bringing a range of pupils who have various educational needs to enable them to develop their skills and knowledge in both tennis and squash in ways they don't even know they are learning. We have seen a massive improvement in their behaviors off-site and are pleased with how they are interacting with coaches and members of the club. The pupils have excelled at this and have really enjoyed themselves – many often asking when they are next coming and if they can stay for the full two hours!
It is lovely to see the pupils engaging well with all involved, staff, coaches, and volunteers. The school would like to say a massive thank you to all who have made this possible."
"To be able to access the tennis sessions at Wolverhampton Lawn Tennis & Squash Club is fantastic for our students. They attend each week and build on previous learning and develop new skills. The students really enjoy taking part in the sessions and the activities are always differentiated to suit the pupils needs. The coaches interact with the students at an appropriate level and ensure that our students always feel comfortable and ready to take part. The school really value these sessions and the opportunities it provides for our students. It has given them the chance to try a new sport and learn different skills."
WLTSC vs POLICE
On Friday the 4th and 5th of February, our men's, women's and veteran's team competed against the police squash team.
Men's team: WLTSC lost 2-3
Women's team: WLTSC Won 4-1
Vets team: WLTSC won 3-2
Congratulations to our players as all teams performed amazingly and a huge thank you to everyone who came down to support, to Mike Harris for organising the event and to our catering team who looked after everyone.
We had a fantastic weekend of squash with an awesome police team. We look forward to welcoming them again in the future.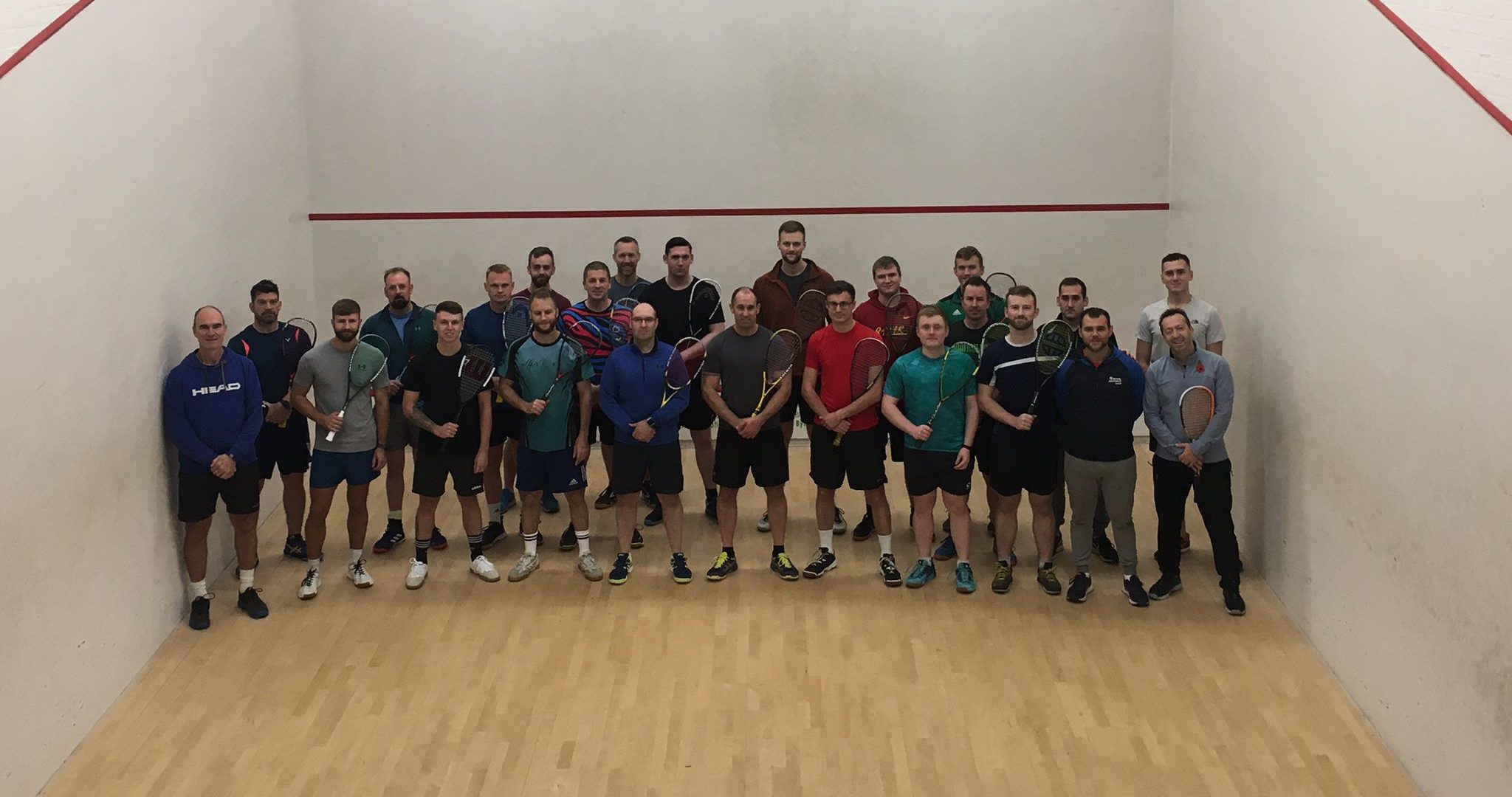 From the 10th to 12th of November, we had some delightful men from the RAF over, who performed extremely well in their squash training. We look forward to seeing them again soon!
From the 10th to 12th of November, we had some delightful men from the RAF over, who performed extremely well in their squash training. We look forward to seeing them again soon!
The wolf run is a hardcore 10K run across natural terain, including vast woodlands, brutal ice-cold lakes and thick mud. Those who took part on the 6th & 7th November encountered a series of tough man-made and natural obstacles, designed to test mental and physical aspects of strength, skill and stamina.
Our adventurous members found the obstacle course race at Standford hall challenging, engaging and enjoyable.
Junior Tennis Halloween Camp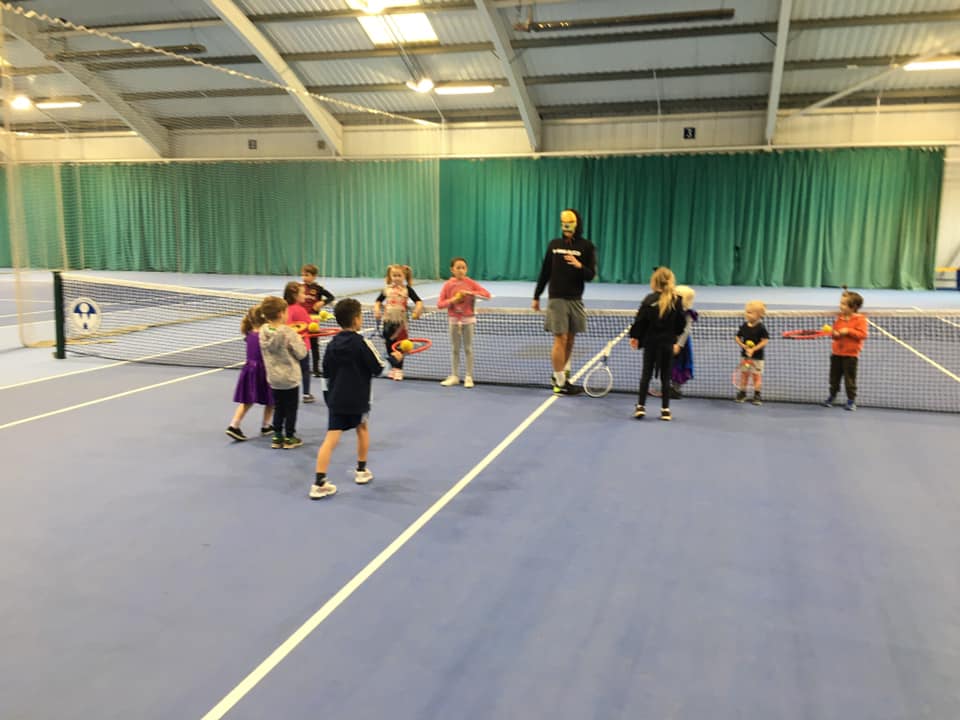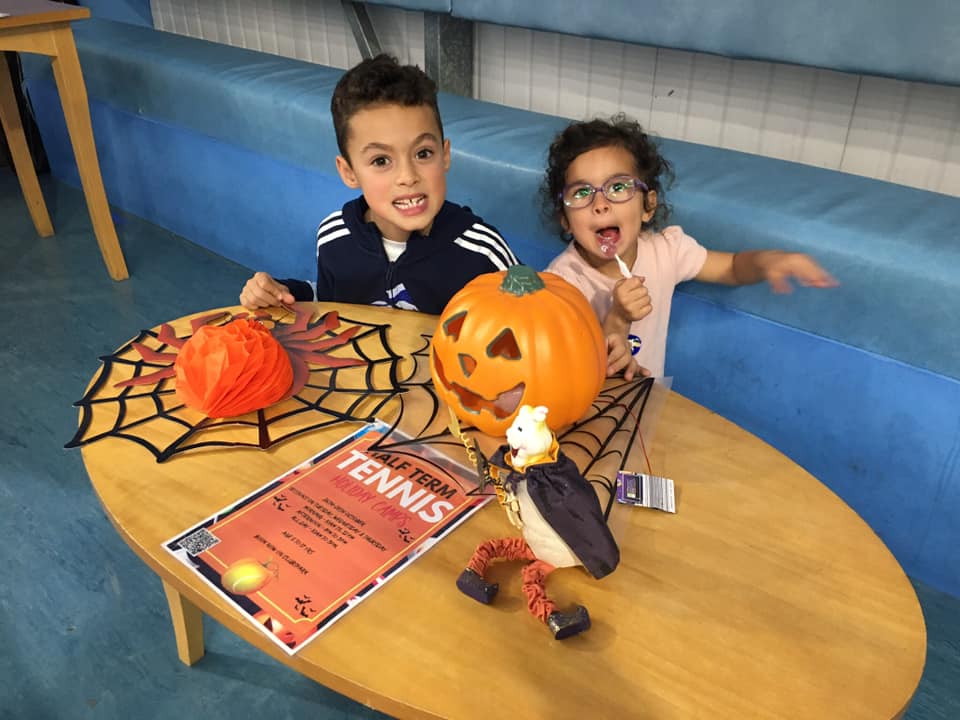 This half term our tennis holiday camps have continued offering a great experience for kids between 4 and 16 years old. Fifty-one children participated in our Tennis Holiday Camps, with many really getting into the Halloween spirit with some scary costumes being worn all day.
Our indoor courts were spookily decorated and our afternoon LTA Monster Smash competitions encouraged healthy competitive play, inspired by our amazing everypoint coaching team.
Lookout for our Festive Tennis and Squash Holiday Camps on our ClubSpark app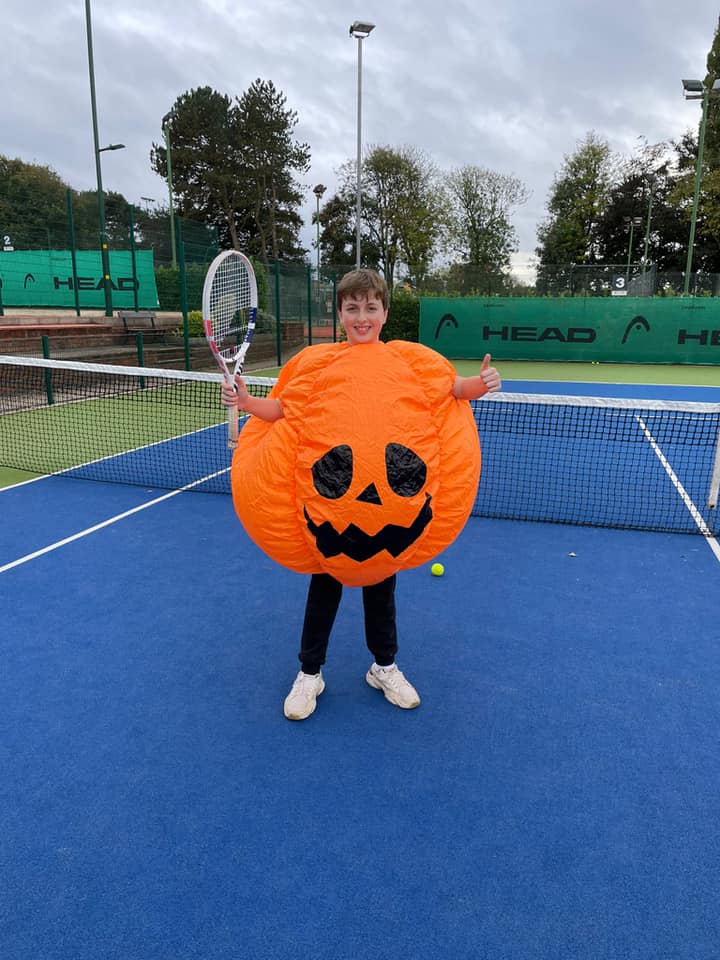 Junior Squash Halloween Camp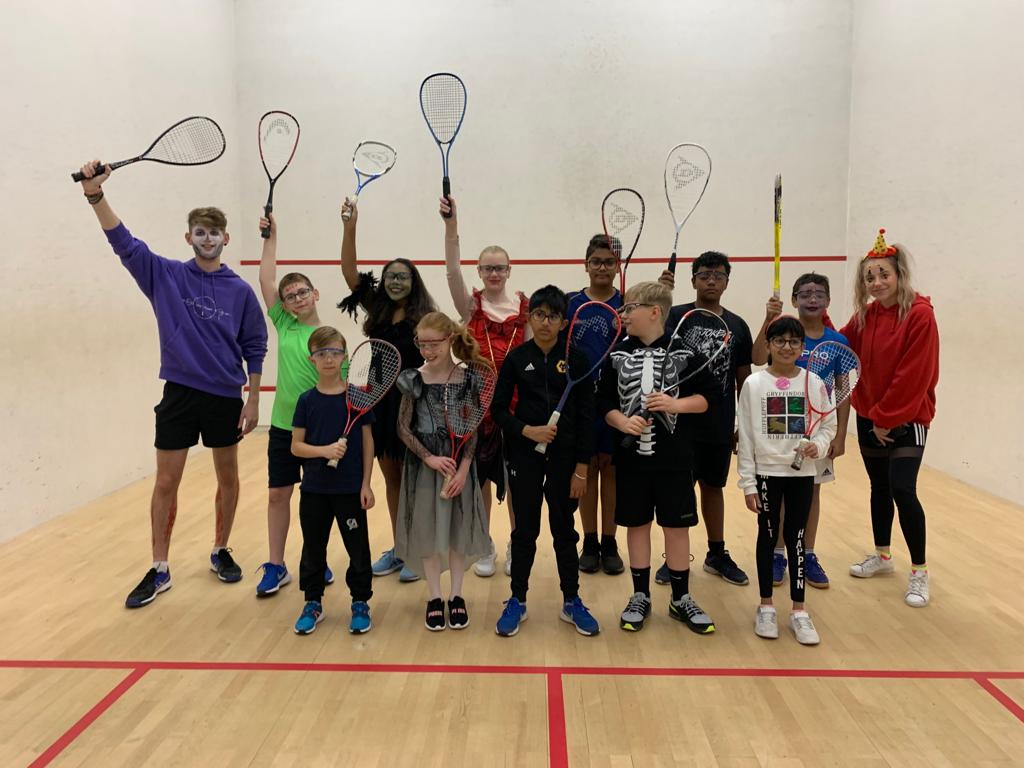 A huge congratulations to everyone who has participated in our first half term squash camp! There was a great turn out, many fun activities and every individual has made superb progress. it was a brilliant experience for us all!
Also a massive well done to the coaches: Michael Harris, Tom Pryor and Tanita Patel, who made this event as amazing as it was.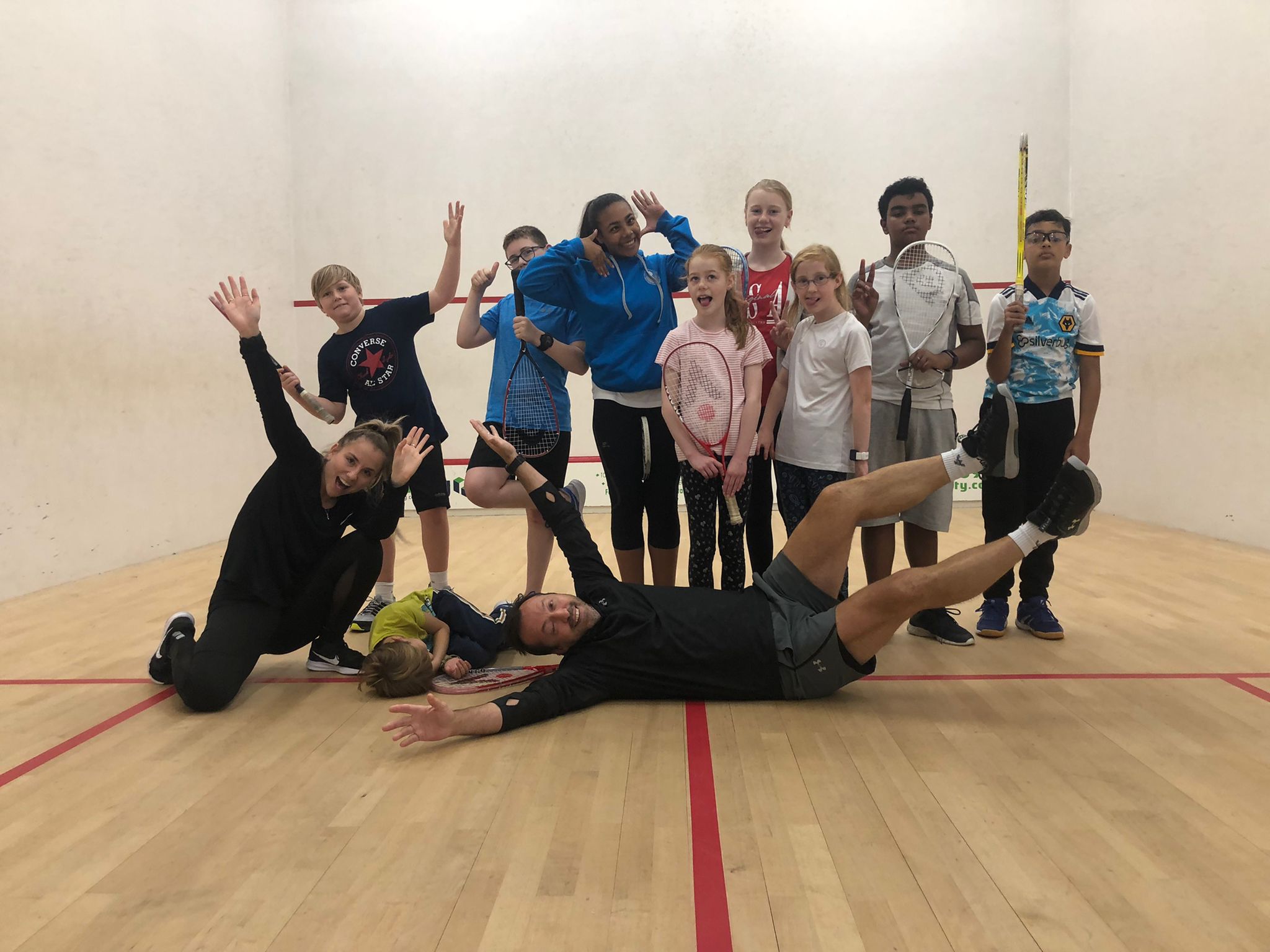 Wolverhampton Squash Junior Open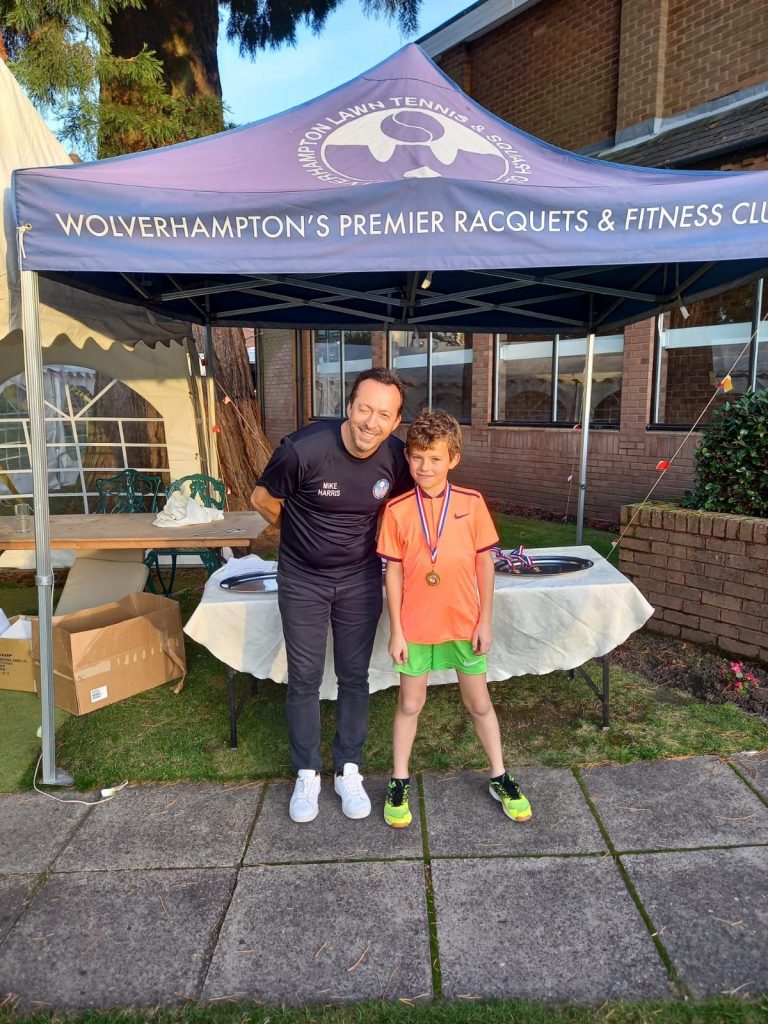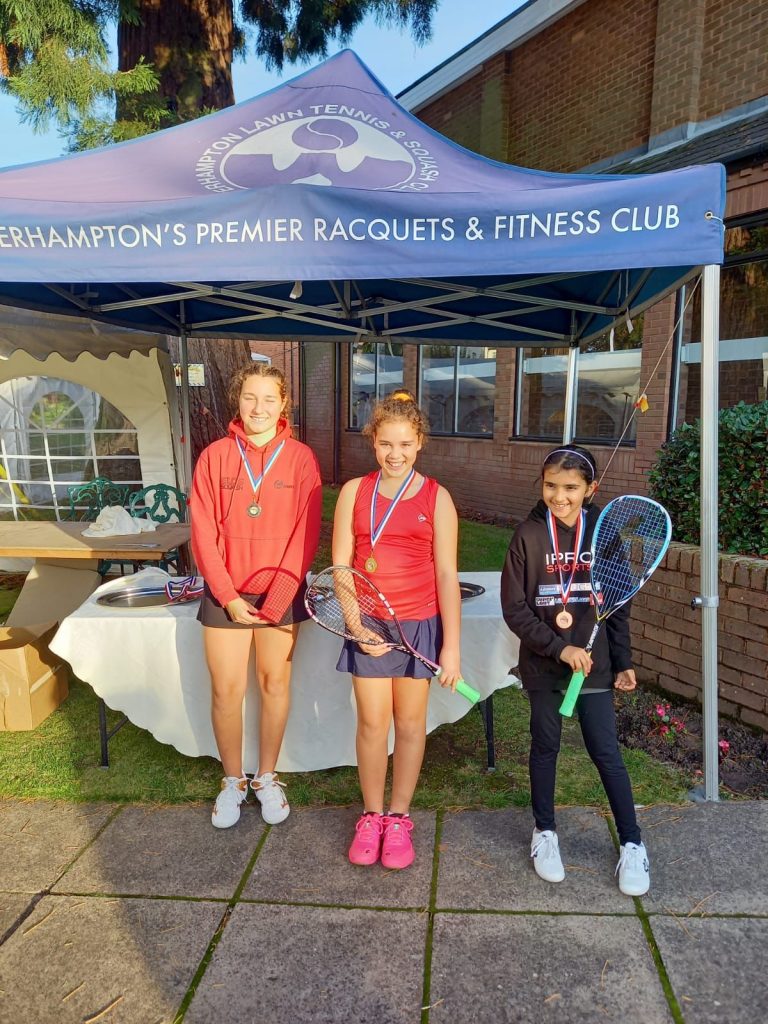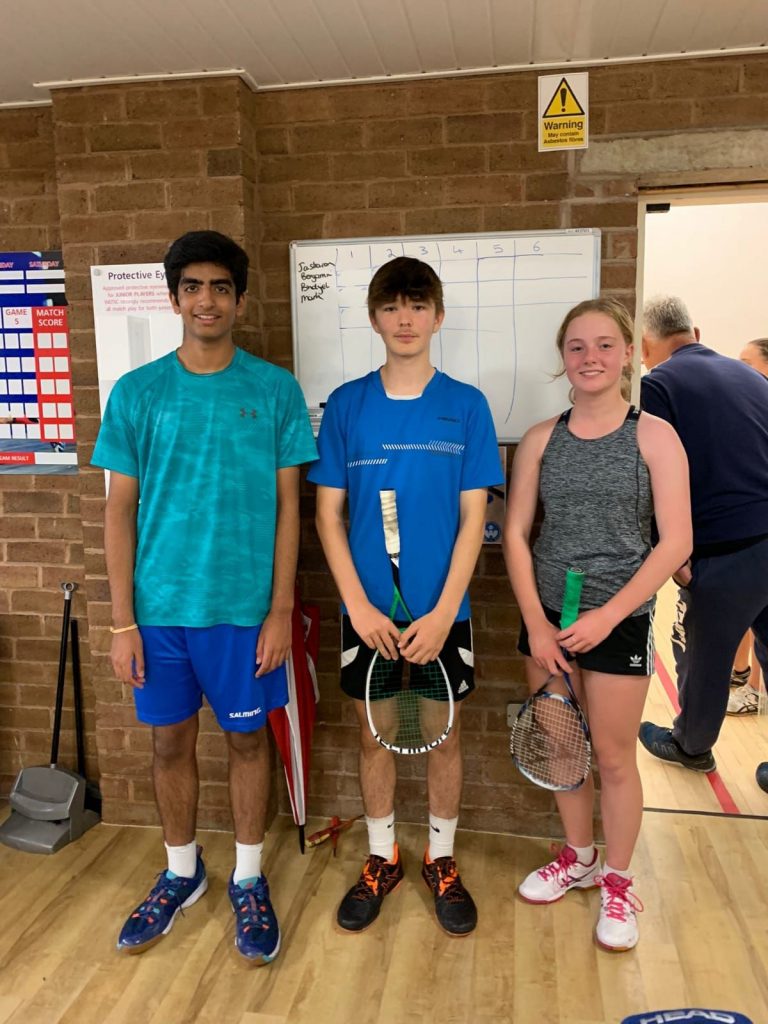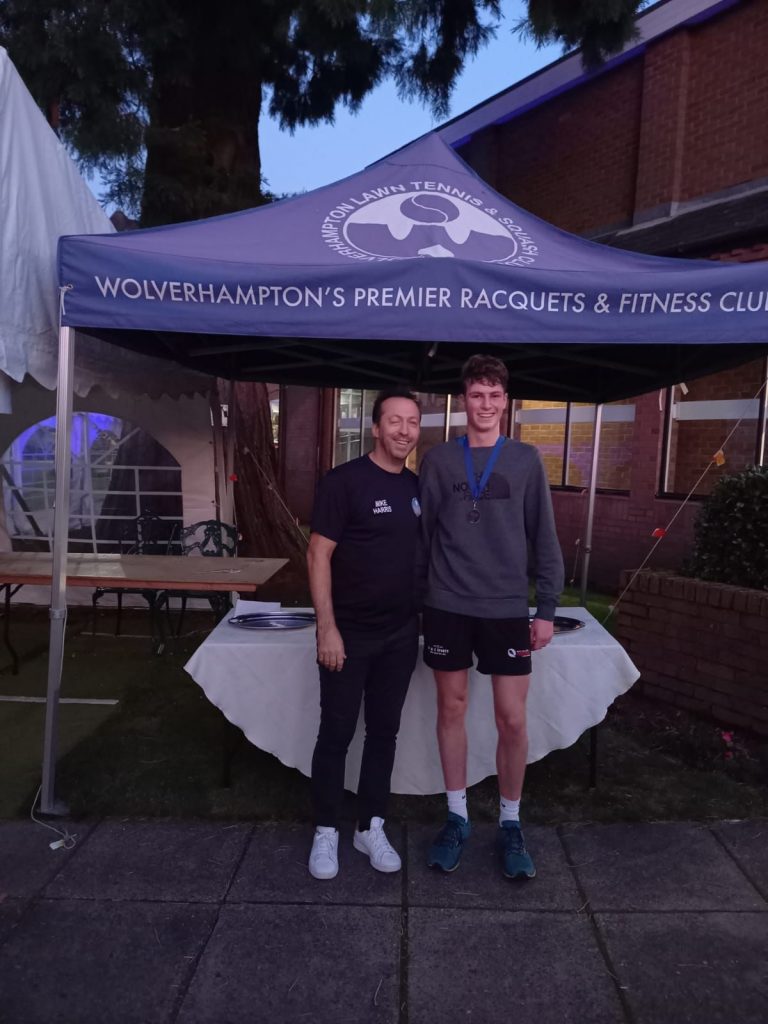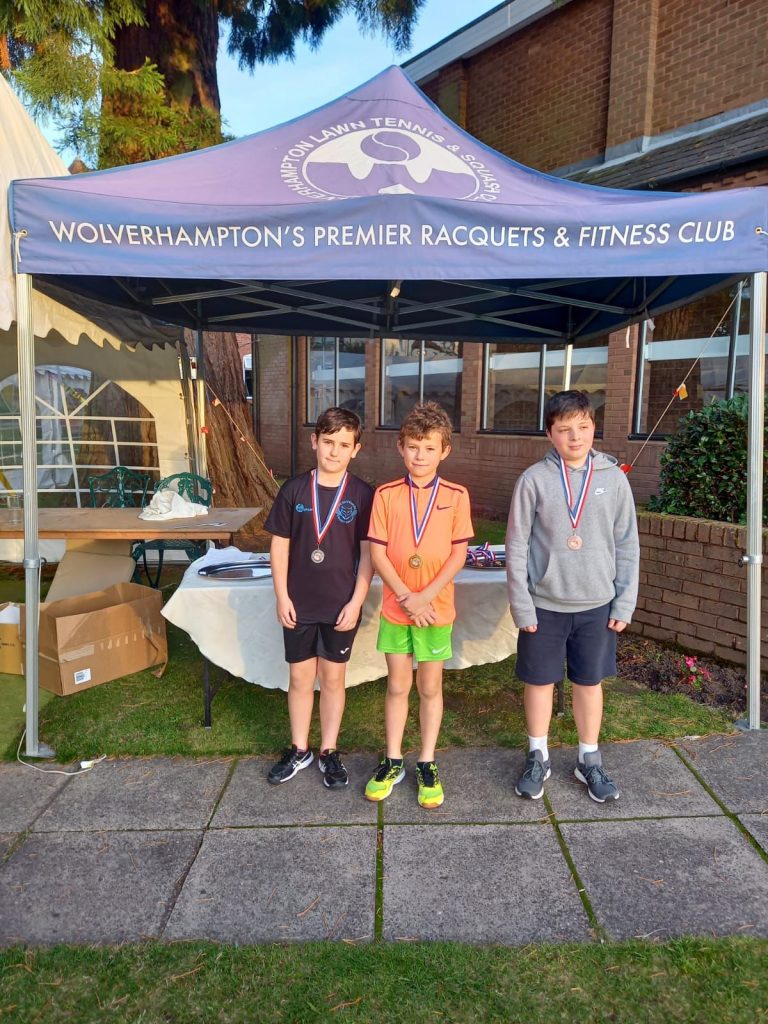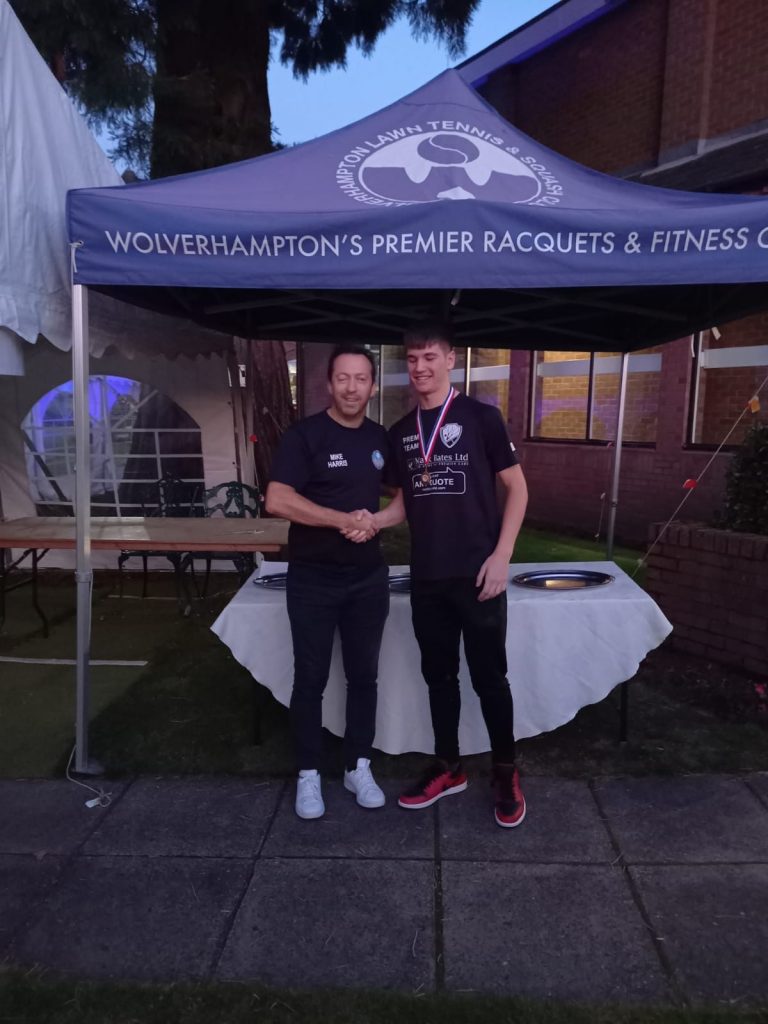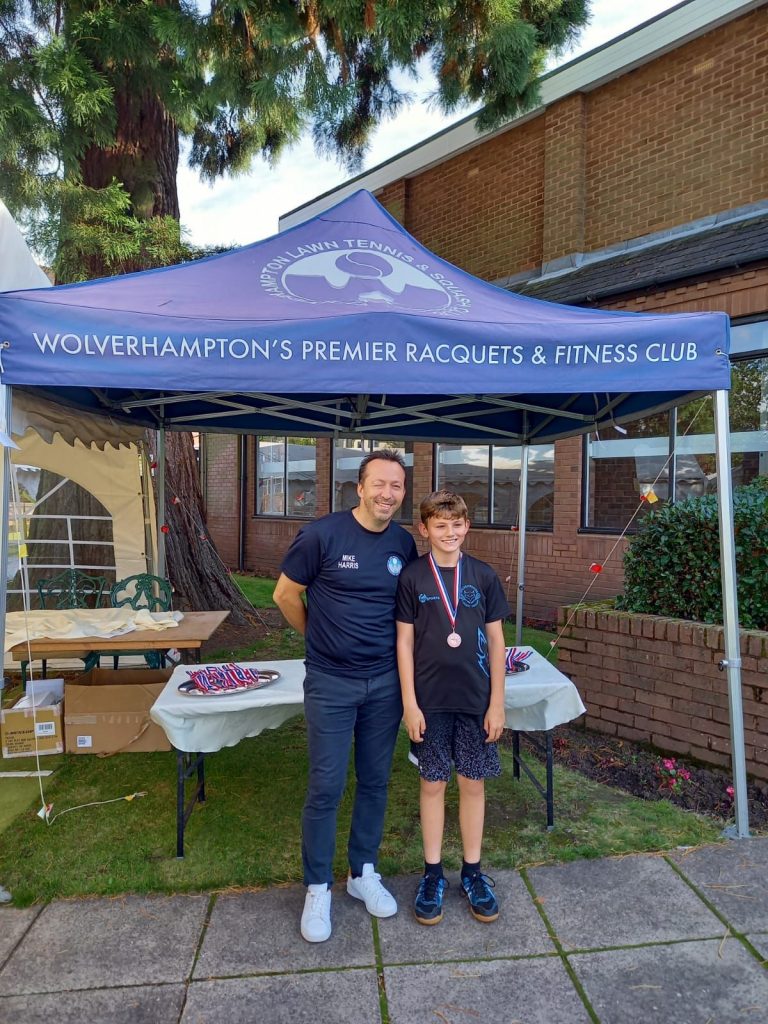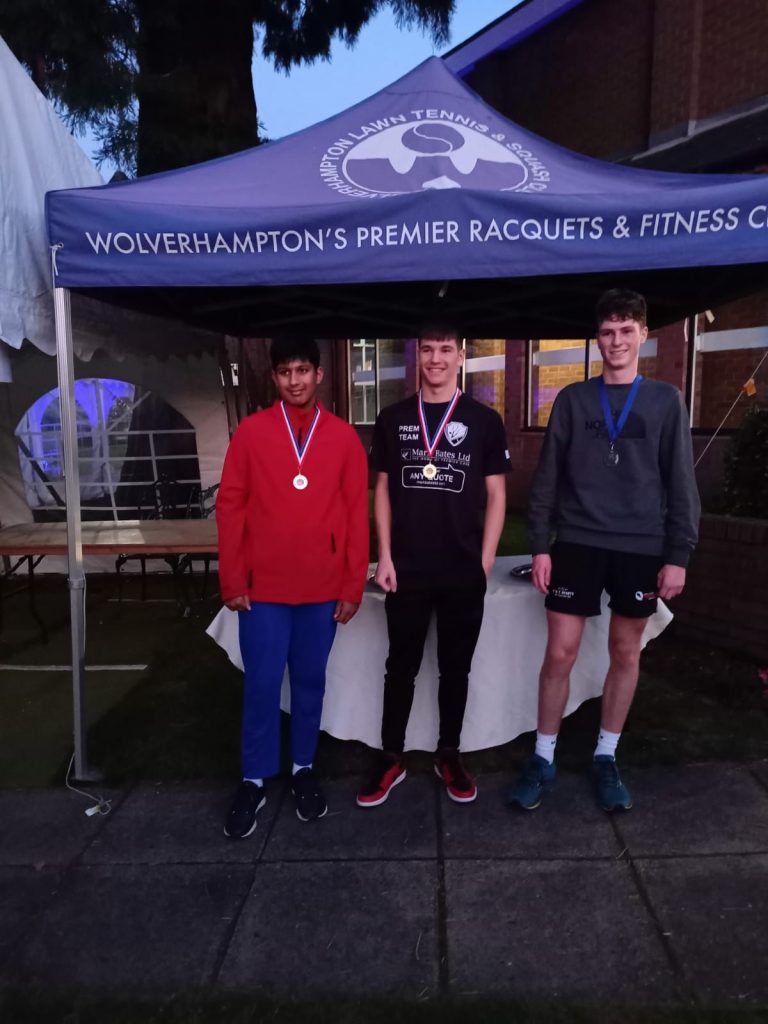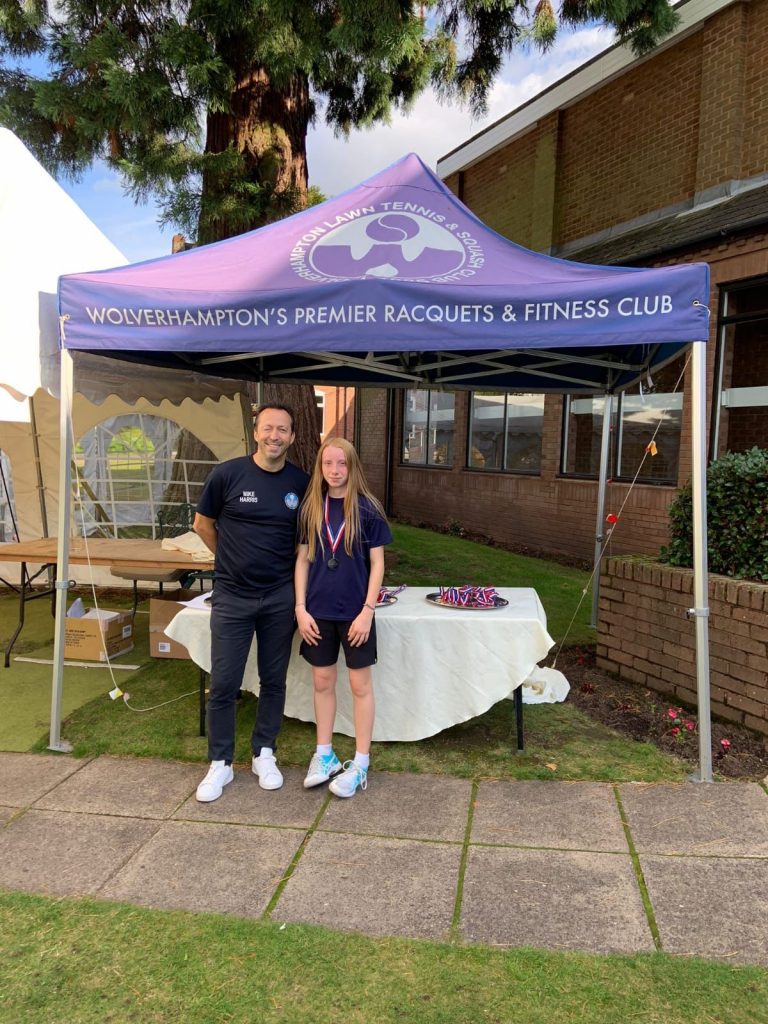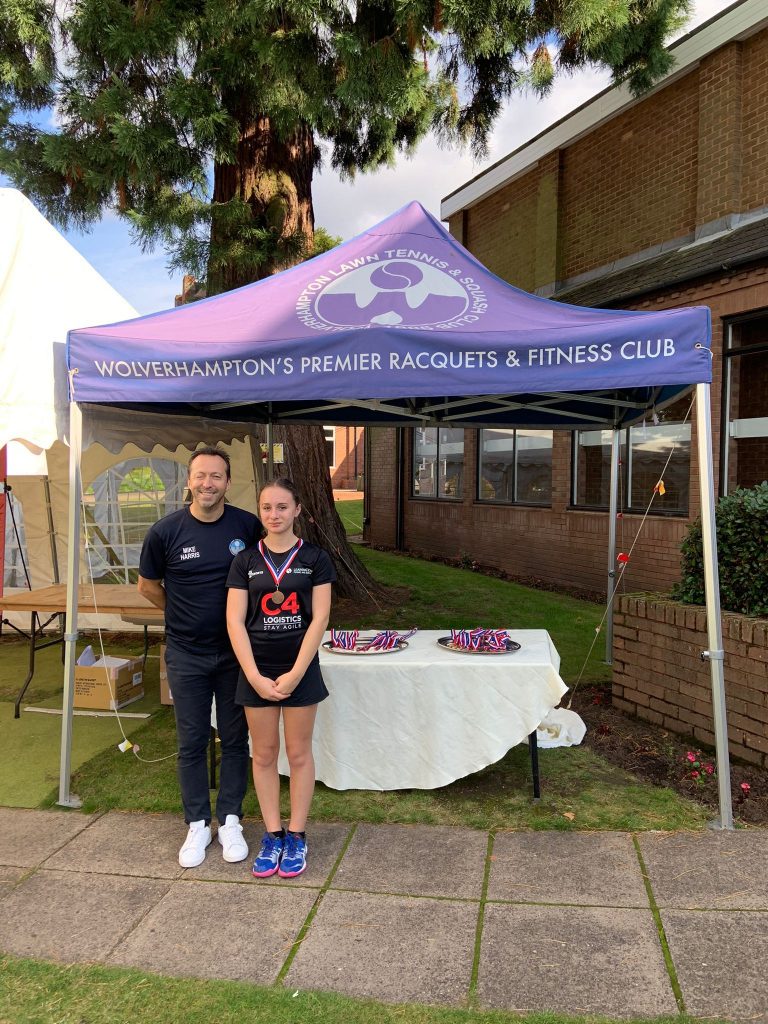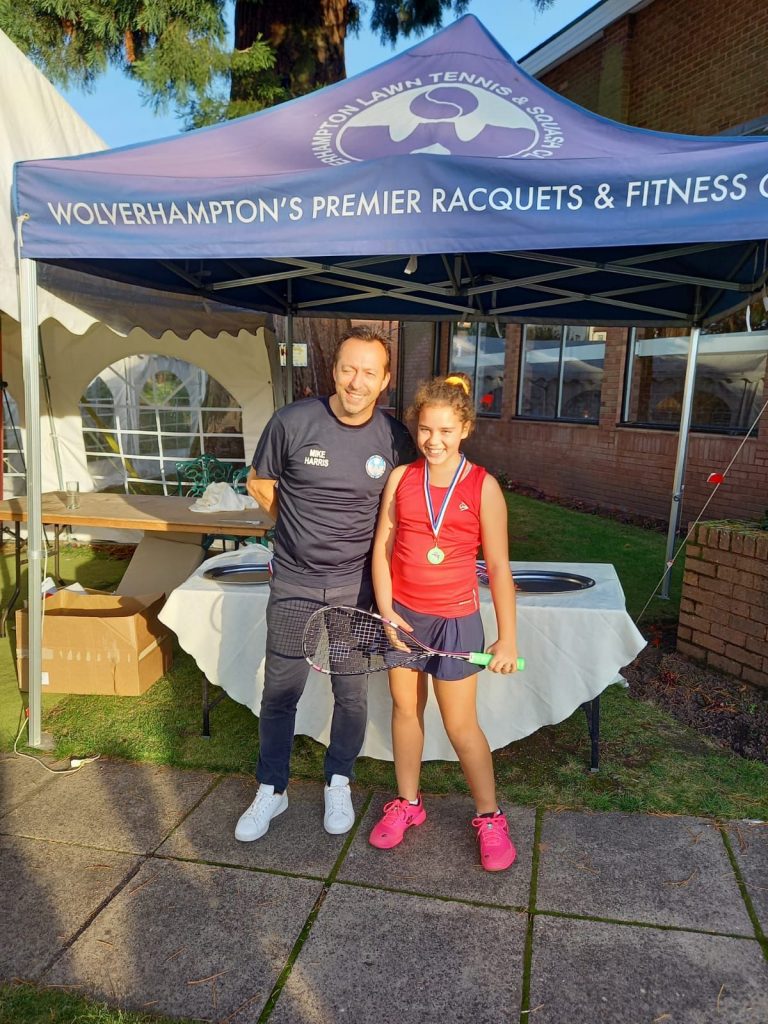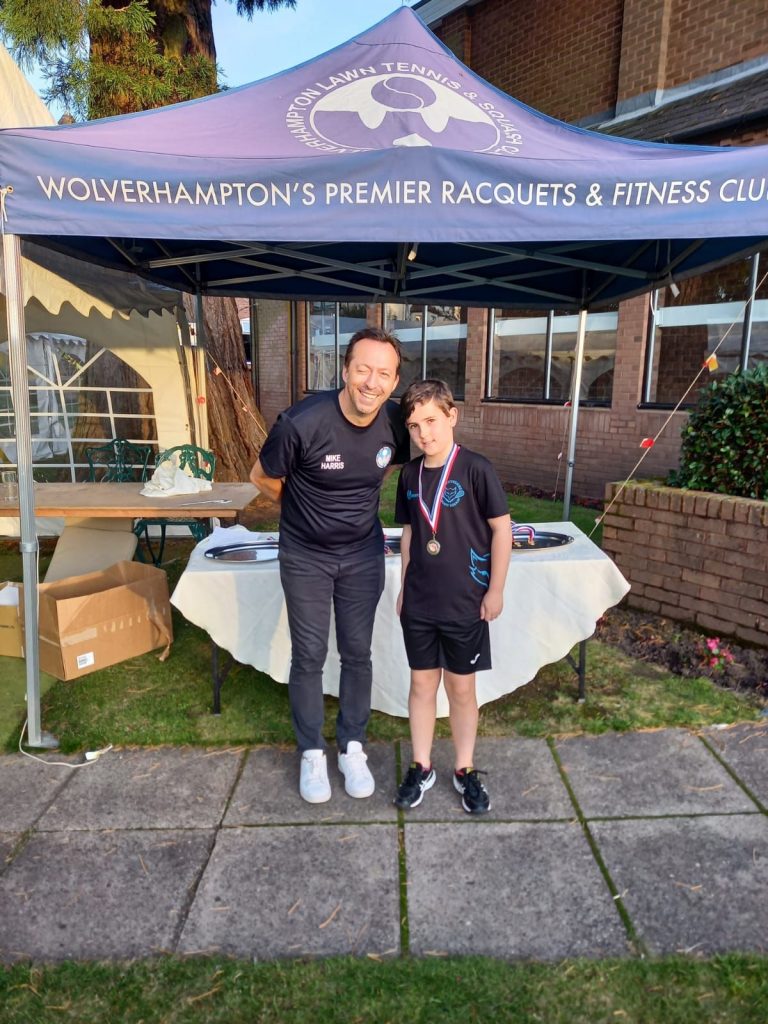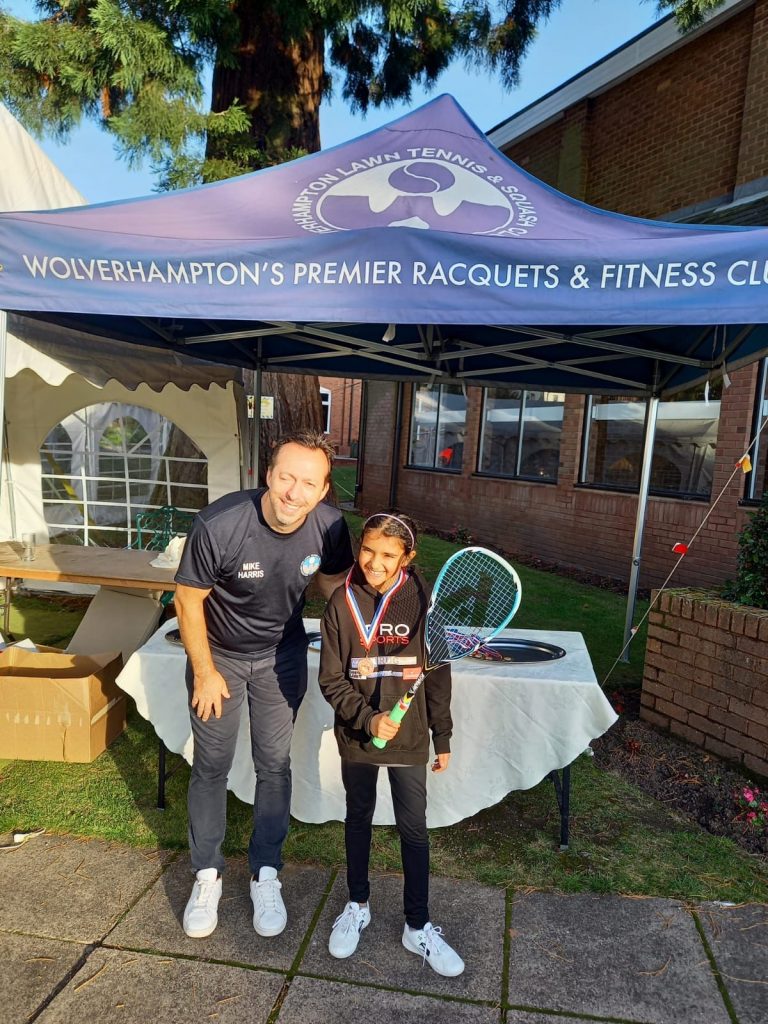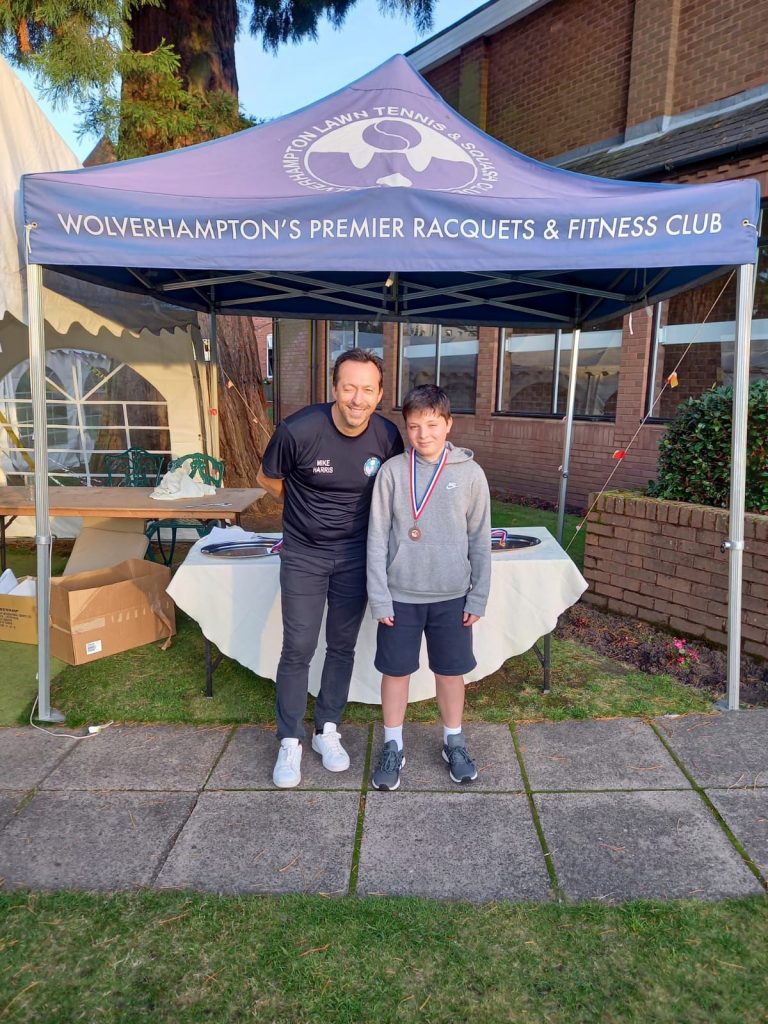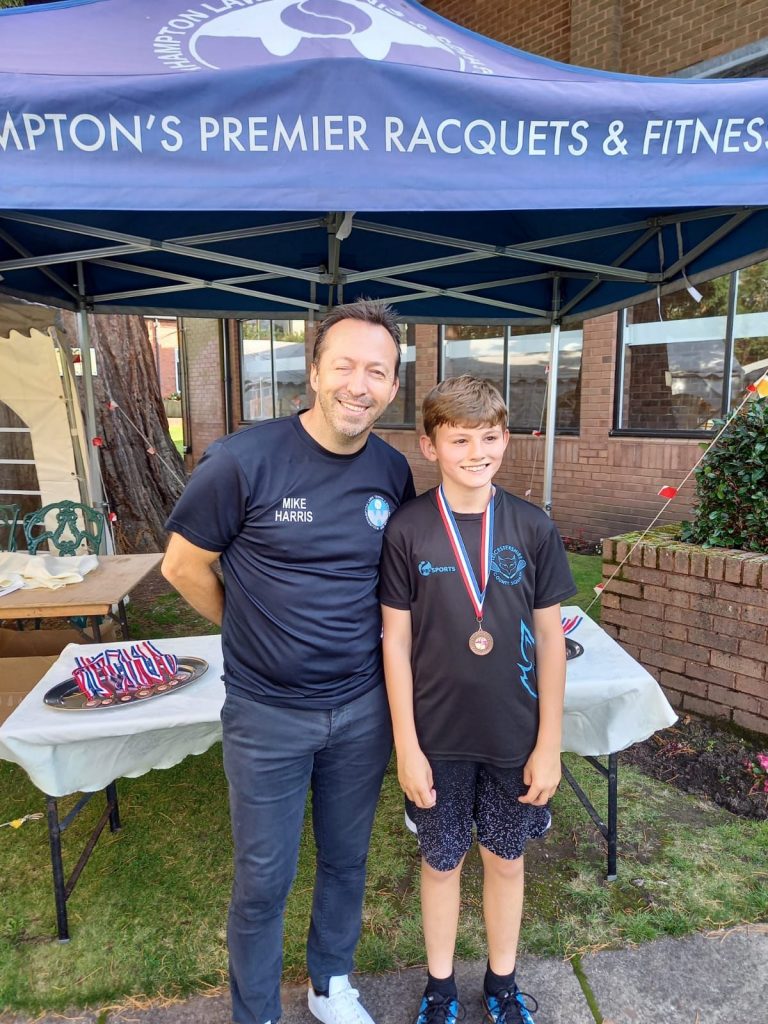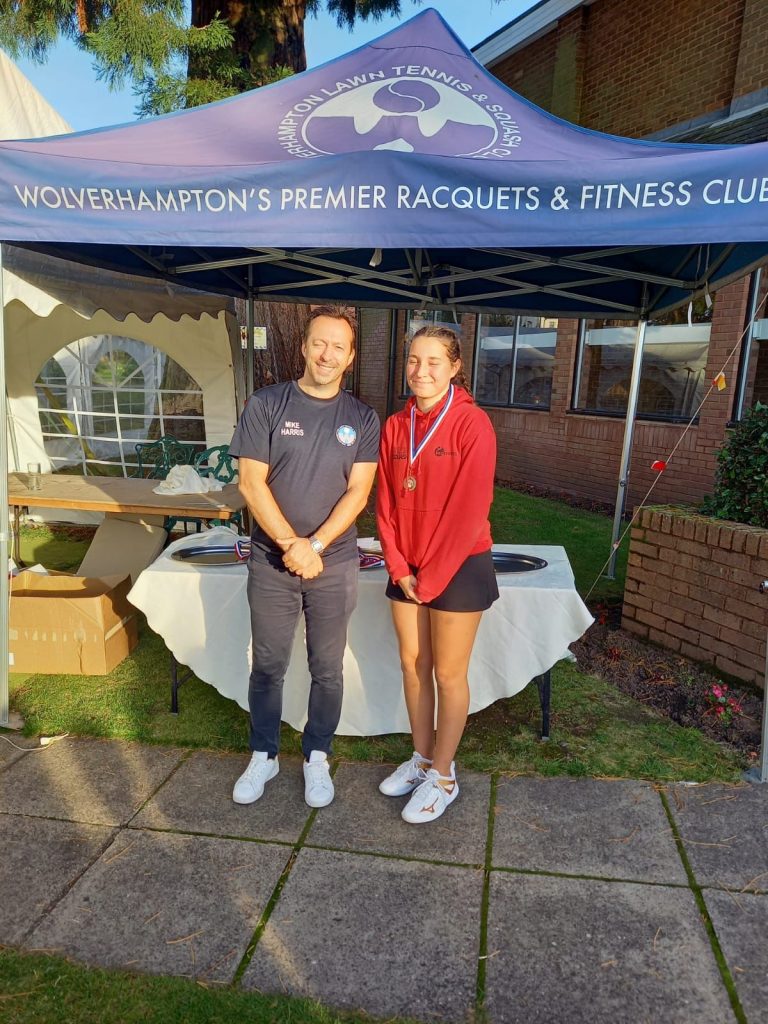 We hosted our 2nd Wolverhampton Junior Open of the season on Sunday 10th October; the first event back in July saw 40 players enter, on this occasion 72 players from across the country entered. The day was restless. Matches began at 9.00am and continued unabated till 7.15pm.
Congratulations to a couple of our junior members won medals at the event: Leon Smith won a bronze medal in the Boys U19 Championship and Connor Walton won a Silver Medal in the Boys U13 Championship.
Thank you to all the members and participants who volunteered their time last Sunday to help make the event such a success.
Here at WLTSC, we welcomed a group of fantastic women all from the military to enjoy our courts for 2 days of squash training alongside Major Elaine Radcliffe. An absolute amazing bunch of ladies who were a pleasure to have here at the club. Until next time!
MacMillan's Coffee Morning
This September, we had our annual Macmillan's Coffee Morning. There was an appreciable attendance that enjoyed many cuppas and plates of delicious cake.
The money raised helps fund Macmillan services to make sure people with cancer can get the physical, emotional and financial support they need.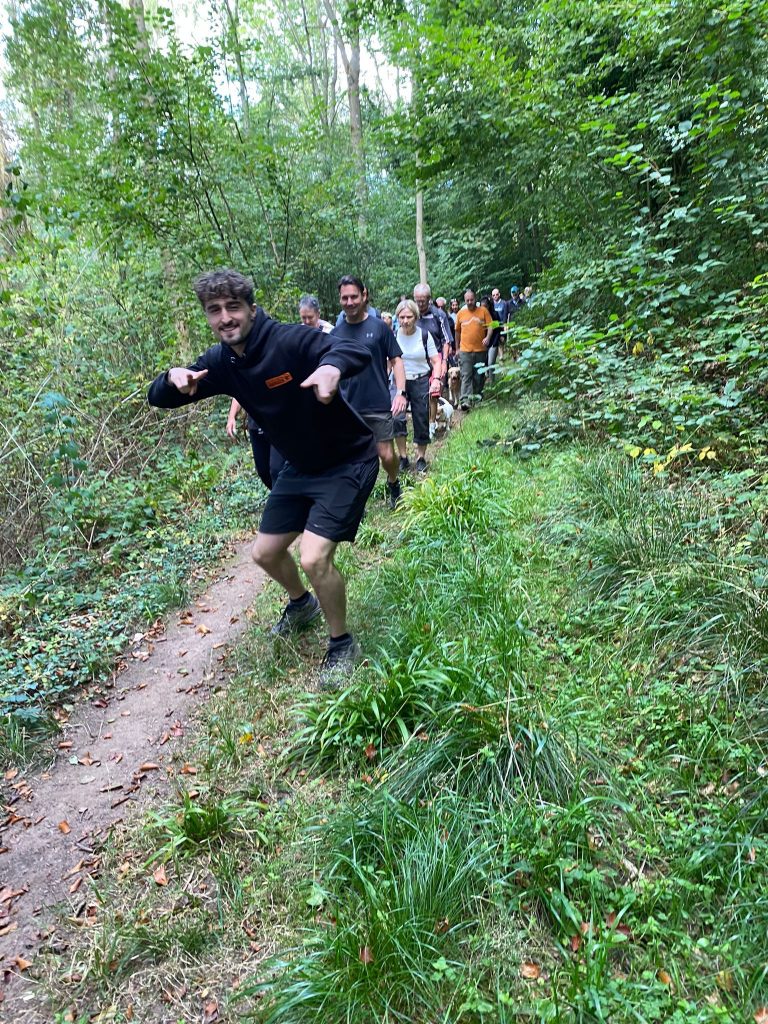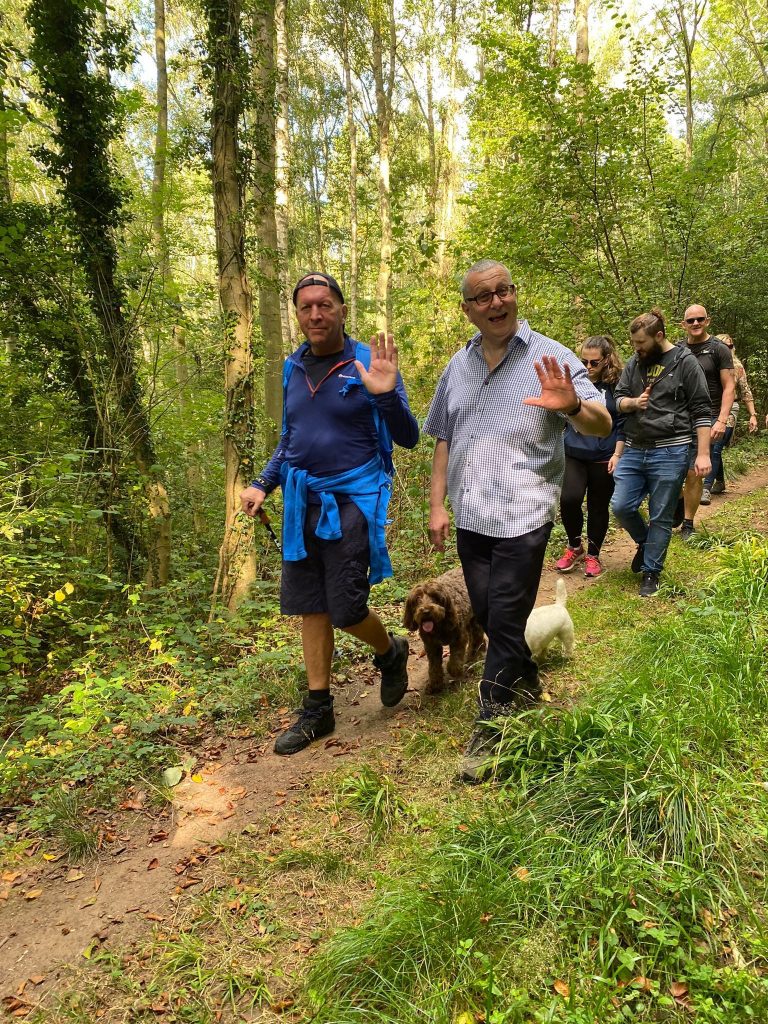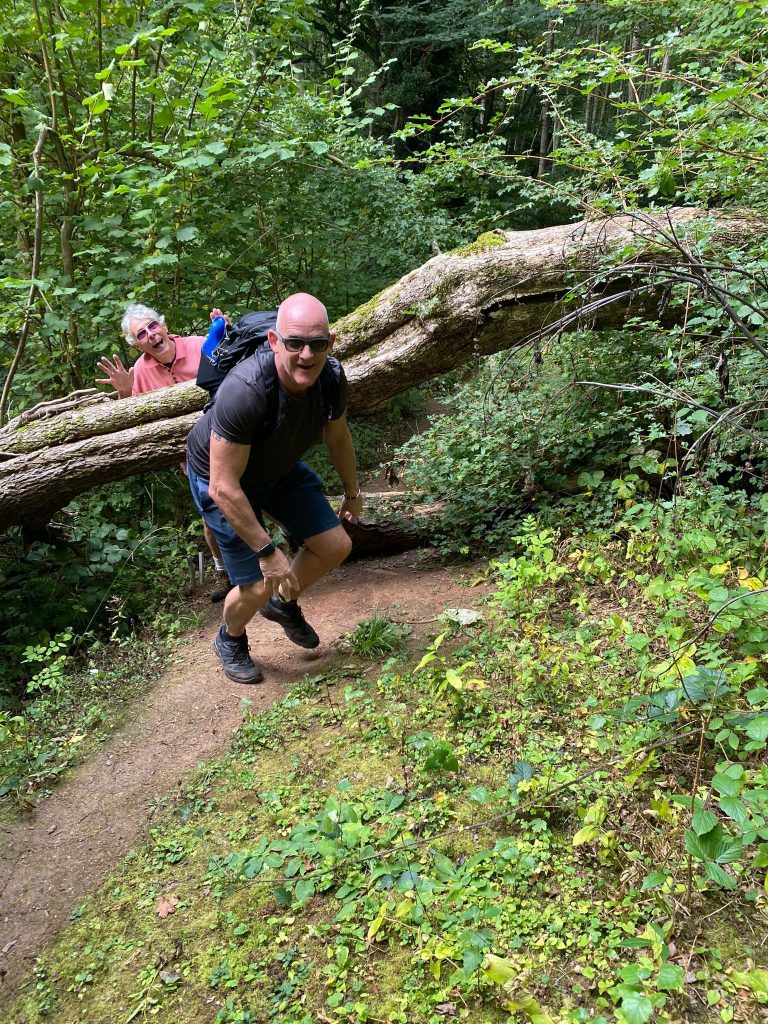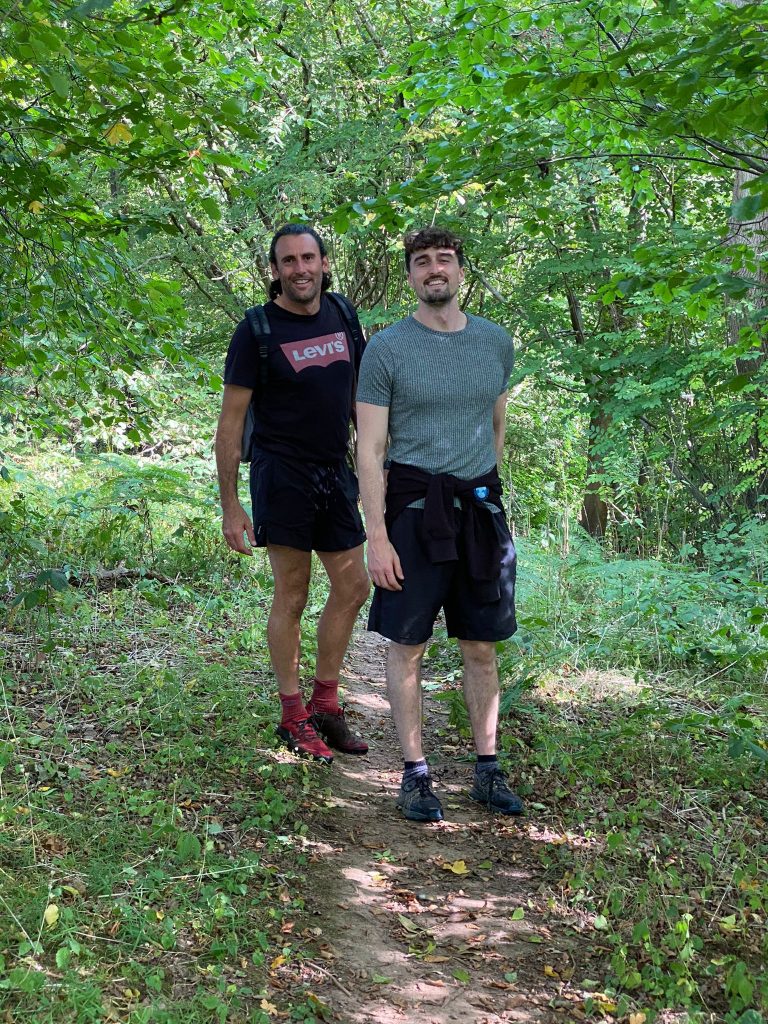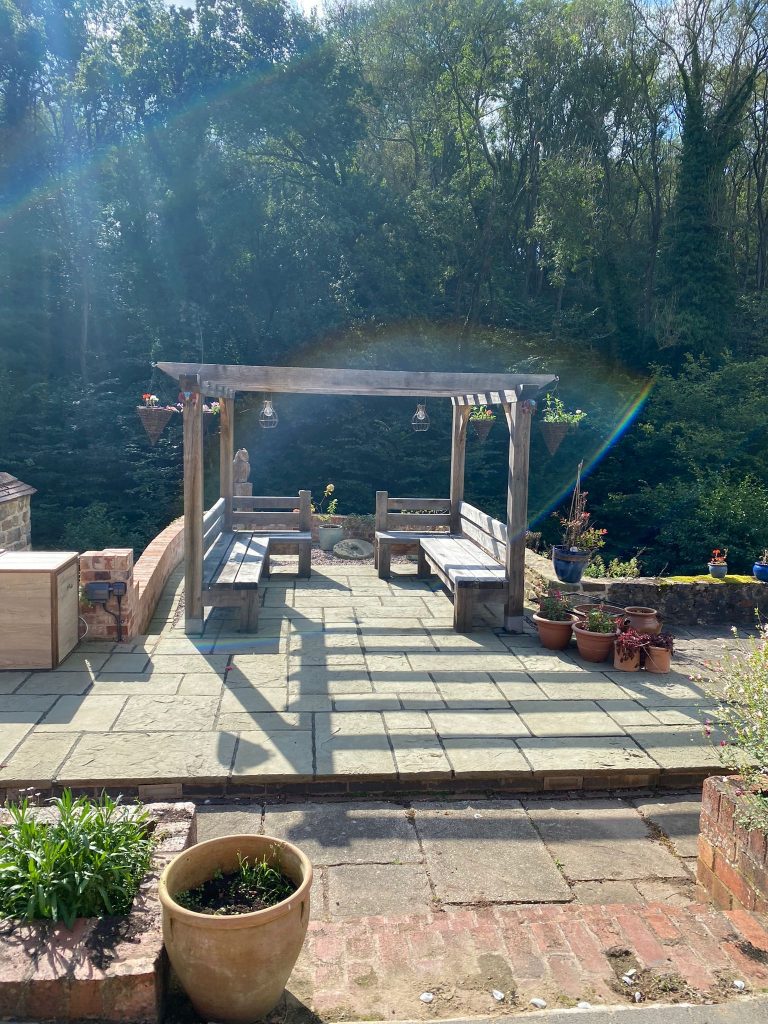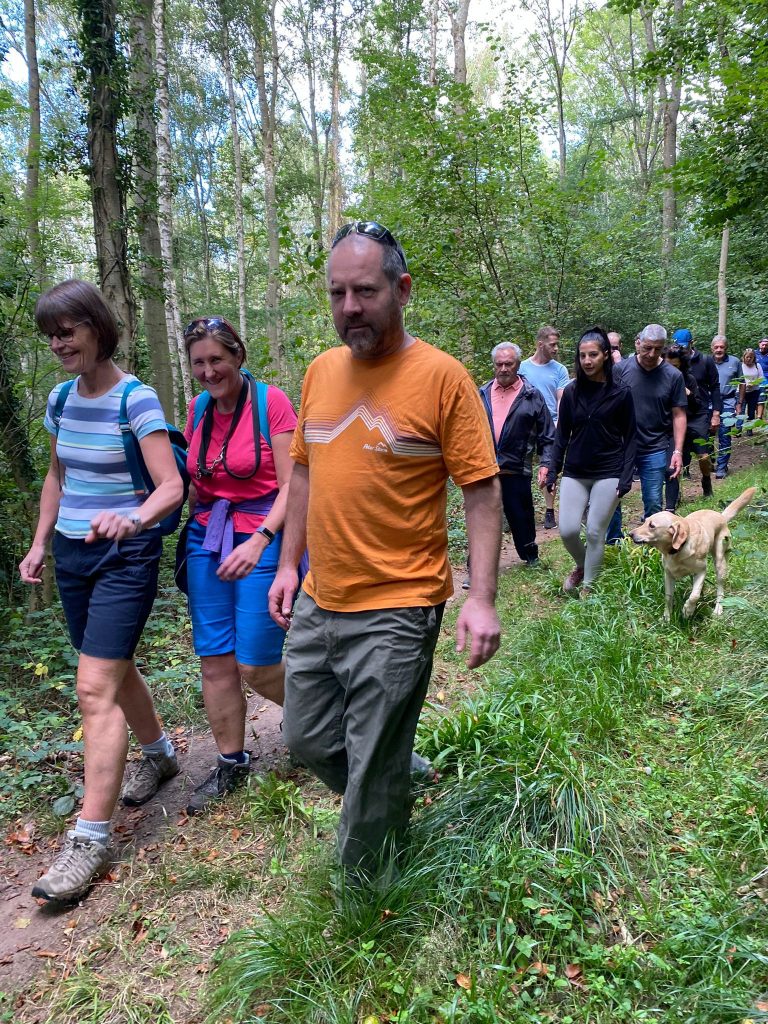 We had another great Walk for Fun last weekend, raising £200 for Compton Care! Along with Foggy, who organised the event, 41 of our members attended and made the most of the lovely weather in the countryside. After trekking a few hours in the sun, the gang had a Sunday roast.
"It's nice to get back to a bit of normality."
Keep peeled, as another walk is coming soon!
VINTAGE TENNIS EVENT AT WIGHTWICK MANOR
WLTSC Attend Vintage Tennis
Some of our current members here at WLTSC can be seen volunteering to support the vintage tennis at Whightwick Manor that was held on Monday 30th August 2021.
It was a fun and exciting new experience for our club members as all attendees played tennis with old vintage tennis rackets as well as helpers being seen dressed from the Victorian ages. A bit of a blast from the past!
BRONZE JUNIOR SQUASH EVENT
On Saturday 17th July 2021, WLTSC hosted the Bronze Junior Squash Event.
Up to 50 amazing junior squash players traveled from around the UK to attend to compete in the Bronze Junior Squash Event. Competitors hailed from Wales, Shropshire, Staffordshire, and the West Midlands as well as from counties further afield.   The ages ranged from  9 – 17 years old and players competed in 8 age categories in a fun and enjoyable competition which also attracted nationally ranked juniors. It was an absolute thrilling day of squash with everyone from players, parents and staff thoroughly enjoying the day as a whole.
WLTSC received incredible positive feedback during and after the event regarding the organisation of the event, our facilities and also our staff. We are incredibly proud of what we achieved on the day and are always striving to do better the next time we host anymore events.
1 Year To Go Commonwealth Games
Neil Patel and Mike Harris the new appointed head of Squash and Racketball here at WLTSC represented and attended the 1 Year To Go Commonwealth Games event!  The event took place on Wednesday 28th July and was held at Centenary Square Birmingham between 10:00am – 6.00pm
There were opportunities for everyone to get involved and take part in various different activities such as The longest rally challenge, pro demo, Best of 3 rally's, and The Batak Wall Challenge.
WLTSC and The Royal Air Force
For the past 10 years WLTSC have hosted the RAF Tennis and Squash teams for a week of the year to train. In doing so they get full access to use our facilities, compete against our players and enjoy a competitive, fun and active week!
We at WLTSC are proud of our relationship with the RAF. It is greatly appreciated for them to choose WLTSC, this is something we will continue to do. It has provided an ideal escape and deload week for the RAF as they can just enjoy what the club has to offer and focus on playing and competing! Each year we see familiar and new faces as well as an escape for the RAF teams its given our junior and senior members a great experience to network and learn.