Get Healthy
Play Sport
Make Friends
Wolverhampton's Award Winning Racquets and Fitness Club.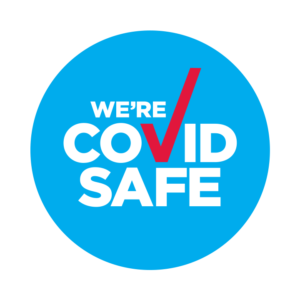 The tournament ran for three days, with the finals across a variety of age groups on Sunday, November 6.
The event comes after the success of team England on the international stage at the Commonwealth Games, where they won five medals, and now WLTSC hosted this regional tournament to give players from different backgrounds the opportunity to play competitive squash.
The age categories ranged between 35-75 for men and 30-60 for women.
Helen Tottey, director of squash and racketball at WLTSC, said the competition was a 'great success and added that the standard of the play was 'very competitive'.
read more
WOW! Did you hear Sports Manager Marc Hughes on Radio WM, speaking with Natalie Graham on #wellbeingwednesday last month?
The importance of personal wellbeing was discussed, not only coming from playing squash &, racketball, tennis; working out in the gym or taking part in one of the numerous gym/spin classes on offer at WLTSC, but also from the social benefits of the community of like-minded people coming together, often making life-long friendships. Listen from 1.33 to hear the full 10minutes.
read more
FOG'S FOOD CHALLENGE…
The weekly challenge for our members to post their best meal online, with weekly winners and prizes up for grabs! Get involved team
Check out Foggy's meal of the week and everything to do with the challenge below! The WLTSC Cook book is being updated weekly and now available.
Great facilities, friendly atmosphere and lots of fun events.
2021 VIDEO
CHECK OUT OUR AERIAL DRONE FOOTAGE
"I'd just like to take this opportunity to say how much I am enjoying the club. I have been made to feel very welcome by all the reception staff, PTs and everyone on the racquet side of the club too including the staff team and other members. I'm thoroughly enjoying the gym and excellent classes and the racquetball mix in and beginners squash. I am one very happy new member and feel like I have done more that joined a club but that I have invested in my happiness and well-being too – Thank you"