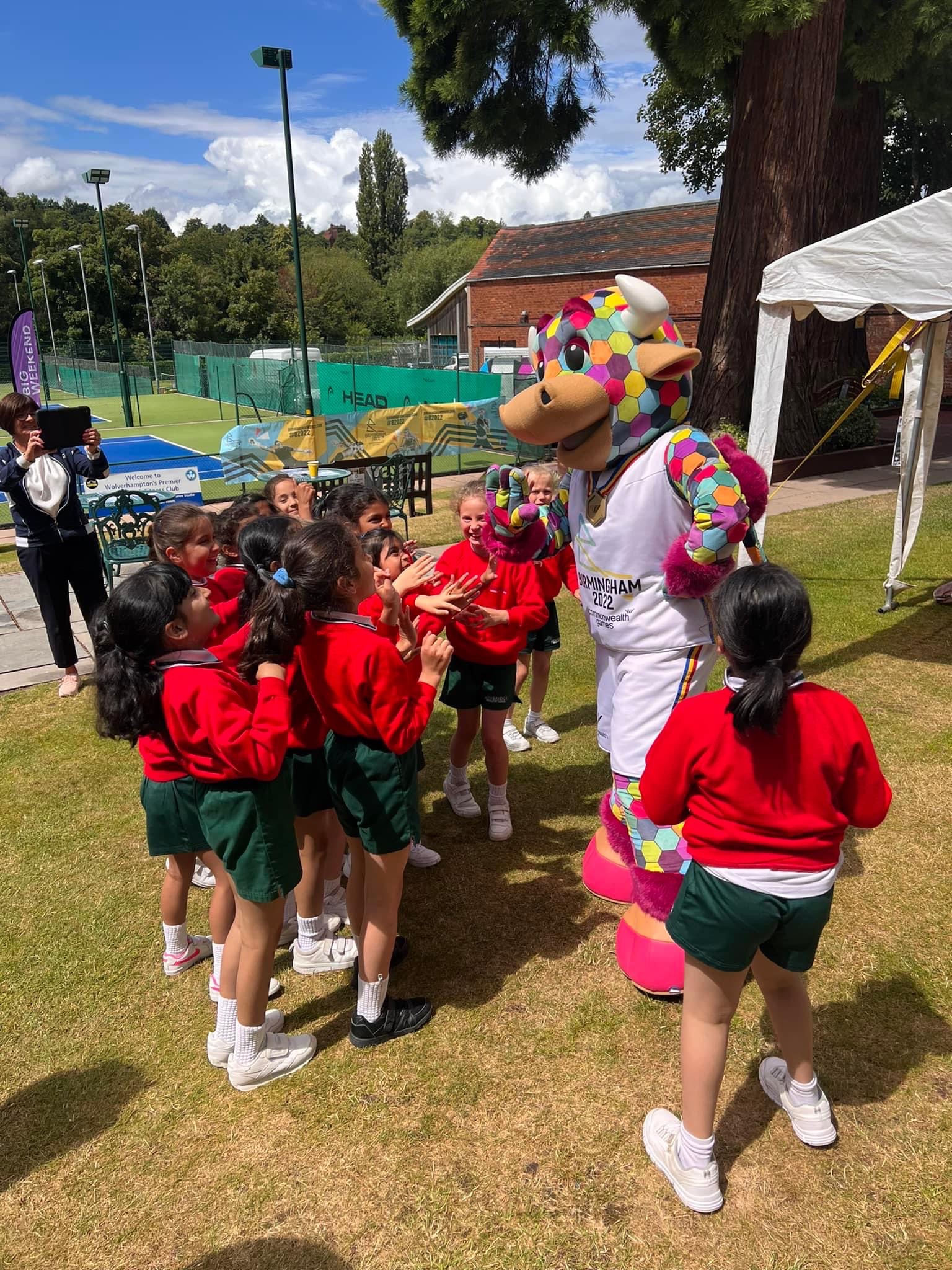 WOW what a month we've had at WLTSC. Juniors from our club, local schools and squash players from far and wide, have been the main focus this month. They have given us joy & laughter and pride at their keenness and dedication to trying something new, developing their skills and representing our club and themselves.
The month began with the Official Wolverhampton Commonwealth Games Roadshow, where over 150 children had the opportunity to try #squash, archery, cricket, wrestling, table tennis, boxing and wheelchair basketball. The joy and laughter began from 9am as the 9 Primary schools – St Luke's, St Andrews, Bilston CofE, St Pauls CofE, Eastfield, Whitegreave, Claregate, and Newbridge Prep and Wolverhampton Grammer, arrived to take part in the day. When one of the children was asked what they were looking forward to the most, they replied with "everything"!
Their laughter and excitement got louder when Perry the Bull, the official Commonwealth Games mascot arrived at lunch-time for photo's and more fun. Throughout the day, everyone was treated to meeting professional sports people; from previous professional table tennis player, Carl Morgan, double medal winning Paralympic Archer, Mel Carter, who brought along her medals and Olympic torch from London 2012 and Declan James; professional squash player and one of Team England players at the Birmingham Commonwealth Games. The day was made possible, thanks to our Head of Squash & Racketball Mike Harris, whose passion for squash and 'taking it to the people' is one of the many reasons he is also head of Squash United, the legacy programme for #B2022.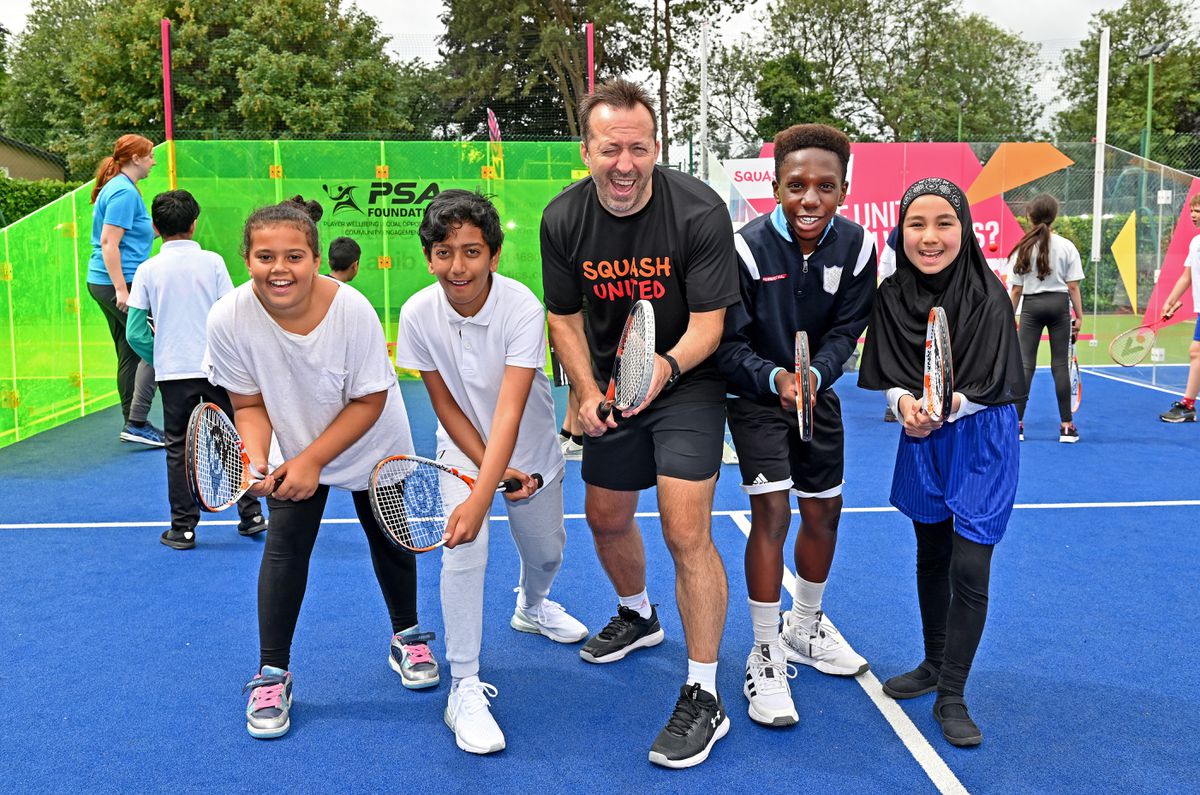 Talking about the aim of the roadshows, Mike said "The Commonwealth Games pledged to give a million children a Games experience, and Squash United has seen over 80,000 children so far using purpose built mini courts. Squash isn't in the Olympics so it is time for squash to be showcased at the Commonwealth Games and at days like today."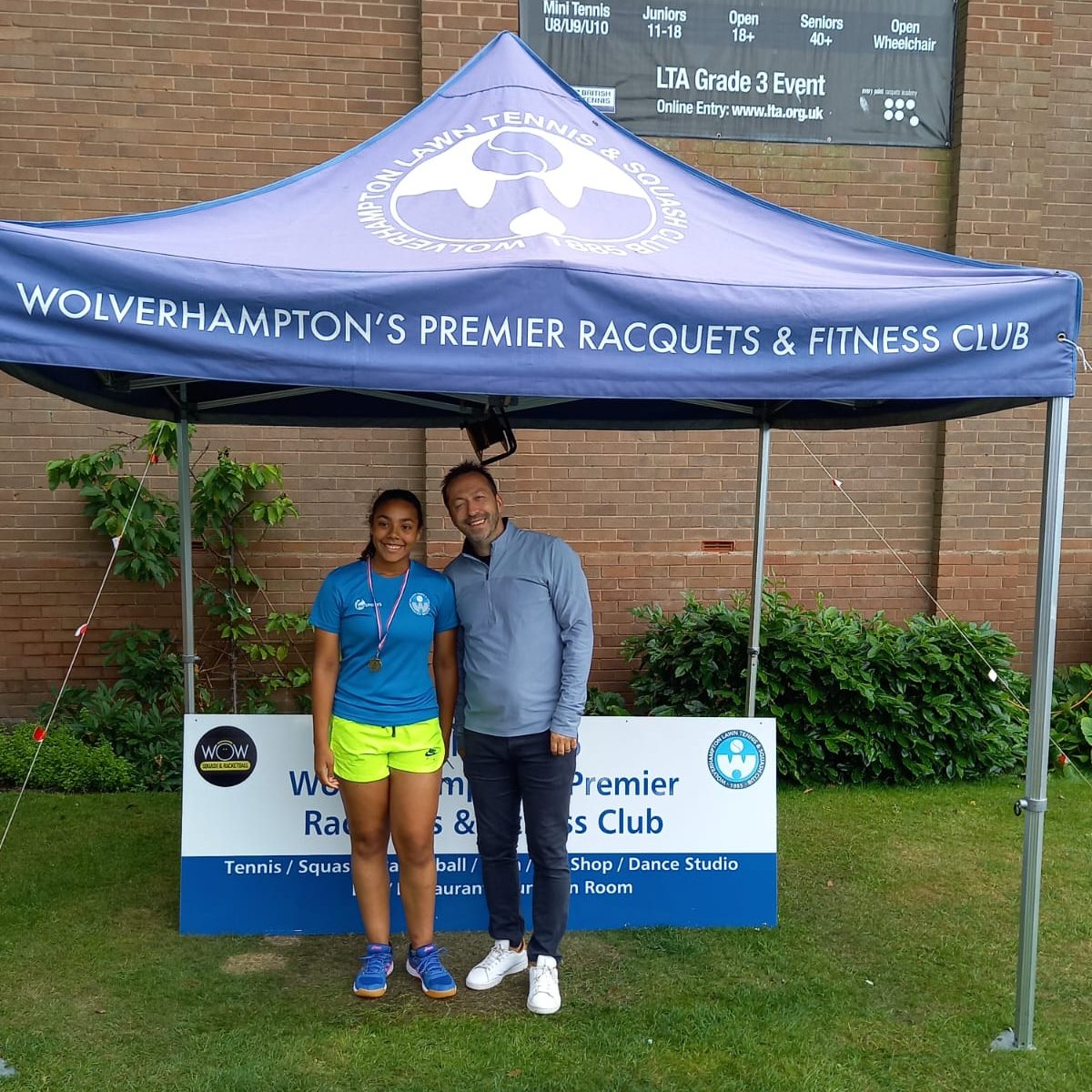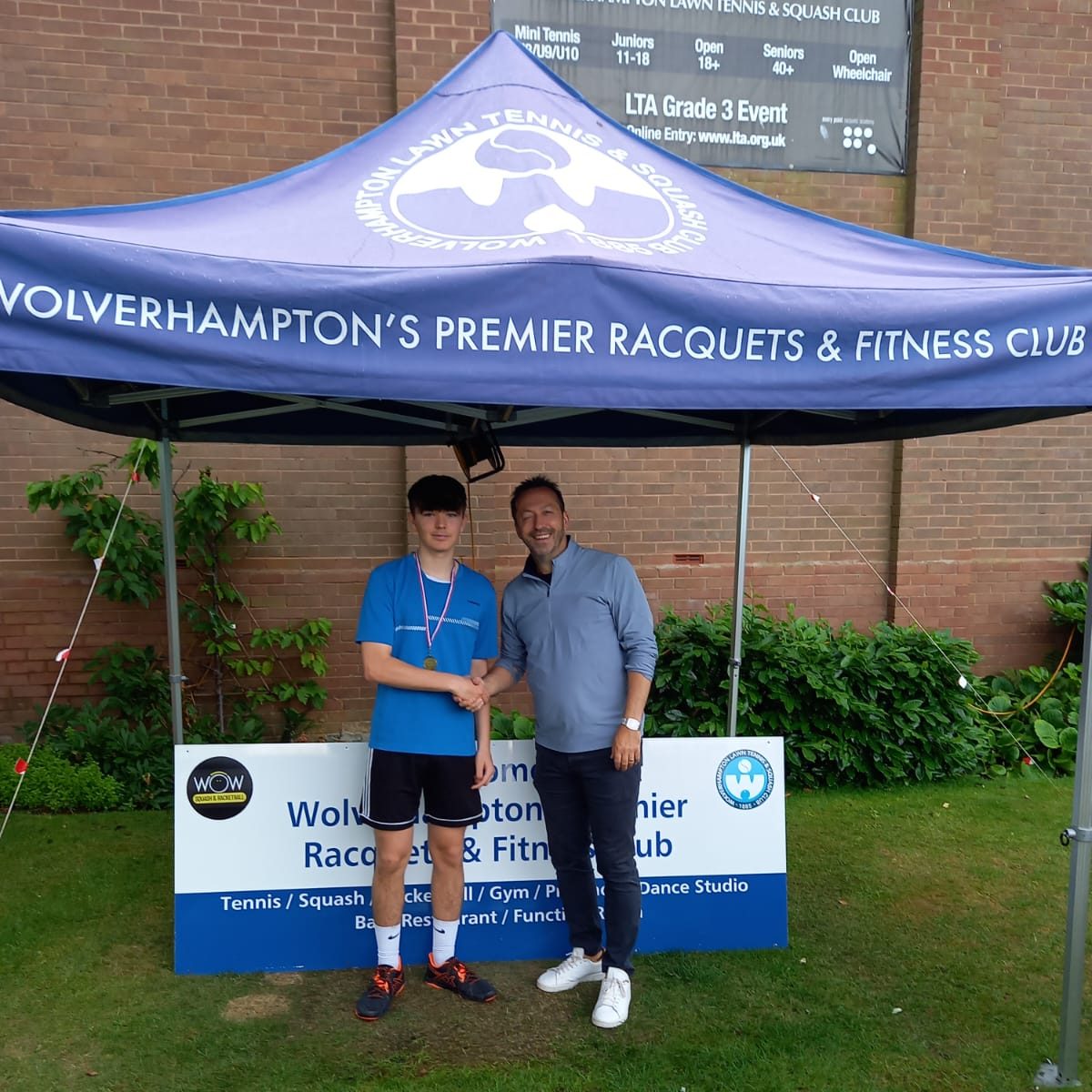 Then on Saturday 2nd July, the juniors continued to take centre stage with our England Squash Junior Bronze event. Forty children travelled from as far as Durham, to take part in the various age category tournaments. WLTSC's own, Leon Smith won the main title in the Boys U19; Santana was runner up in the Girls U15 and Conner Walton, Arjun Toira, James Corey and Pheron Hall, all competed admirably in the other age categories competed for during the day. They all enjoyed the opportunity to test out their squash skills against different opponents that will help their own games develop in future.
And while balls were being hit on the squash courts, one of our junior tennis players, Henry Searle walked out onto court number 7 at Wimbledon to take part in his first Wimbledon Junior tournament. Although he lost to the 2nd seed, he played brilliantly and for those watching on TV's or computers; you could hear the cheers from the WLTSC support team!
So, if you know anyone who would like to be part of our thriving junior programme, get in touch by calling 01902 755265 or email club@wltsc.com.