As a key part of the local Wolverhampton Community, we have always had great admiration for our successful home team. WLTSC often finds itself in a position of great links with Wolves and below is just some of the many recent success stories we've had the pleasure to share with you: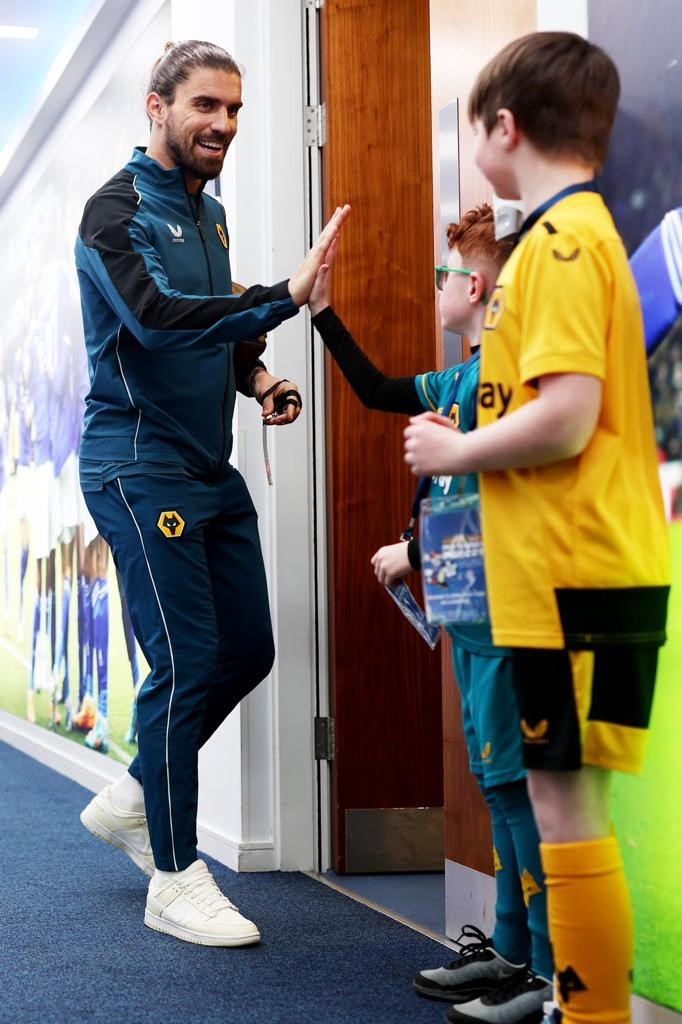 𝗗𝗼𝗻𝗲𝗹𝗹 𝗗𝗿𝘂𝗺𝗺𝗼𝗻𝗱– Junior member Donell proudly waved the flag for Wolves as a match mascot during the Wolves away     game against Leicester City at the King Power stadium. Although not the results the fans had hoped for that day, we hope Donell had a great day getting a first-hand experience of the buzz of a Wolves away game and getting chance to grab a high five with a local fan favourite Rúben Neves!
𝗔𝗻𝗻𝗲 𝗖𝗿𝗮𝘄𝘀𝗵𝗮𝘄– A longstanding member of WLTSC Anne Crawshaw was invited to be the recipient in receiving a Wolves shirt during a special presentation in recognition of her late father Bert Williams. Bert had hit an astonishing 420 caps for Wolves and at the time of his death was the oldest living England international! Both Anne and Amber (below) attended the special evening with both earning special recognition.
𝗔𝗺𝗯𝗲𝗿 𝗙𝗲𝗹𝗹𝗼𝘄𝘀– Our very own Tennis coach Amber Fellows has successfully made over 300 appearances on behalf of Wolves women! Herself and both former and current players who have made this honourable milestone were privileged to have been invited along to attend a Wolves 300 club event. During the event Amber was presented with her own named plaque upon a coveted honours board. Well done Ambs, amazing achievement!
After a special unveiling event last week, the 300 Club board featuring both Amber Fellows and Bert Williams now has a permanent home at Molineux!