A popular sports club in Wolverhampton is welcoming Grand Slam tennis champion Frew McMillan to help mark a special 80th anniversary taking place this weekend.
The Wolverhampton Lawn Tennis & Squash Club is holding an anniversary dinner, with special guests including the five-times doubles Grand Slam champion, who played – and won – several tournaments at the club during its history.
The club is marking 80 years on its present site, having started out in 1885 on the premises, moved to Albert Road in 1913, before purchasing the 'Neville Lodge' building and returning in 1938.
Saturday night's event is part of an overall celebration of the 80th anniversary, including long-serving club member Rod Willetts producing a history of WLTSC from its inception to the present day.
"There is a gang of us who play racketball on a Monday and Friday night and have a pint in the bar afterwards," says Rod, who has been a member at WLTSC for 42 years.
"One of the guys Roger Malpas, who has since been helping me with the project, was asking if anyone had ever done a history of the club and that sparked my interest.
"We found some boxes of minutes, including one which had been brought in by the family of the former secretary Mike Tomlinson, and the information blew my mind.
"There were minutes books all the way from the year 1905 to the present day – all in beautifully kept books and beautifully written in italics.
"Roger and myself have been going through those books and I have also been up to Wolverhampton Archives, where I have found some fantastic photographs.
"It is very time consuming but has been great fun and amazing to see how the club has progressed through the years.
"The idea now is to turn the work and the research into some form of publication to mark this anniversary and the club's history to date."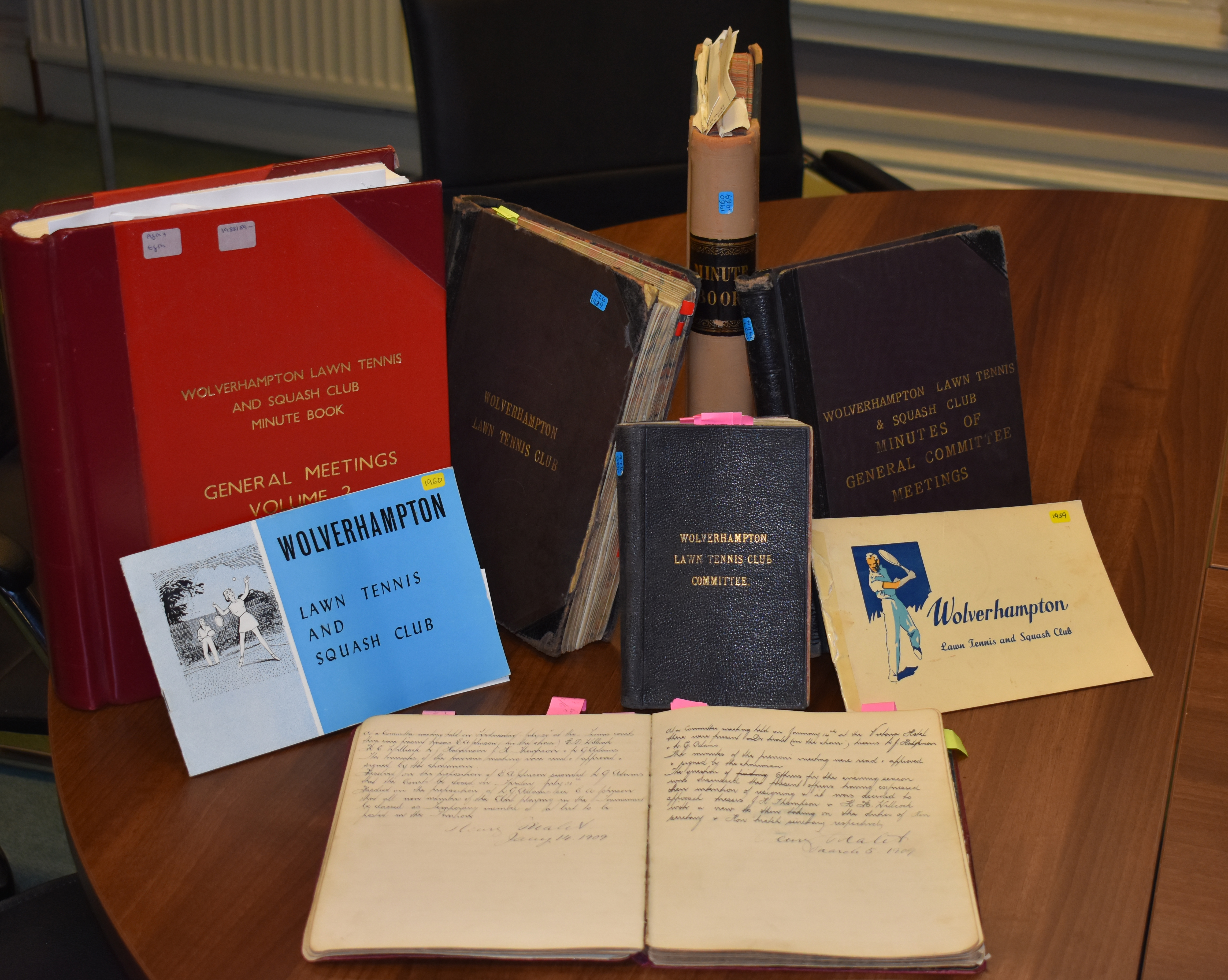 Rod has discovered there were three main reasons why the club moved back to Newbridge Crescent from the 12-court site on Albert Road eight decades ago.
The lack of parking at their previous home, the need for a venue for more 'winter' sports, and a more substantial property, with Neville Lodge being purchased for £2,000.
And so it was that the new and current home not only housed tennis courts at the start, but also two squash courts and separate rooms for billiards, table tennis and cards.
WLTSC also hosted a top class tennis tournament over the years which included ranking points towards events such as Wimbledon, and attracted competitors from as far afield as South Africa and Australia.
It was that event which McMillan won on three separate occasions, in 1962, 1963 and 1970, and why he is delighted to be returning this weekend, along with other guests including former British number one squash player Anna Bullock (nee Craven Smith) and another top tennis player in Ted Beards.
"We are delighted that Frew and all of our guests will be joining us and are looking forward to a nostalgic night," added Rod.