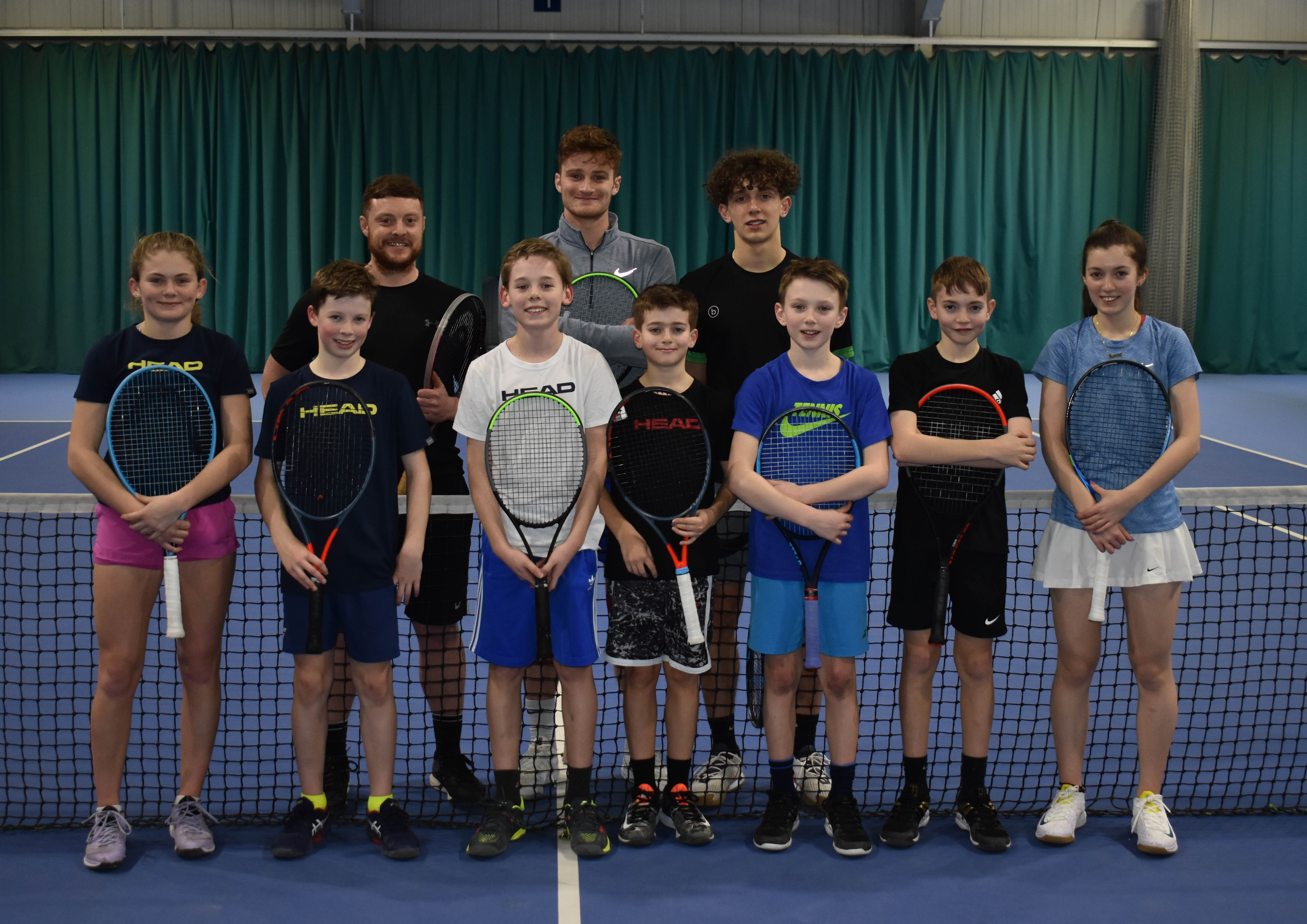 With tennis now gradually now returning to action, albeit in a very controlled manner due to ongoing Covid-19 restrictions, a reminder here of the opportunities available at WLTSC for young players who show the potential and desire to improve their performance, whilst also reaping the benefits of staying fit and healthy, and enjoying their sport.
WLTSC is a Local Player Development Centre (LPDC), as designated by the LTA due to being able to offer a 'high quality local daily training environment to nurture the development of young people and players'.
We caught up with Nick Morris, who heads up the Junior Performance and Simon Bird, LPDC co-ordinator, as well as other club coaches including Tom Welsh and Max Thomson, to find out more. (Please note all photos were taken before Covid-19 regulations came into effect)
THE BACKGROUND
Under normal circumstances, the Performance programme at WLTSC operates for five days a week, mainly based for players aged under 17 and split into players aged between seven and 10, and then 10 to 17.
This involves several different squads attending coaching sessions, including plenty of variety to develop a wide range of aspects of the young players' games.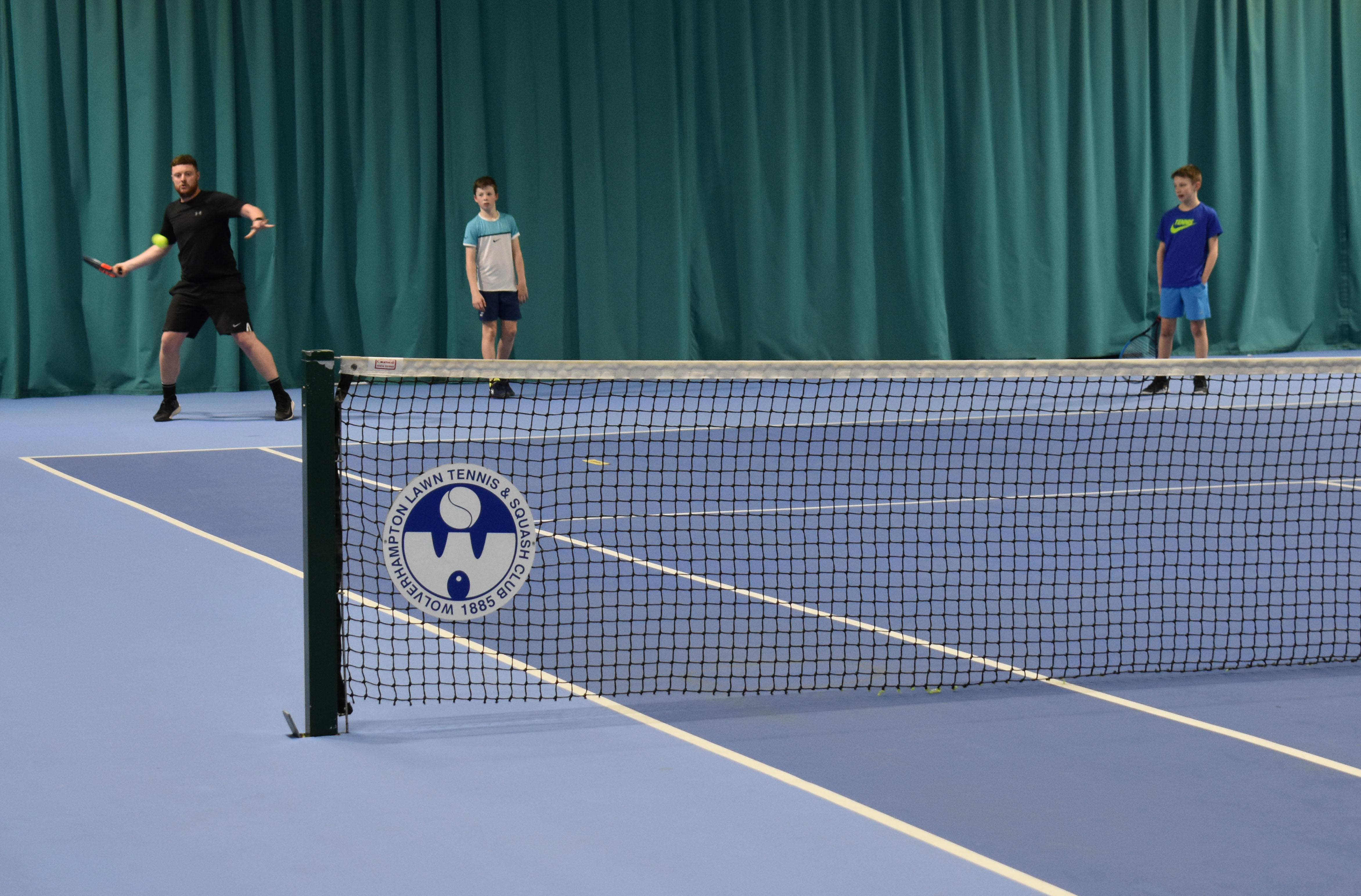 "The local player development scheme (LPDC) is an LTA initiative to encourage clubs to develop players from under-10 upwards and give them opportunities to train multiple times a week with high quality coaches and high quality sessions," explains Simon Bird.
"My role is to oversee the LPDC programme, working closely with the coaches, players, parents and ensure we all follow the guidelines set out by the LTA."
From the age of 10 upwards, players then have their continuing development overseen by Nick.
The programme will include skill development sessions, tactical sessions and matchplay sessions.
"A good tournament programme is always healthy as well," says Nick.
"That is what makes it even more interesting for coaches and players alike, to have that end goal to work towards.
"We can adapt the programme to whatever the player has coming up, whether that's a tournament or just wanting to enjoy their tennis and improve their game.
"Teach, test and train is the sort of approach we are following and I think we have developed a good reputation for the coaching players receive at WLTSC and producing good players."
THE COACHES
Nick, Tom and Simon are the main coaches charged with overseeing the LPDC and Junior Performance at WLTSC.
But the Performance programme is just part of the overall coaching experience at WLTSC which involves many high quality coaches.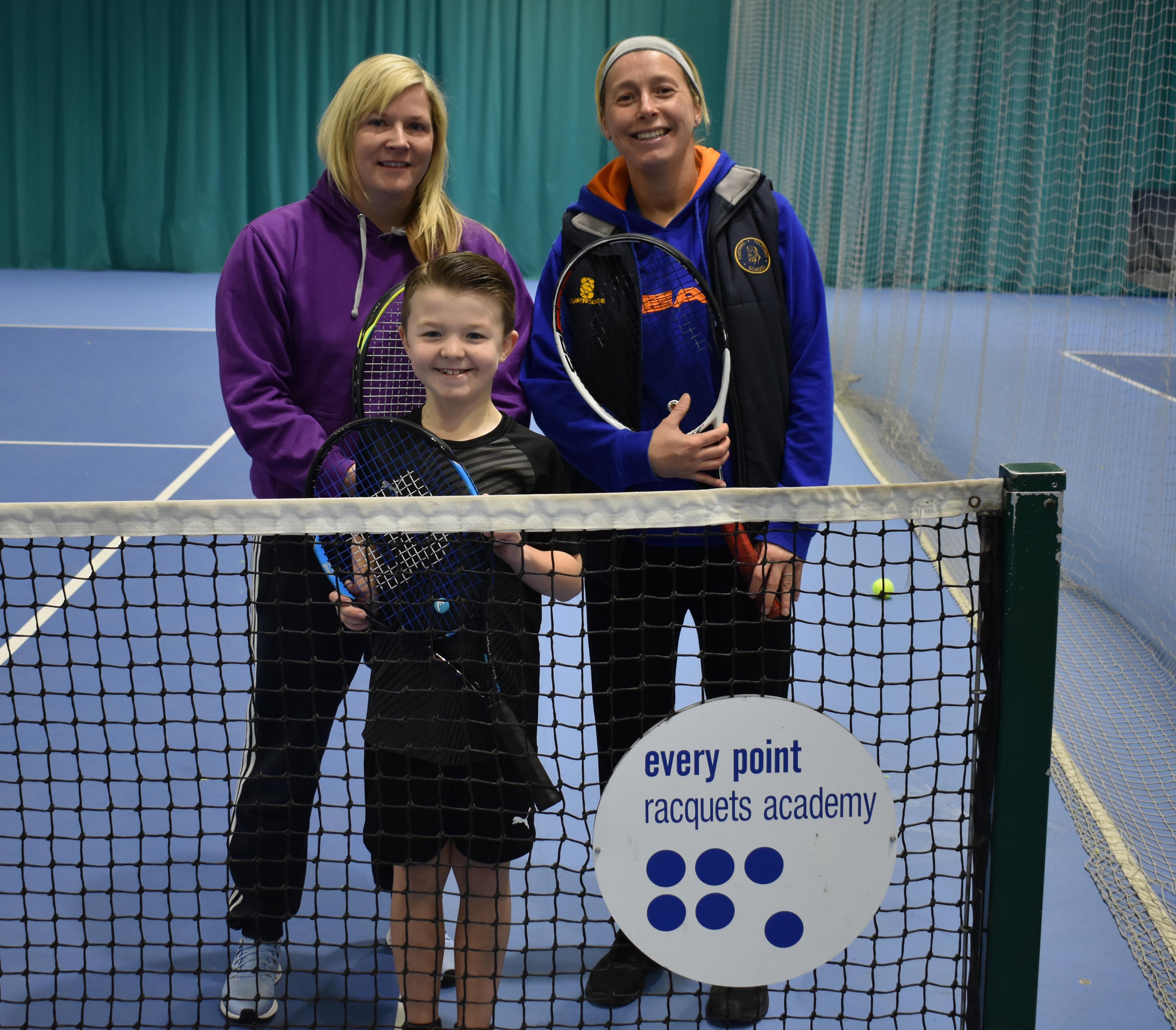 Amber Fellows and Jo Webb boast extensive experience and have worked with players of all ages, with the emphasis both on fun and improvement, while Clayton Edge not only heads up the Community Tennis programme but has also helped introduce touchtennis to WLTSC, a sport in which he is currently ranked six in the world.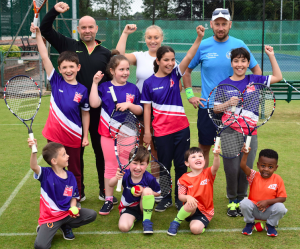 Max Thomson is another experienced coach whom, like Amber and Jo, will work with younger players and help to identify potential talent.
"My role is to develop and identify players who have the potential to be a part of the LPDC/Performance programme," says Max.
"This can be from coaching players in the tots tennis session all the way through to mini tennis.
"I can suggest players to the Performance coaches Nick, Simon and Tom, and from there they can attend a trial."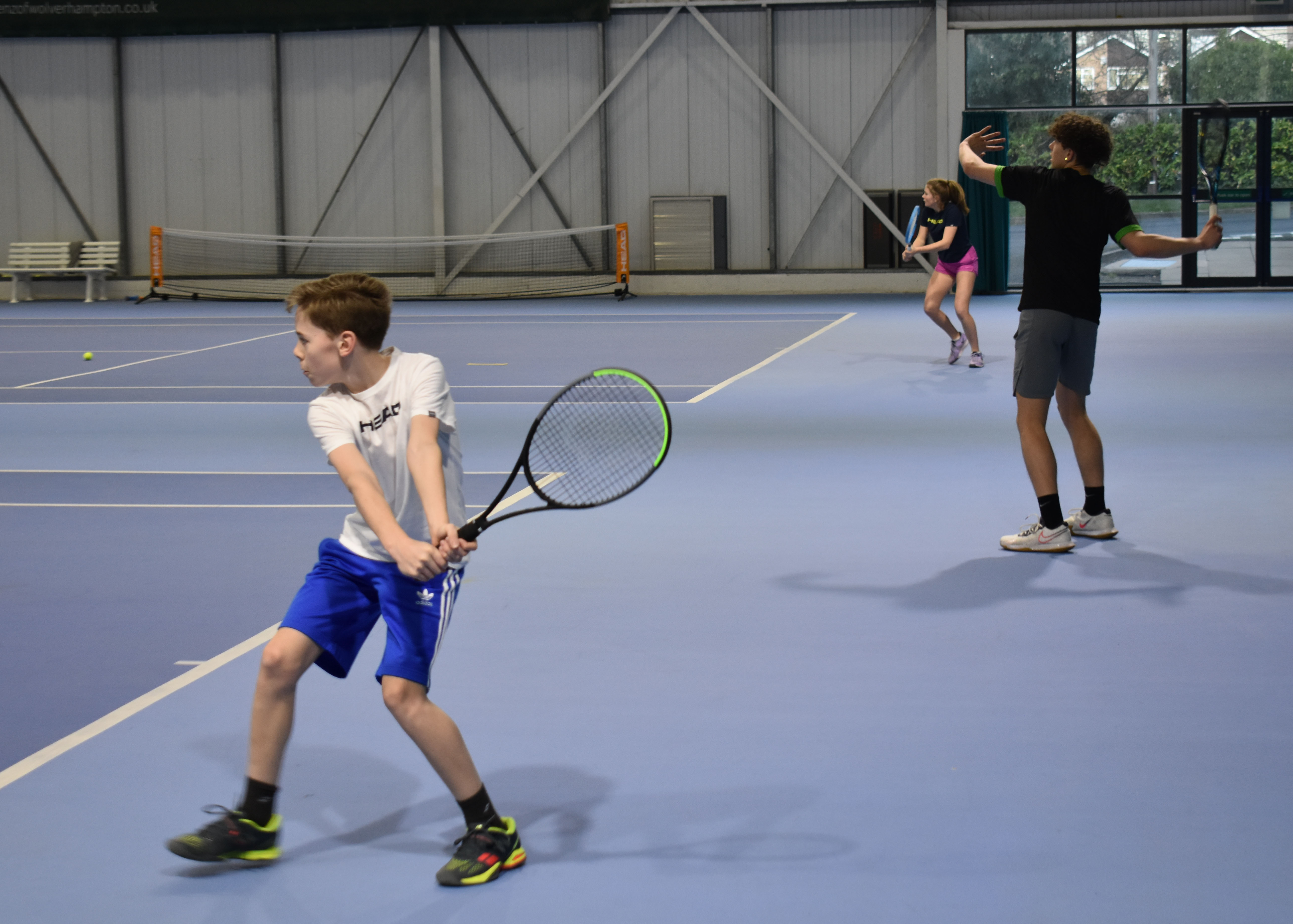 Oscar Searle has also recently become more involved on the coaching side.
"Oscar is doing very well and is an excellent addition," says Nick.
"His playing level is good and he is eager to learn."
Tom adds:  "I think the main thing is that we all have a good understanding of the game.
"It helps to have had an experience of playing at a decent level, and that means we can pass on things we have learned to the young players we are coaching.
"I am into my second year of coaching at WLTSC, and I am absolutely loving it.
"I enjoy working with all standards of players and am finding coaching very enjoyable."
THE TOURNAMENTS
Tournaments are seen as a vital part of the Performance programme, not just in terms of how results go but also putting skills and experiences learned from coaching into practice.
Max is in charge of organising most of the tournaments, both internal WLTSC events such as the Club Championships and FA Cup, and events open to external players as well.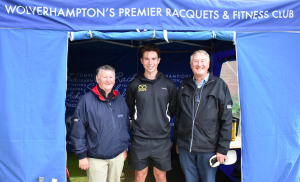 "We would look at the age range of the players and apply for tournaments which will benefit them most in both match experience and improving their rankings and ratings," he says.
"In the winter season which went from last September up to March and lockdown, I ran 22 tournaments ranging from the Under-8 age group to Open Men and Ladies' events.
"The most frequent tournaments were mini-tennis competitions targeted towards our LPDC players."
Schedules are put in place for each player, although, where possible, groups of players attend the same event to continue to bring that team environment to the individual competitions.
"We try and cover all the top tournaments – national competitions Grade 2 and Grade 1, Tennis Europe events," Nick explains.
"There is no better feedback from a player than watching a match and everything you see in a tournament can be worked on when we get back to the squads.
"Mainly though we want them to enjoy playing competitive matches, and whether or not they perform well in that particular match, we only ask that they try their best and show the right attitude.
"You learn so much from the matches, and can then come back to WLTSC and concentrate on improving particular aspects so that the player can go on to the next tournament even better prepared.
Coaches try and attend every tournament if possible, but, if not, are in regular communication via phone during an event.
THE PLAYERS
There are some 'very exciting' young players within the WLTSC's Performance programme, boasting substantial potential.
The club has a good pedigree when it comes to bringing through its young talent, perhaps seen most recently with Henry Searle.
Henry progressed from Tots Tennis with Amber to then being coached by Nick and being at the top of the game, nationally, in his age group.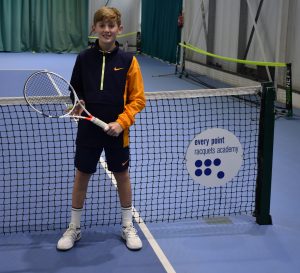 At Under-12 level, he reached the final of the Super 12 tournament in France once won by Andy Murray and Rafa Nadal.
Of the current crop at WLTSC, a couple of eight-year-old players are already among the best in the country along with many others achieving excellent results across the age groups.
Josh Coghlan has done exceptionally well to increase his ranking and recently won a Grade 2 tournament to qualify for a Grade 1 event.
Billy Moxham has been training very well, claiming his first Grade 3 title during February half term and had been due to play in national competitions from April before the Covid-19 outbreak.
Damilola Onafowokan reached the final of a Grade 2 event and had been primed to continue that progress in similar events whilst Adeola Greatorex produced an excellent performance to reach the semi-finals of a Grade 2.
Of the younger players Alex Kras, Felix Fletcher and Harry Swain have been posting good results at Under-9 and Under-10 levels.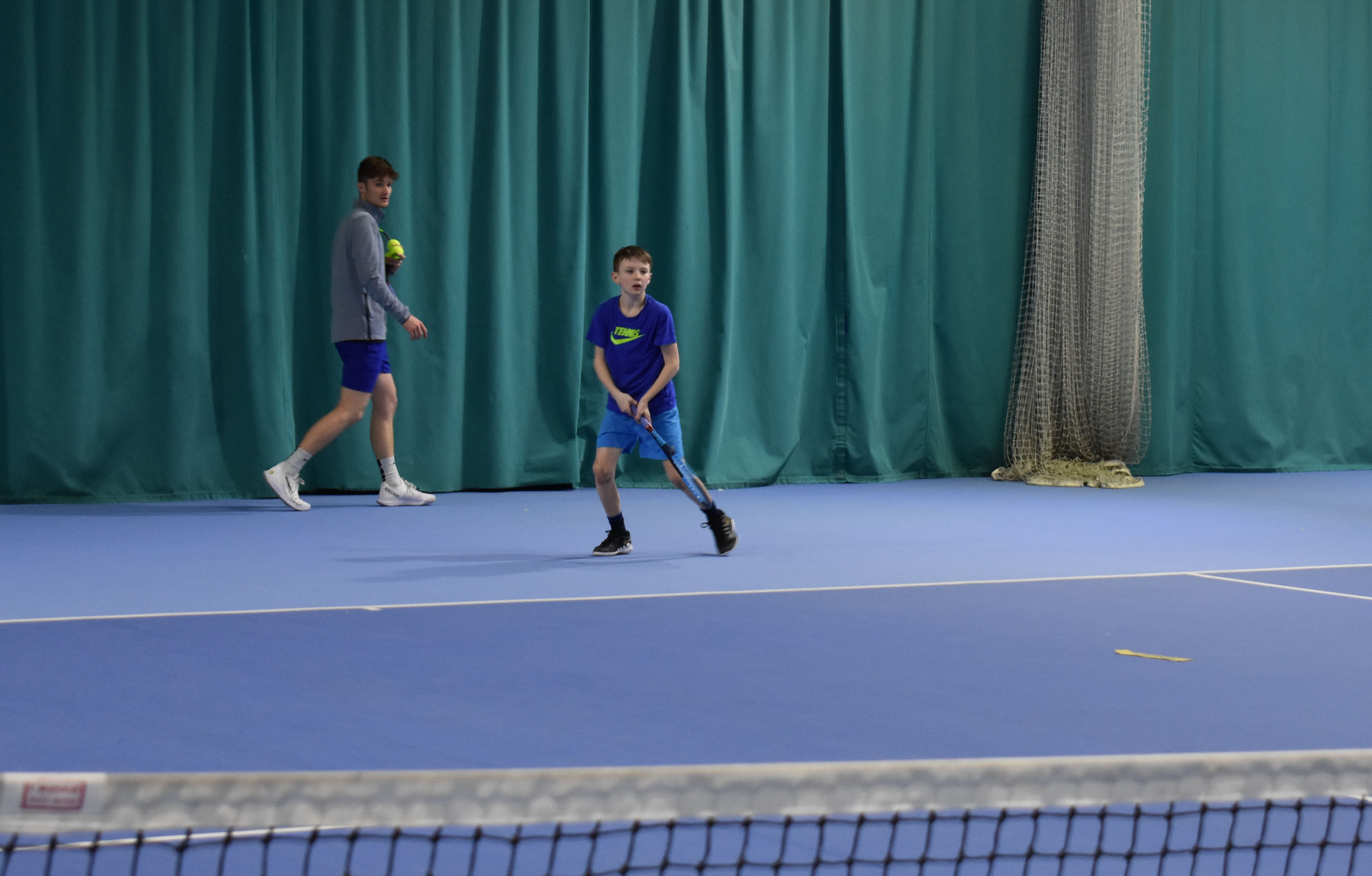 It isn't always about the results though, and all players are given opportunities to develop their skills.
"We try and give everyone the best opportunity to maximise their potential, and sometimes young players can really surprise you," says Nick.
"They might arrive and perhaps look initially as if they don't care about tennis or aren't too bothered, but all of a sudden they see the environment, start enjoying what they are doing and think it is also good fun.
"Then they might enter a competition, really enjoy it, and all of a sudden they are thinking about their tennis and making rapid improvement.
"Every player will always receive our full attention to making the most of the talent that they have."
THE PEOPLE
The aim for the LPDC at WLTSC is not just to produce better players, but better people as well.
Young players are encouraged to show a competitive edge but also good sportsmanship, and play the game – win or lose – in the right way.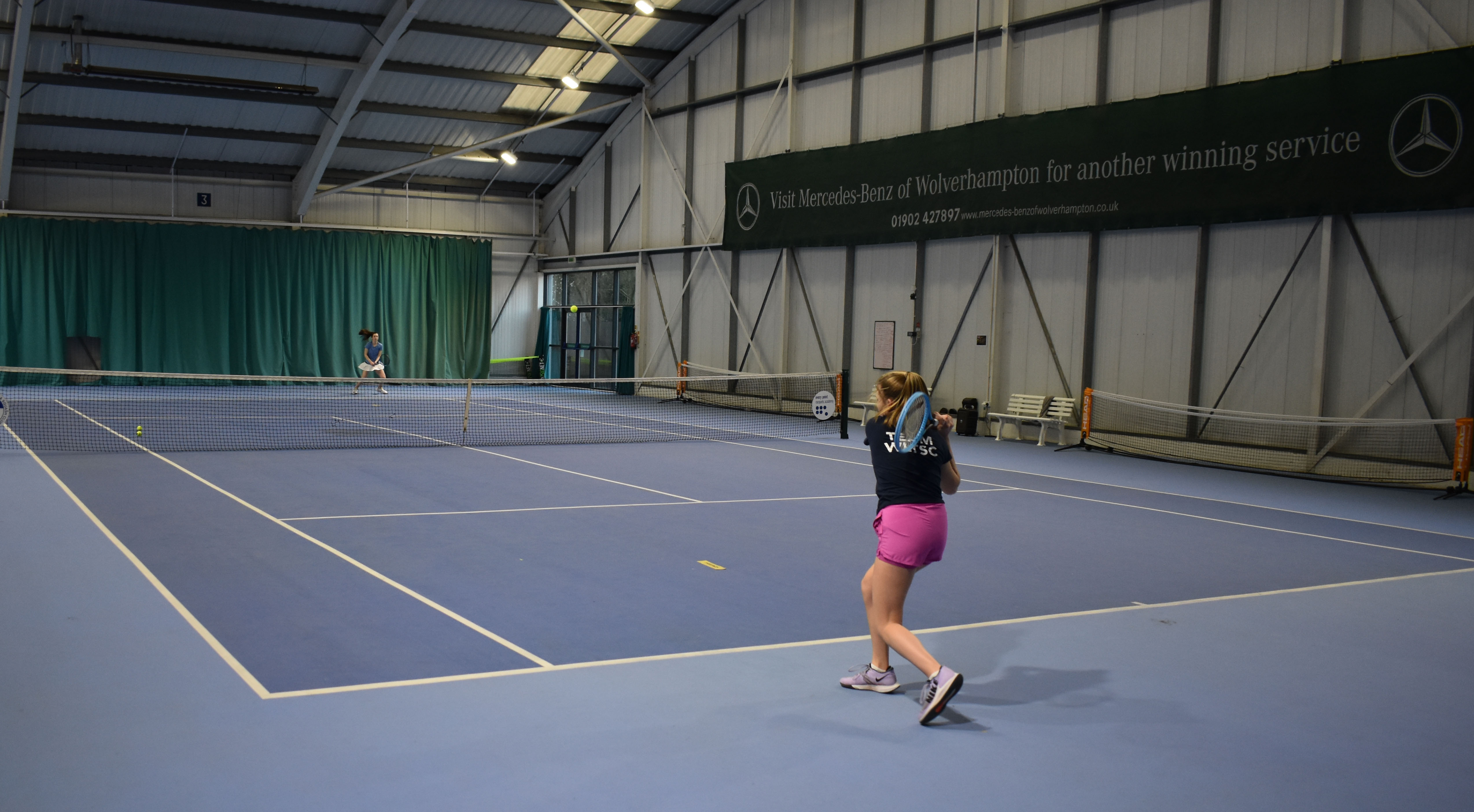 "If we can get the people right then the tennis comes secondary," says Nick.
"Showing good manners, being polite, respectful and thankful to their parents…all of these qualities are really important.
"We have a healthy environment with some great young people who are very competitive but it's all about doing things in the right way."
TEAM SPIRIT
Although an individual sport, there is plenty of emphasis on the team element particularly with players in squads pushing each other to be the best they can be.
Coaches will plan when putting squads together to team up clusters of players who will work together and motivate each other to achieve success.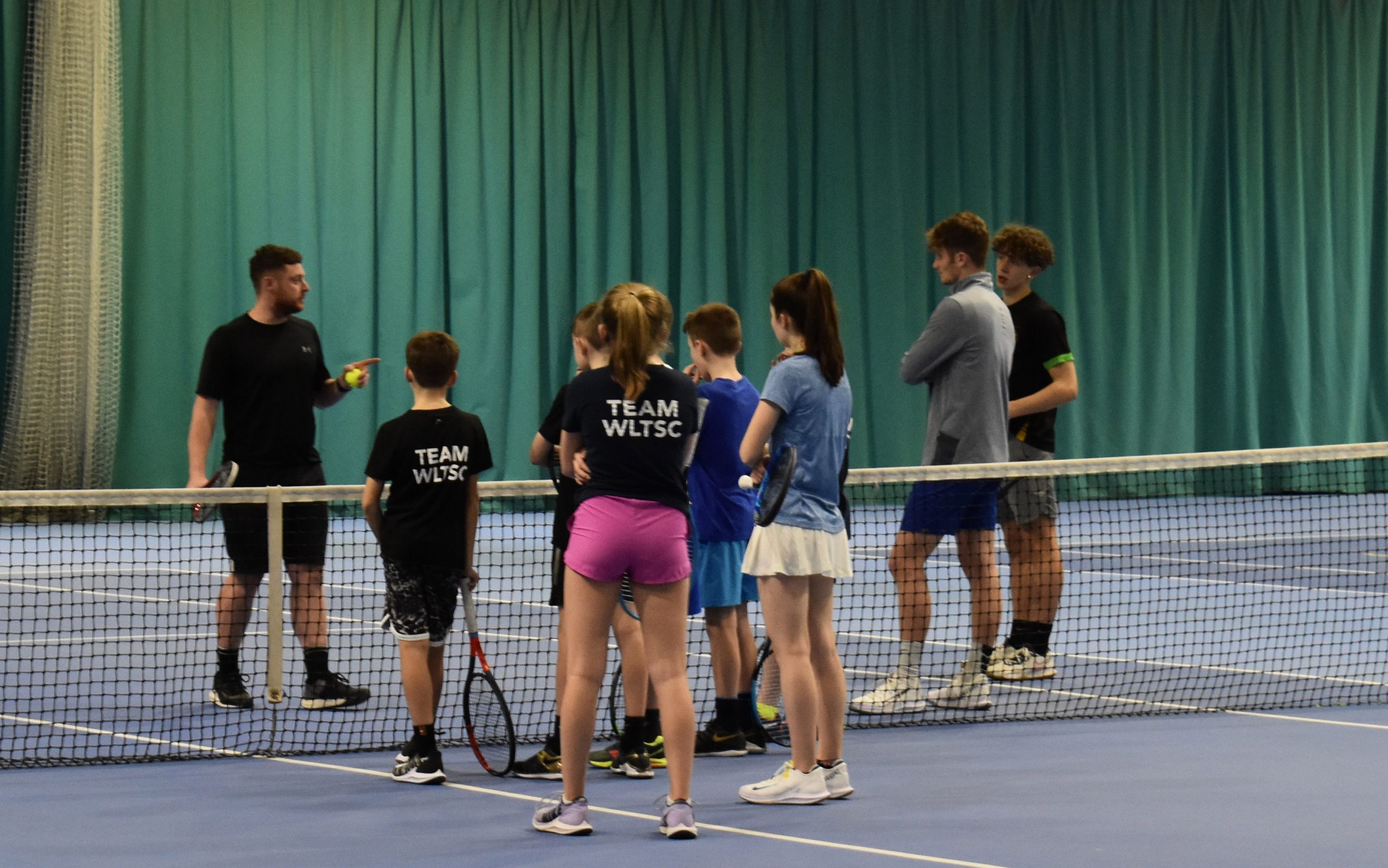 "Tennis is fun and an enjoyable sport to compete in, but as an individual sport it can also be very challenging and sometimes lonely," Nick explains.
"We are trying to build a team of people, an army of players if you like, who find tennis interesting and fun and want to come along every day and improve themselves.
"Working together is often the best way for players to make those steps forward as they push each other along to make progress and the whole squad can benefit from that momentum."
THE PARENTS
WLTSC are fortunate to have so many supportive parents behind the young players in the Performance programme, who equally enjoy watching their children develop and make the most of the opportunities that are offered.
One of those parents is Clare Coghlan, mother of Anna and Joshua, both of whom have enjoyed success as they have developed their tennis.
Joshua registered one of the best results of his development so far by winning a Grade 2 National tournament in Bath during February half term.
He first picked up a racket at the age of just two thanks to his grandmother, and tournaments followed a few years later, all started when there was one that both Anna and Joshua could attend together.
Joshua has now spent a year attending WLTSC for individual coaching as well the Performance squads.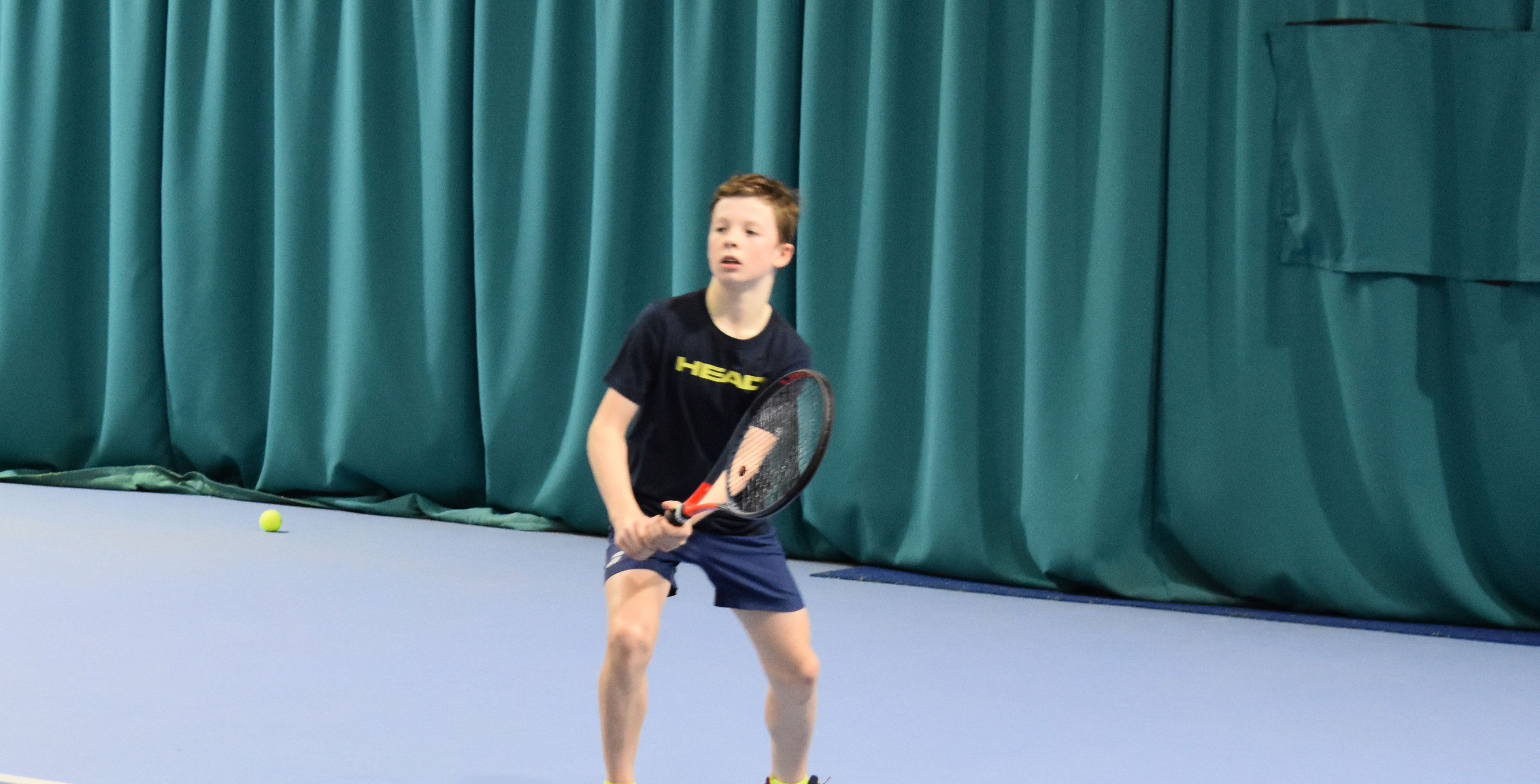 "As a parent, watching Joshua play is both exciting and nerve-wracking at the same time," says Clare.
"What has been great here is that Nick has been very good at helping all to become more process-orientated rather than results-orientated.
"So it's more a case of is Joshua applying in matches what he has been working on in practice and that sort of mindset helps all of us to be a little less nervous!
"Obviously we are very proud of his achievements and winning the tournament, but while we all enjoyed it and it boosted his confidence you do keep everything in perspective.
"Joshua enjoying his tennis is the main thing, and he just wants to work hard and see how it goes, and one of the great things about tennis is that it teaches a lot of transferable life skills.
"Whatever level you can reach, whether it's playing for a team, the county, or taking part in competition in Europe, those are great opportunities to be enjoyed.
"Joshua has had a really good year here at WLTSC, and Nick has helped him develop both in terms of his character and as a player.
"Nick and the other coaches all work very hard for their players, and there is a very professional atmosphere at the club which helps all the players both enjoy their tennis and develop their skills."
THE LINKS
There is an added benefit to WLTSC players involved with the LPDC, in that Nick also coaches at the LTA's Regional Player Development Centre (RPDC), based at the Nottingham Tennis Centre,
That arrangement allows for a healthy exchange of information between both set-ups, offering new opportunities both to the coaches and players involved.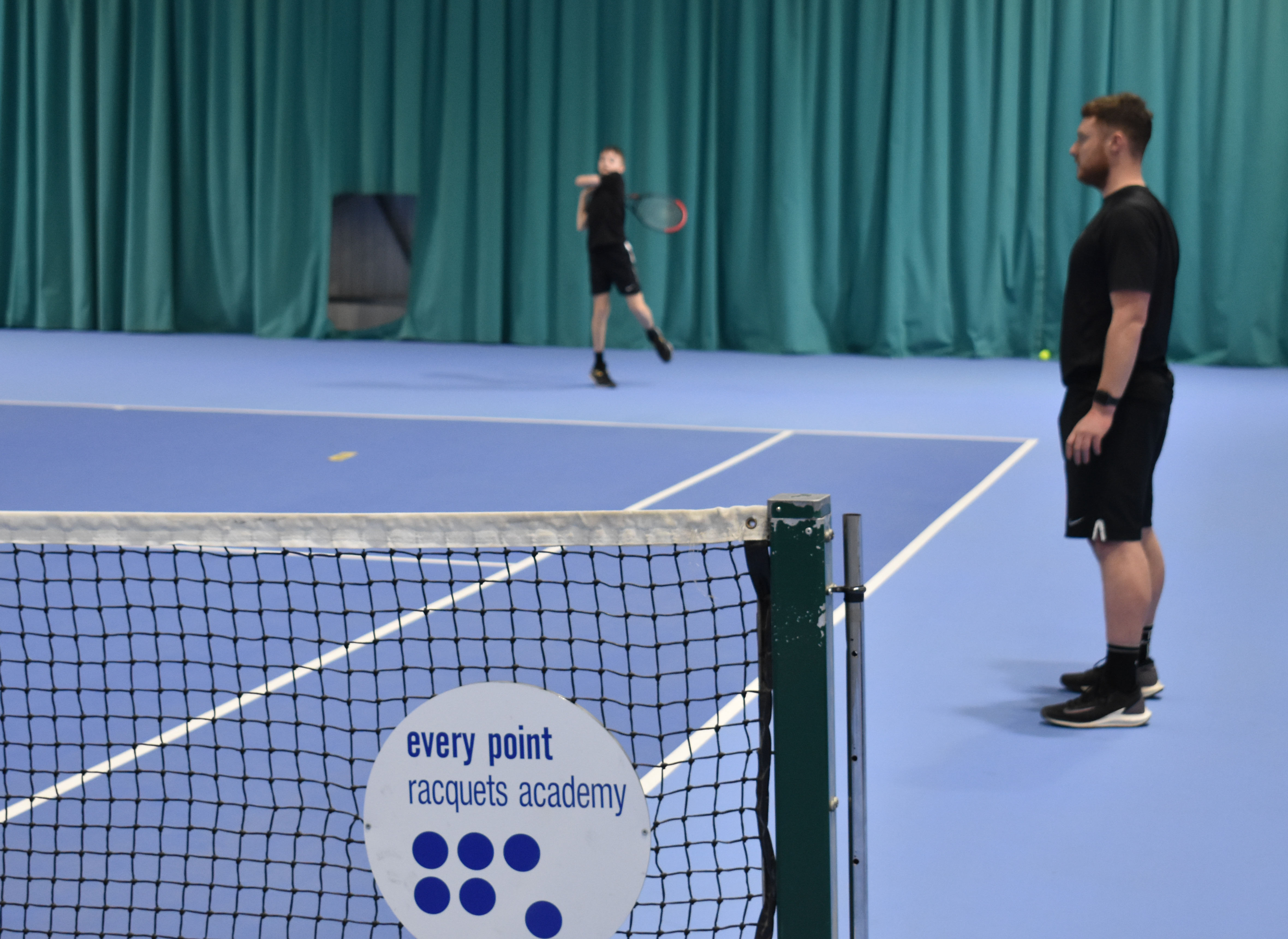 "I am into my third year also working at Nottingham, and it's really exciting to be working at a different venue with some more very good coaches," says Nick.
"I can feed back some of the information I learn from there back to WLTSC, and the same in the other direction.
"Some of the players from our Performance squads will get the opportunity to go to Nottingham, and just that different environment can be an added motivation and avoid any potential risk of things becoming stale."
THE SUMMARY
"We want to make good people that are keen to train really hard and have good values," says Nick.
"It has to be fun as well, so they enjoy playing tennis matches.
"All that can then filter back to playing team tennis and representing teams here at WLTSC.
"Our aim is to try and improve players every single session, and what's great is that they all want to get better.
"When we do get back to playing tennis again, I think exciting times are ahead."
Marc Hughes, Sports Manager and Head of the Club's Tennis Department, adds: "Our Everypoint Racquets Academy caters for all levels of player and our dedicated and experienced team of coaches nurture and develop players to achieve their full potential.
"Despite the Covid restrictions we are in a golden time of junior performance players with many overseas scholarships and national level players.
"The club is an exceptional place where parents, members, visitors and juniors exist in harmony with mutual respect for each other across a balanced programme of activities".